This is AI generated summarization, which may have errors. For context, always refer to the full article.
Known to his followers as 'idol,' Raffy Tulfo says he wants to push for laws to do more for poor Filipinos
Popular broadcaster Raffy Tulfo seeks to bring to the Senate the brand of justice that has propelled the Tulfo brothers to national fame.
Speaking at the Commission on Elections (Comelec)'s temporary base in Pasay on Saturday, October 2, Tulfo said he wants to push for laws so that he could do more for poor Filipinos who are "easily abused."
"I always notice in any kind of fight that they (poor Filipinos) are always left helpless and their rights are easily abused," said Tulfo, host of the widely popular Raffy Tulfo in Action program on TV5 and Youtube.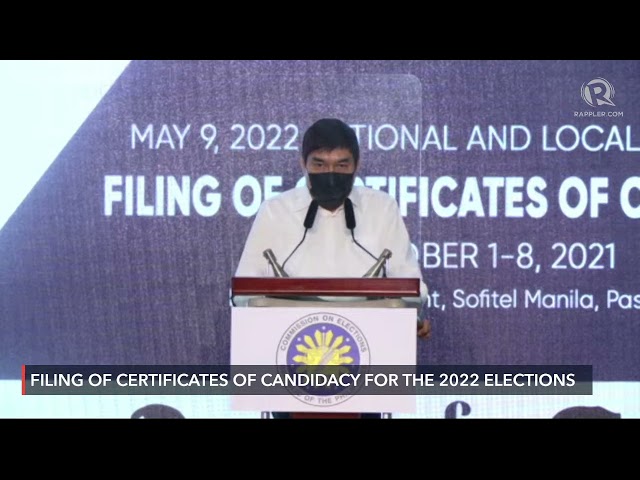 "We always hear them saying, 'Hindi patas ang batas (The law is not fair)'," Tulfo added.
Quoting former president Ramon Magsaysay, Tulfo said, "He who has less in life, should have more in law."
Tulfo wants to be the broker to make this possible.
Tulfo justice in action
Raffy is most known for his "vigilante journalism," where he invites aggrieved Filipinos to his studio, then his team calls the subjects of the guest's complaints to his program.
Problems range from romantic spats, sexual allegations, online scams, and alleged government abuse.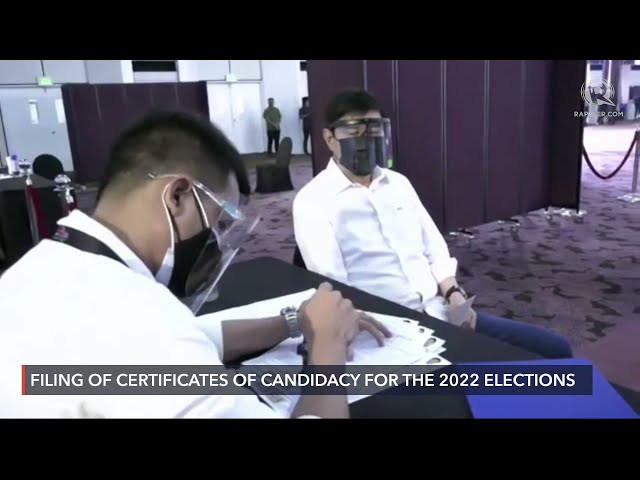 Raffy is the mediator and judge of his court, with the broadcaster and his millions of followers as jury.
This practice of Raffy Tulfo and his brothers has become so popular that Filipinos have come up with the phrase, "Ipapa-Tulfo kita (I will have you on Tulfo)," to warn people who they believe had wronged them.
The Tulfo brothers have been criticized for their programs, but they remain popular as many Filipinos lose hope in the country's broken justice system.
In 2019, netizens and teachers condemned Raffy for "bullying" a public school teacher on his program, and urged Filipinos not to allow what a group of teachers called "Tulfo's quack justice to prevail."
During that particular program, Tulfo had threatened the teacher with child abuse charges if she did not resign and give up her teaching license for supposedly humiliating a student. The teacher had ordered the student to sit outside the classroom for one period for failing to bring his report card.
His parents and grandmother sought Tulfo's help and the mother, when asked what punishment she wanted for the teacher, had told Tulfo that she wanted the teacher to lose her license.
Tulfo's reach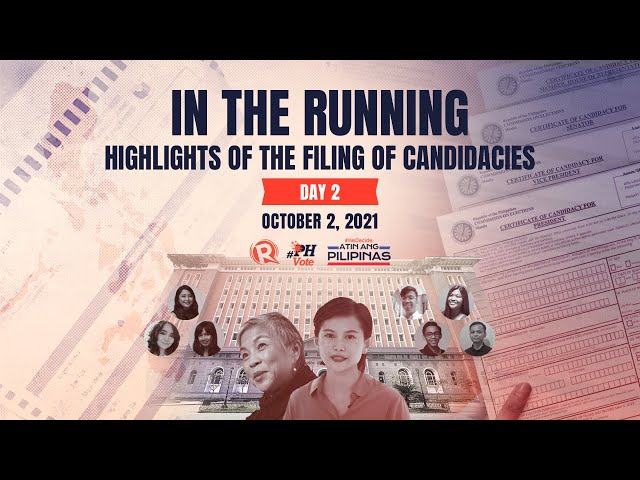 The Raffy Tulfo in Action YouTube channel has 21.7 million subscribers as of October 3, 2021, trailing only the channels of media giants ABS-CBN and GMA.
Tulfo topped the Pulse Asia September 2021 survey among potential senatorial contenders, with a voter preference of 55% if elections were held during the voting period. Tulfo was ahead of longtime politicians including former senators Alan Peter Cayetano, Chiz Escudero, and Loren Legarda.
An independent candidate, Tulfo said he would count on his followers to bring him to the Senate.
Tulfo said that if he wins, he would focus on laws for local and overseas Filipino workers. – Rappler.com