'Sometimes, in our lives, we need to stand behind another leader,' says vice presidential bet Sara Duterte
Even as she's stayed silent on her father's recent tirades against her running mate, Davao City Mayor Sara Duterte on Sunday, November 21, made a pitch for presidential aspirant Bongbong Marcos Jr.
Speaking before supporters in Tagum City, the Lakas-CMD vice presidential bet vouched for the late dictator's son, highlighting the elected posts he's held before – governor, district representative, and senator.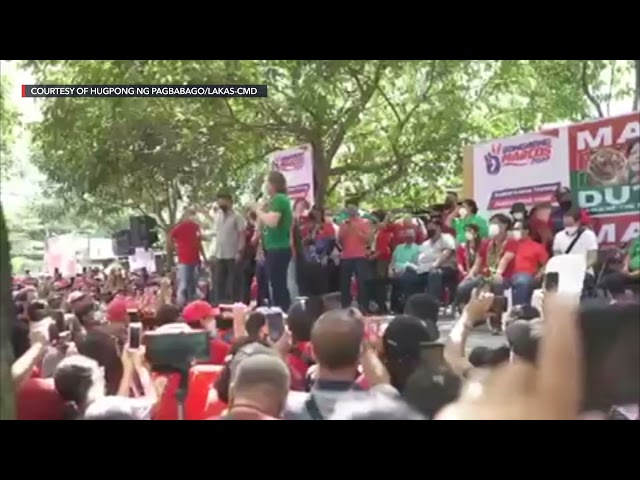 "Pagtuo nako, and I confidently believe nga kana iyahang experience… mao na ang magtabang sa iyaha para mabuhat niya ang trabaho nga Pangulo ng Pilipinas," said Duterte in a short speech during their first public event as a 2022 ticket. (I confidently believe that his experience has helped him prepare for the role as President of the Philippines.)
Sara's speech comes days after her own father, President Rodrigo Duterte, blasted Marcos as a "weak leader" and a "spoiled child" with "baggage." The older Duterte was explaining, during a speech, why he could not coalesce with Lakas-CMD, the party his daughter now chairs.
Lakas-CMD is allied with Partido Federal ng Pilipinas, Marcos' party, formalizing the two front-runners' 2022 ticket.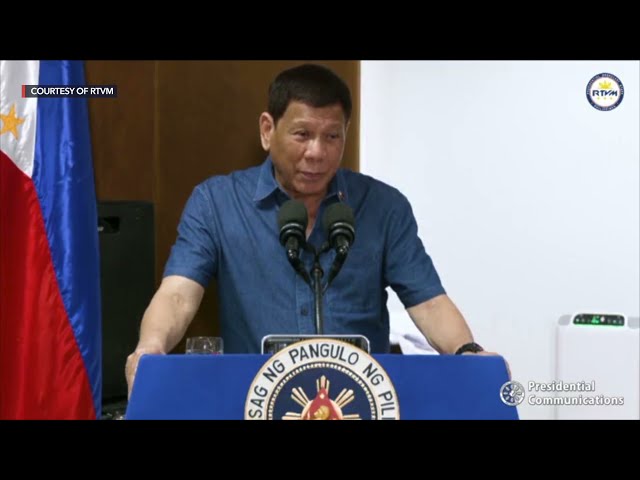 In a statement on November 16, Sara said Lakas tried to get PDP-Laban's support for the Marcos-Duterte tandem, but this was rejected. PDP-Laban is chaired by Duterte, although he is running for senator under party ally Pederalismo ng Dugong Dakilang Samahan.
The Davao City mayor, who initially filed for reelection, earlier explained that the vice presidential run was a "compromise" after she decided not to run for president.
She added onto that message on Sunday, explaining to supporters in Tagum that "sometimes, in our lives, we need to stand behind another leader." Her father had earlier expressed disappointment over's Sara's vice presidential run. The older Duterte has endorsed his longtime aide, Senator Bong Go, for president.
Marcos has spent more than three decades in elected posts. Critics, however, have said his political career has been less than stellar. The former senator had previously been caught lying about his supposed Oxford degree.
Solid North meets Mindanao
Marcos and Sara Duterte joined supporters in a caravan around Cagayan de Oro and Tagum, alongside simultaneous events in the Visayas and Luzon.
Their ticket is among the strongest in the 2022 polls, at least according to early preference surveys. Sara topped early presidential polls before while Bongbong trailed second only to her.
That she's making a pitch for Marcos in Mindanao, her bailiwick, is an early show of how their alliance benefits each other.
The Dutertes, based in Davao City, make up a political clan which also has roots in the Visayas. Sara now chairs both Lakas-CMD and Hugpong ng Pagbabago, a regional party she founded in 2018.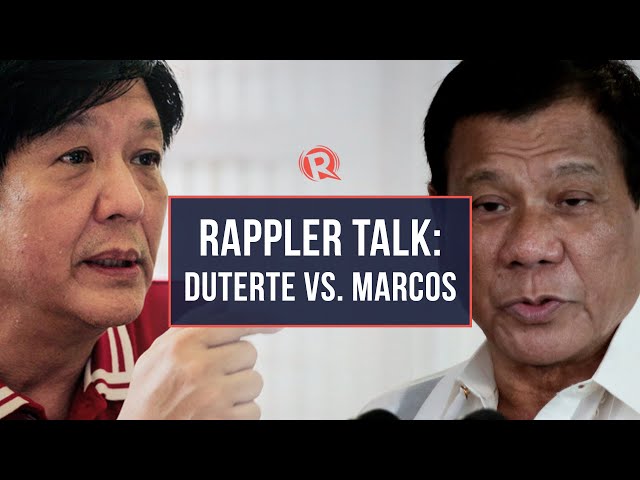 Marcos, meanwhile, hails from a political clan with a wide base in the "solid North." He is the son and namesake of the dictator Ferdinand Marcos, whose years in office are remembered for human rights abuses and plunder. They were forced out of power through the EDSA Revolution in 1986 but have slowly rebuilt their name and hold in politics.
Marcos first entered politics in 1981, when he won the Ilocos Norte vice gubernatorial rice at 24, when his father was president. He later won as governor then representative of Ilocos Norte before clinching a senate term from 2010 to 2016.
He ran for vice president in 2016 but lost to Vice President Leni Robredo. Marcos challenged that victory but in a unanimous decision in February this year, the Supreme Court junked his election protest. Robredo is also running for president in 2022. – Rappler.com