(1st UPDATE) The Davao mayor and presumed 2022 candidate is now a member of a national political party
Hours after she officially resigned from the regional party she founded in 2018, Davao City Mayor Sara Duterte joined the national party Lakas-CMD.
In a statement to media, Lakas-CMD president and Majority Leader Martin Romualdez said Duterte took her oath late Thursday, November 11. Her oath-taking, witnessed by party chairman Senator Bong Revilla, took place at the Revilla Farm in Silang, Cavite.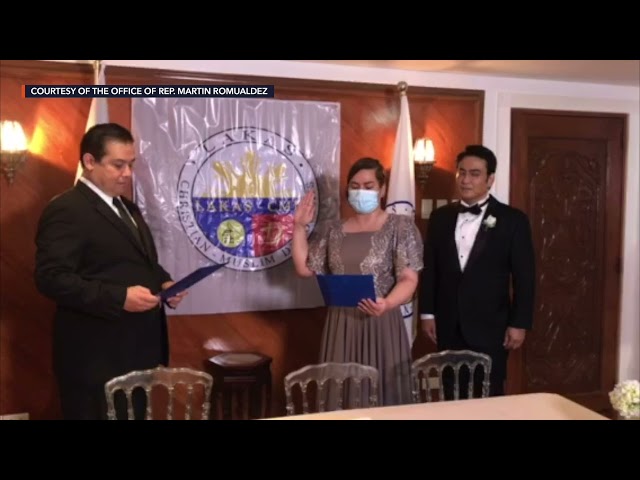 Earlier the same day, Revilla's daughter wed in the same venue. Duterte was one of his daughter's wedding sponsors, alongside presidential aspirants Bongbong Marcos Jr. and PDP-Laban standard-bearer Senator Ronald dela Rosa. 
"The officials and members of Lakas-CMD are elated to welcome Davao City Mayor Sara Duterte as a new member of our party. We had long been inviting Mayor Inday to join our party as we are all impressed with her sterling qualities as a leader and we saw up close her exemplary work ethic as chief executive of Davao City," Romualdez said.
Speaking to reporters in Silang, Romualdez did not say what position Duterte would vie for in 2022.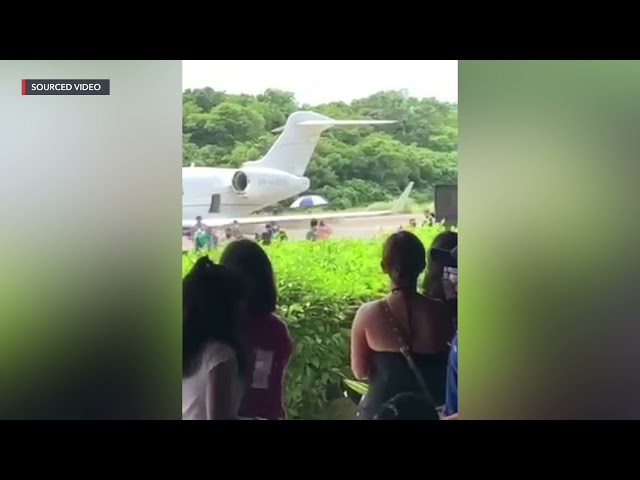 In a separate statement, Revilla welcomed Duterte's move to Lakas while emphasizing that they are still allies with Hugpong ng Pagbabago, the regional party that Duterte once chaired and only officially left on November 11 as well. 
"All out ang Lakas sa anumang tatahakin ni Mayor Sara (Lakas is all out in whatever path Mayor Sara chooses) and we will work to assure her success and triumph, which will also be the success and triumph of the party, of the nation, and of all Filipinos," said Revilla, who signed off his statement with "Sara all" – a catchphrase Duterte's supporters have been using in urging her to run for president. 
Duterte, the eldest daughter of the incumbent president, leads early presidential preference surveys but had insisted that she would seek reelection in 2022. Still, political observers and rivals doubted her claims that she wouldn't seek a national post in the coming elections.
On November 9, Duterte withdrew her reelection bid and fielded her younger brother, Davao City Vice Mayor Sebastian Duterte instead. Sara Duterte and her spokesperson, Liloan Mayor Christina Frasco, have so far kept mum about the Davao mayor's possible 2022 plans. 
Lakas-CMD or Lakas-Christian Muslim Democrats, is a party that was originally founded in 1991. Its current composition is a result of the merger of several national political parties. 
Two Philippine presidents are products of the party: former presidents Fidel V. Ramos and Gloria Macapagal Arroyo. Arroyo, an ally of Duterte, is the party's president emeritus.
During candidacy filing week from October 1 to 8, Lakas-CMD fielded placeholder candidates for president and vice president, respectively. Two members, Anna Capela Velasco and Lyle Fernando Uy, are the party's candidates in the 2022 elections. – Rappler.com