In a proposed Senate resolution, the lawmakers tell Comelec that moving the deadline from September 30 to October 31 will prevent voter disenfranchisement for the 2022 exercise
Seven senators urged the Commission on Elections (Comelec) to move the deadline of voter registration from September 30 to October 31, citing the impact of the COVID-19 pandemic.
In a proposed resolution, the lawmakers said extending the voter registration by at least a month would prevent voter disenfranchisement brought about by the ongoing health crisis.
"[T]he Philippine Statistics Authority mentioned that the projected voting population for the 2022 national and local elections is at 73.3 million. As of June 2021, the Comelec said there are around 60 million registered voters…leaving around 13.3 million unregistered potential voters," the proposed resolution read.
Senate President Pro-Tempore Ralph Recto, Senate Minority Leader Franklin Drilon, and senators Francis Pangilinan, Nancy Binay, Leila de Lima, Risa Hontiveros, and Joel Villanueva signed the document.
They also pointed out that voter registration for the 2022 polls had already been suspended multiple times since it began in January 2020. The first suspension in 2020 lasted nearly five months for most of the Philippines due to coronavirus-driven hard lockdowns. Metro Manila and other vote-rich areas also had to grapple with two more rounds of suspension in 2021.
Senators also argued that in five consecutive national polls beginning 2001, the voter registration deadline set by Comelec was on or beyond October 31 of the year before election day.
"[W]hile it is also important for Comelec to have enough time to prepare the final list of voters, which is a prerequisite for the preparation and completion of the Project of Precincts, a one-month extension will not unduly hamper or delay Comelec's preparations," the proposed resolution read.
Comelec spokesman James Jimenez had said in early August that extending voter registration had not been discussed despite the implementation of hard lockdowns in Metro Manila.
"A day after the deadline of voter registration is the filing of [certificates of candidacy]. At that time, we should already be preparing our final list of voters. We won't be able to do that if we were to extend voter registration," said Jimenez, who had repeatedly thumbed down the possibility of extending the deadline.
Jimenez also pointed out that the poll body had already reached its target of four-million first-time voters for the 2022 polls.
The senators' proposed resolution – which echoed appeals by over 60 youth groups earlier Thursday – underscored how the pandemic complicated the poll body's preparations for the May 9, 2022 vote.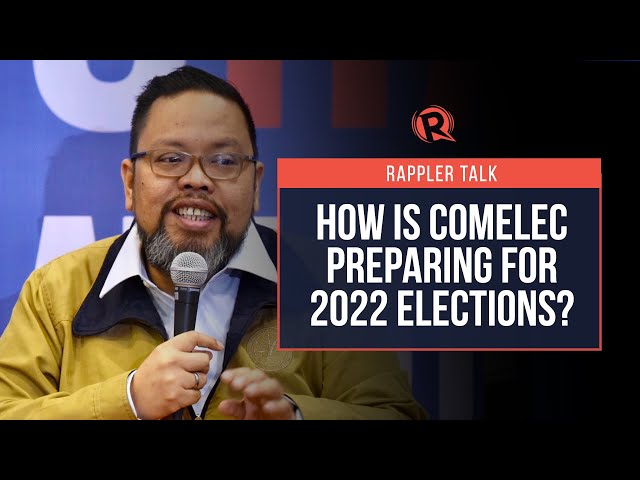 Groups have urged the Comelec to make sure the threat of the virus won't discourage voters from physically casting their ballots in 2022.
The poll body has time and again assured the public that it is capable of conducting safe elections in 2022. – Rappler.com