WHAT YOU NEED TO KNOW
The canvassing of votes for the Philippines' next president and vice president begins at 10 am (Manila time) on Tuesday, May 24, at the Batasang Pambansa.
Contingents from the Senate and the House of Representatives to the canvassing committee are set to convene as the National Board of Canvassers (NBOC) to officially count the votes. Lawmakers target to finish the canvassing and proclaim the winners of the 2022 presidential and vice-presidential elections by Wednesday, May 25.
Bookmark and refresh this page for the official results of the presidential and vice-presidential races, as well as other live updates.
For our livestream of the canvassing proceedings, click the YouTube video below: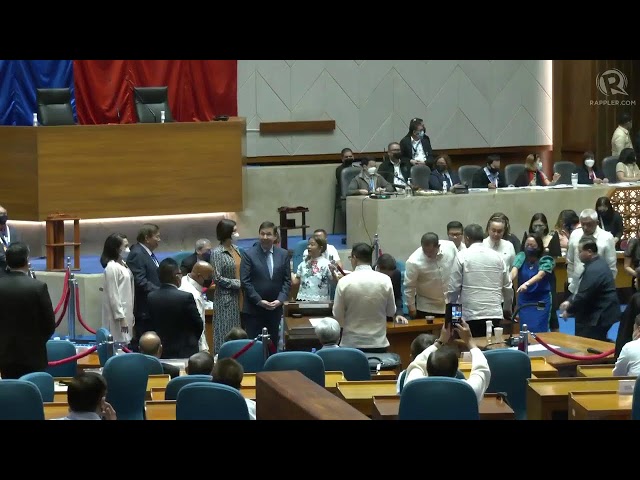 LATEST UPDATES
Marcos Jr., Sara Duterte win overseas Filipino vote
Meanwhile, Vatican City is the only area where Vice President Leni Robredo and Senator Kiko Pangilinan emerge the winners as a tandem.
Read more.