Lakas-CMD continues to wait for Sara Duterte to run for president
Lakas-CMD, a national political party still hoping for Sara Duterte to run for president, has admitted to simply fielding a placeholder as its presidential candidate.
In a phone interview, Lakas-CMD secretary-general Prospero Pichay admitted to the move as they kept their fingers crossed for a Sara Duterte run for the presidency in 2022.
Lakas-CMD fielded its member, Anna Capela Velasco for its presidential candidate. Lakas-CMD also listed a placeholder for the vice president's post, another equally obscure member named Lyle Fernando Uy.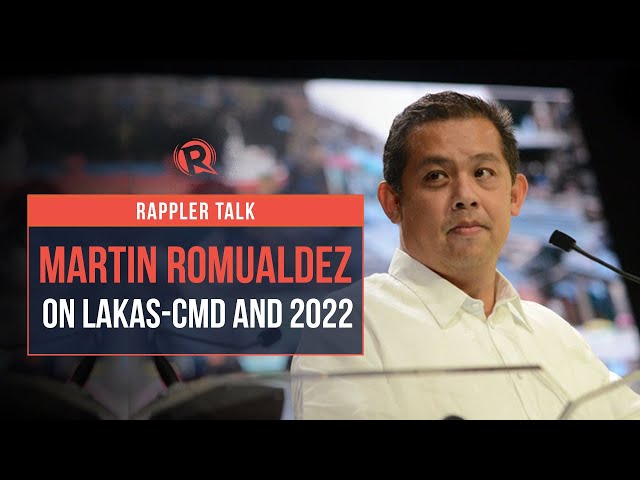 "It's like having cards on the table, and when the deadline comes, that's when we start arranging the cards," Pichay said in a phone interview.
By deadline, Pichay was referring to November 15 – the last day when parties can substitute candidates for the 2022 polls.
Lakas-CMD, one of the major national parties, urged and endorsed Sara, the daughter of President Rodrigo Duterte, to the presidency. It has also reached out for an alliance with Sara's regional party, Hugpong ng Pagbabago, but this too was placed on hold.
The pause came after Sara said she had no intention to run for president. The president's daughter eventually filed her certificate of candidacy, aiming for a third and final term as mayor of Davao City.
Pichay and his party mates, however, continue to be hopeful. Lakas-CMD is the home party of former president and House speaker Gloria Macapagal Arroyo. It is also the party of the current House majority leader, Leyte 1st District Representative Martin Romualdez.
But, Lakas-CMD is not the only party waiting for Duterte. PDP-Laban, the party of President Rodrigo Duterte, is believed to also be wooing Sara to run for president. On the last day of filing for certificate of candidacy, PDP-Laban fielded a half-serious Senator Ronald dela Rosa as its presidential candidate.
Pichay believed that they were the favored party of Sara, as she signaled her disdain for the party politics of PDP-Laban, which is currently cleaved in two.
Is substitution going to be the new trend?
"Substitution is a new trend, which I believe is not right. There shouldn't be a substitution. Whoever filed should be the candidate. But, we want to be on-trend," Pichay said. – Rappler.com