Scientists say Chinese activities in the disputed seascapes resulted in at least 16,000 hectares of destroyed reefs as of 2017
A group of scientists had warned of the possible negative implications on the fishing industry by continuous Chinese incursion in the West Philippine Sea.
In a statement released on April 2, AGHAM – Advocates of Science and Technology for the People, a national group of Science and Technology professionals, said territorial disputes could lead to the collapse of the fishing industry.
"China's illegal encroachment in the West Philippine Sea is counterproductive to national and global efforts in curbing Illegal, Unreported and Unregulated (IUU) fishing. In fact, global fisheries experts already warned of possible fisheries collapse if territorial disputes continue," said the group.
The group also said that Chinese activities in the disputed seascapes resulted in at least 16,000 hectares of destroyed reefs as of 2017. The damage is estimated to reach up to P 33.1 billion per year if the encroachment continues.
Aside from threats to Filipino fishermen, the Chinese occupation in the West Philippine Sea could also threaten our marine scientists conducting research in the seas.
"China's activities will also lead to loss in livelihood of about 627,000 fisherfolk, as their continuing aggression poses threats to the safety of our fisherfolk. Filipino marine scientists conducting studies in the West Philippine Sea may also be subjected to harassment, thereby impeding scientific work vital to fisheries management," AGHAM said.
The scientists also highlighted that the ecological damage brought about by the Chinese incursion was through poaching of giant clams and building of military bases and outposts in the reef areas. The activities obviously led to the damage of natural habitats of sea species.
"China's rampant demonstration of their dominance in the West Philippine Sea is also sending a strong message that they will not allow our country to develop our own natural resources within our territorial rights. Clearly, this is a violation of the country's integrity of our national territory," the group added.
The Philippines was among the major fish producing countries in the world as of 2012 for producing 3.1 million tons of fish, crustaceans, mollusks and other aquatic animals. We were also the world's third largest producer of farmed seaweeds with a production of 1.8 million tons in the same year, according to the Food and Agriculture Organization (FAO) of the United Nations.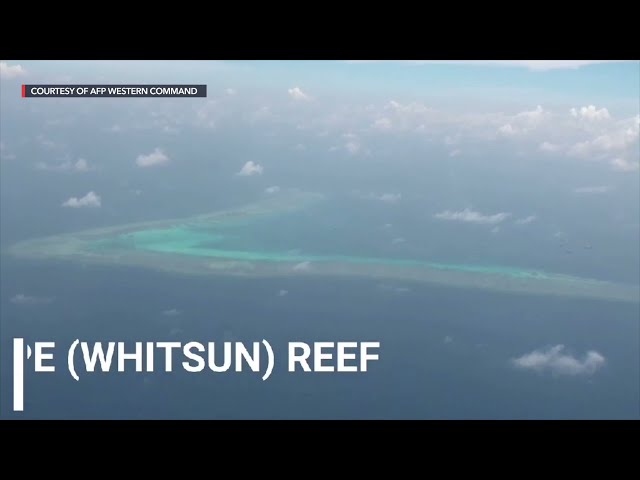 According to the data of FAO, the fishing industry employed an estimated 1.5 million people in the Philippines as of 2010. In 2012, the fishing industry contributed an estimated 1.8%, or 196 billion pesos, to the country's Gross Domestic Product.
On Wednesday, March 31, the National Task Force for the West Philippine Sea confirmed that at least 258 Chinese ships were roaming in various reefs within the exclusive economic zone of the country.
220 Chinese ships were first spotted at Julian Felipe Reef on March 7 by the Philippine Coast Guard. As of March 29, 44 Chinese vessels were still moored in the reef. – Rappler.com