Gem-Ver's owners and its former captain tell Rappler that compensation promised by China and the Duterte government is even more urgent after the pandemic hit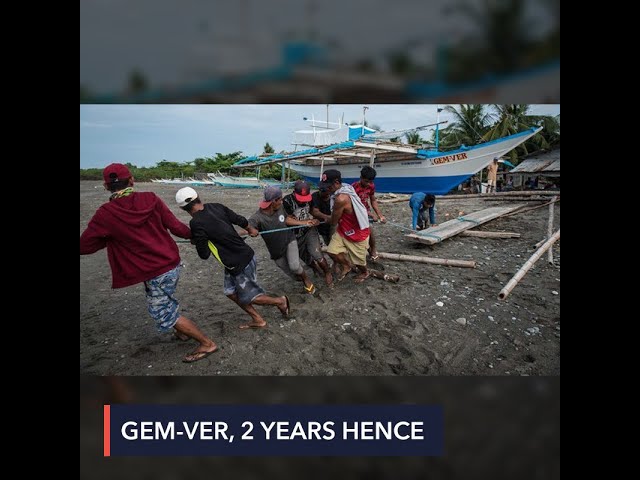 Two years since Philippine fishing boat Gem-Ver was sunk and abandoned by a Chinese trawler in the West Philippine Sea, Filipino fishermen still hope they will receive aid that is due them after their near-death experience.
Gem-Ver owner Fe dela Torre and the boat's former captain, Junel Insigne, told Rappler that compensation promised by the Duterte government and China has become even more urgent due to the pandemic. The health crisis has hampered their ability to work while they are still trying to recover from the sinking of their fishing boat on June 9, 2019.
"Dalawang taon na. Kawawa naman po 'yung 'di na naglaot, 'yung na-istambay na po. Matagal na pong istambay sila, 'yung iba, hindi na nakalaot mula nung nabangga po kami," Junel told Rappler in an interview on Tuesday, June 8.
(It's been two years already. I feel deep pity for those [crew] who can't fish anymore, those who are just idle. They have been idle for so long, the others haven't been able to go back to sea since we were hit.)
Fe, who had earlier been reluctant to rely on aid she wasn't sure of, said she believes her family and Gem-Ver's crew would be able to receive assistance this time – despite several failed attempts to reach out to the government in the past.
Recent negotiations between Philippine and Chinese officials revived the issue, with discussions covering P12 million in civil and moral damages for Gem-Ver's 22 fishermen and its owners.
Lifeline
After learning of the development through media, Fe said the money they will receive will cover losses from the months they have been unable to work. There's the P2 million in loans, too, they are still paying off for Gem-Ver's repairs.
Since completing repairs on the ship in November 2019, Fe said she and her husband, Felix, have been able to pay only half their debts to people who helped finance the boat's refurbishment.
Additional funds for moral damages would also help them tremendously during this tough pandemic, she said.
"Kung sinasabi nga nila na ganyan po, maniniwala po kami kung talagang i-release nila at ibibigay na nila 'yung para sa tao. Danyos na rin para sa amin, dahil 'yan rin po hinihintay ng mga tao sa higit na dalawang taon," Fe said.
(If they [officials] said that (we will still get aid), we will believe them when they really release it and give what is due our people. It's damages for us, too, because this is what we have been waiting for in the past two years.)
Junel said he would use his share to get his family back on its feet after being unable to find work in 2020. He hopes to use the money to pay loans and, together with his wife, put up a small store that sells fishing goods.
Appealing to Duterte administration officials, Junel said: "Humihingi kami ng tulong…sana makuha na namin 'yung inaano namin na pera. (We are asking for your help…I hope we can get the money we are hoping for.)"
Where negotiations stand
After meeting with the Chinese on June 2 and June 7, Justice Undersecretary Adrian Sugay said the owners of the Chinese fishing vessel involved in Gem-Ver's sinking offered a "counterproposal" to the Filipino fishermen's P12-million claims.
"The representatives of the owners of the Chinese fishing vessel undertook to formally inform the owner and crew members of the F/B Gem-Ver 1 of their counterproposal," Sugay said.
Sugay declined to give more details on the counteroffer, saying it would be better to wait for a formal proposal. He gave assurances that Philippine officials would ensure that Gem-Ver's owners and crew would be "fairly and satisfactorily compensated."
Sources told Rappler the Philippine side would consider the counteroffer and will need another meeting to resolve the issue. Both Junel and Fe said they have not yet received any update on negotiations and have not been directly contacted by any government official on the issue of compensation.
Justice Secretary Menardo Guevarra earlier said discussions on aid for Gem-Ver's owners and crew aim to "put a close to this festering issue."
Before the resumption of talks, progress on the issue of aid for Gem-Ver was slow and had gone only as far as estimating the cost of damages in 2020.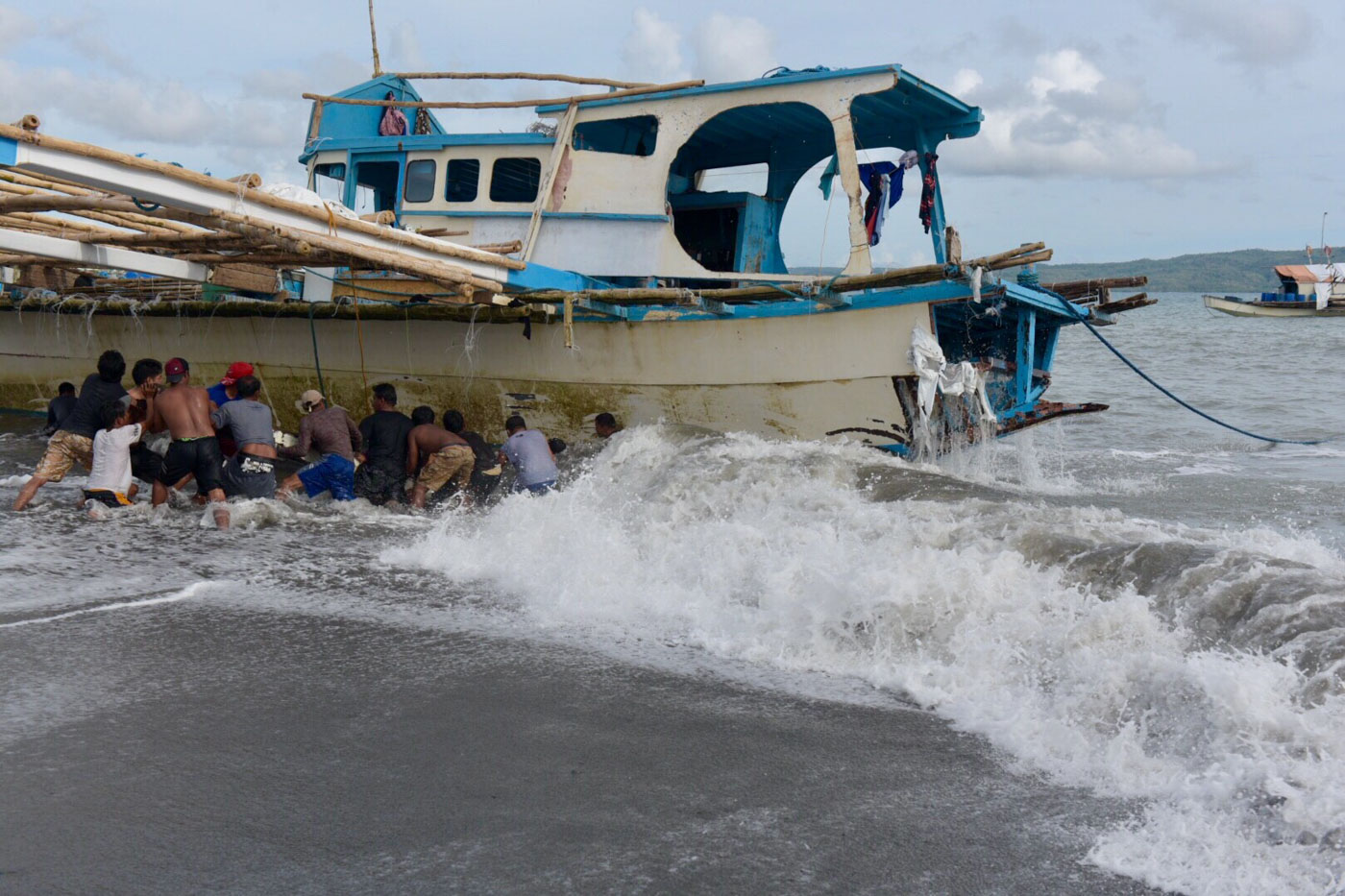 Crisis
The sinking of Gem-Ver was one of biggest crises to hit the Duterte administration. It put a spotlight on President Rodrigo Duterte's controversial policy on the West Philippine Sea and tested his vaunted strong ties with Beijing.
In 2019, a Chinese ship rammed Gem-Ver in the middle of the night while it was anchored near Recto Bank (Reed Bank). The impact left a gaping hole at Gem-Ver's tip, while the Chinese abandoned the Filipino fishermen to the elements.
The Filipino fishermen were later saved by a Vietnamese fishing boat after two of the Gem-Ver crew rowed for hours in the dark in search of help.
The Chinese ship owner apologized for the incident months later in a public letter issued to Foreign Secretary Teodoro Locsin Jr. on August 28, 2019 – the same day Duterte arrived in China for an official visit. He was scheduled to meet Chinese President Xi Jinping.
The sinking prompted Manila to file a diplomatic protest against Beijing, though other officials of the Duterte government downplayed the incident and cast doubt on the account of Gem-Ver's fishermen. – Rappler.com
Read Rappler's exclusive series on the fishermen of Gem-Ver here: