The issue highlights a media practice of obtaining free content for publication – a system that should be revisited, according to photojournalist Ezra Acayan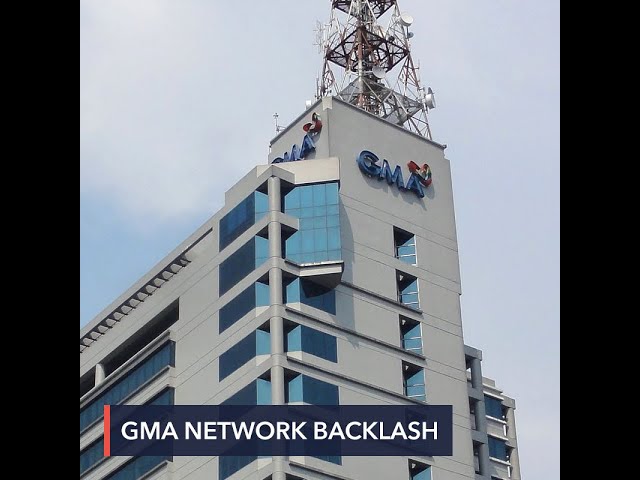 After public backlash, the public affairs arm of network giant GMA said it is stopping its usual practice of asking free photos and videos for its award-winning programs.
This came after photojournalist Ezra Acayan posted about GMA Public Affairs' practice on social media. To be fair, however, other media organizations, to some extent, also use sourced content for free, especially when crowdsourcing.
GMA Public Affairs said in a statement on Friday, December 4, "Our immediate action is to put a stop to the practice of our teams requesting for use of photos and videos without compensation, particularly requesting interview subjects to shoot video for us for free."
Acayan posted the story of Wilson Paguyo, an Overseas Filipino Worker in France, who was asked by GMA to shoot – for free – videos of his daily life under lockdown. The documentary aired on Reel Time in May, but Paguyo was reportedly not compensated for his efforts.
In response, GMA Public Affairs said it has conducted an internal review of its practices and added that "a good number" of its programs pay contributors. The network also said it acknowledges the need to standardize and improve processes.
"We acknowledge concerns raised about how GMA Public Affairs has been sourcing video and photos for some of its programs. This has led to an internal review of our practices in relation to sourcing third party material," GMA Public Affairs said.
"Our audit shows that a good number of our programs provide financial incentives to those who contribute their footage, while others consistently secure permission from contacts to air their material for free. We recognize the need to standardize our processes and improve," it added.
The network also called on the public to respect the privacy of its staff to avoid public shaming.
In response, Acayan claimed GMA is still not getting the point of the issue, as the network supposedly plans to "filter out" professionals from amateurs to still avoid paying compensation to the latter.
GMA Public Affairs shows have won several local and international awards.
In September, several staff of GMA Public Affairs were stunned by the network's announcement of layoffs. After these were made public, the initially terminated staff were called back on board.
According to GMA's disclosure to the Philippine Stock Exchange, the network saw a 4% rise in earnings, or P1.4 billion, in the 1st half of the year, as it spent less during the pandemic.
With the government-backed shutdown of rival ABS-CBN, many advertisers shifted to GMA, but the company said this provided only "some incremental revenues." (READ: Fewer viewers, ad options: How ABS-CBN shutdown alters PH media landscape)
'No place in this industry for free'
The issue highlighted a common media practice of obtaining free content for publication – a system that should be revisited, according to Acayan.
"There should definitely be a standard. Whether it's from a pro or amateur or even if it's a simple home video by a netizen, there should be compensation. No place in this industry is for free, unless it's a handout from the government, or from PR from a big company," Acayan told Rappler.
But among the factors critical in this discussion is affordability and capacity to pay, given the size and revenues of news organizations.
Asked if it is doable and practical to pay all amateurs whose content is used, First Vice President for Public Affairs Nessa Valdellon told Rappler: "We will do our best to pay for all 3rd party contributions including those from amateurs from now on."
"Our requests for amateurs to self document their lives for us (particularly frontliners) peaked at the start of quarantine when we had limited access, our crews were unable to come to work, and we were not allowed inside hospitals and other places with high chances of COVID-19 exposure," she added.
As to who should set standards, Acayan said: "That's up for the networks and everyone else concerned to debate, and I think that will be a very long debate as to what would be considered fair. But the important thing is, free should never be an option." – Rappler.com