(1st UPDATE) Ivan John Uy was the chairman of the then-Commission on Information and Communications Technology during the Aquino administration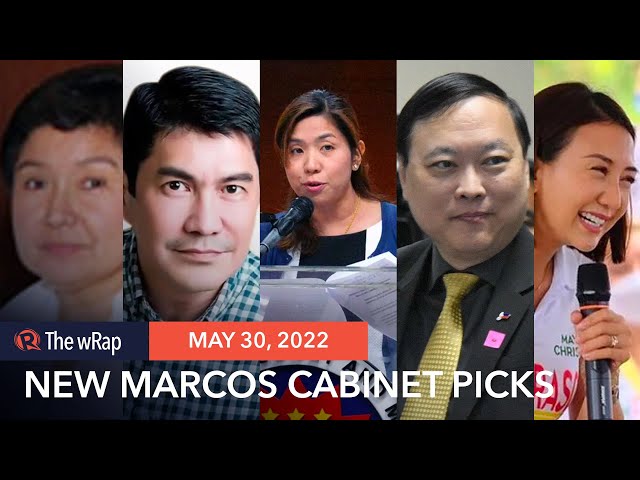 MANILA, Philippines – IT expert Ivan John Uy has been chosen by president-elect Ferdinand Marcos Jr. to head the Department of Information and Communications Technology (DICT).
Uy was previously appointed to the then-Commission on Information and Communications Technology in 2010 during the Aquino administration before it was dissolved in 2011.
Uy served as the chief information officer (CIO) at the Supreme Court during the term of then-chief justice Hilario Davide Jr. He joined the Supreme Court as a legal researcher before moving up to the head of the High Court's management information system office.
Marcos' DICT chief pick was known for the digitalization shift at the Supreme Court. According to the CIO Forum, an organization of CIOs in the government, Uy is an expert on computer forensics, cybercrime, electronic evidence, e-commerce, and digital ethics
Uy was a legal management graduate from the Ateneo de Manila University. He completed his law degree from the University of the Philippines and studied at the University of Minnesota under the prestigious Hubert H. Humphrey fellowship.
In recent years, Uy has offered his expertise on election-related matters. 
In 2016, Uy was a consultant for the Binay-led United Nationalist Alliance, one of the camps that brought up the hash code controversy during the 2016 elections. 
At the time, the Commission on Elections (Comelec) and Smartmatic failed to immediately generate a new hash for the results file in the transparency server after they had corrected a typographical error involving names with the letter ñ. Uy said that the hash fix was a "breach of the integrity of the electoral process". The change, however, was unrelated to the results.
Uy had also served as a source code reviewer for the Senate panel of the Joint Congressional Oversight Committee (JCOC) on the automated election system for the 2019 and 2022 elections. The JCOC was chaired by Senator Aquilino "Koko" Pimentel III and Senator Imee Marcos, respectively, on the side of the upper chamber, when they headed the Senate committee on electoral reforms during those years.
Citing Uy, Senate President Vicente Sotto III said earlier in 2022 that the origin of the transmissions "could not be tracked" because of the network upgrade from 3G to 4G. Sotto said that Uy had brought this up to the Comelec, but other IT experts debunked this.  – Rappler.com