(3rd UPDATE) 'The publication of an erroneous list is an unforgivable lapse,' says Defense Secretary Delfin Lorenzana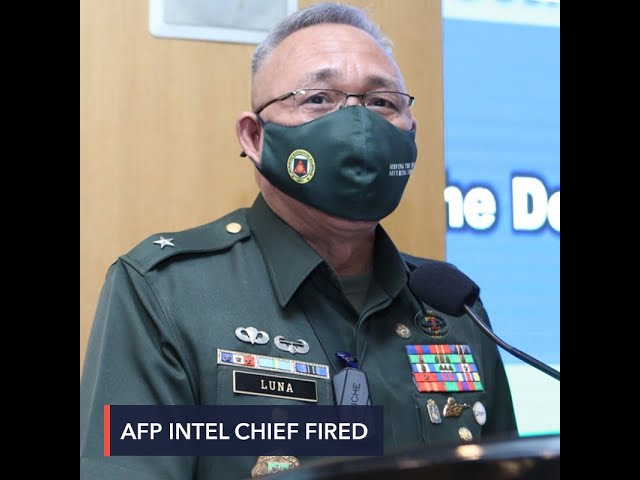 After the publication of an error-riddled list of alleged communist militant rebels slain by the military, Defense Secretary Delfin Lorenzana ordered the firing of the military's intelligence chief.
"I am relieving MGen Alex Luna from his post as Deputy Chief of Staff for Intelligence, J2, effective today (28 Jan 2021)," Lorenzana said in a text message to reporters on Thursday, January 28.
He added: "The publication of an erroneous list, originating from his office OJ2, of alleged NPA killed by the military is an unforgivable lapse. His negligence only shows a lackadaisical attitude towards his job resulting [in] confusion and damage to reputation. We do not take these offenses lightly and I want to hold the people involved accountable."
What list?
A Facebook post by the AFP Information Exchange falsely listed 27 people as "UP students who became NPA (died or captured)." It has since been taken down but not before it spread online.
At least 7 of those named on the list joined a virtual briefing on Saturday, January 23, where they denounced the post. They are also considering filing a cyber libel complaint.
The military apologized for the gaffe.
Why does this matter?
Luna is the highest military official to lose his post over red-tagging, which is a practice that the military has been accused of for years.
Under the Duterte administration, red-tagging found its place in the government's crackdown on dissent, which has targeted not just activists and students, but also political adversaries, media personnel, and lawyers.
Is it enough?
In a statement, lawyer Raffy Aquino, one of the UP alumni red-tagged by the military pointed out that the damage had been done. He still feels unsafe and said "there are critical questions that remain urgent but unanswered."
"What were the bases of J2 for including us in the list? What are the objectives for drawing up that list to begin with? Would this be to facilitate military targeting? What is the official thinking guiding the generation of these lists, and their use? Does the military still have dossiers on the political activities of conscientious Filipinos, dating back to the 1970s and 1980s?" he asked.
He added: "Not only is red-tagging a breach of international humanitarian laws and a direct threat to our right to security, it is also fatal to the free expression underpinning our democracy." – Rappler.com