This is AI generated summarization, which may have errors. For context, always refer to the full article.
The move potentially blocks the planned 174-hectare Smart City reclamation project in Dumaguete
The Sangguniang Panlalawigan (SP) of Negros Oriental passed on third reading an ordinance declaring the province's marine protected areas (MPA) as "reclamation-free zones." The move could potentially block the controversial 174-hectare "Smart City" project in Dumaguete City.
The Sangguniang Panlalawigan secretariat told Rappler the council passed the ordinance on August 23.
SP presiding officer, Vice Governor Mark Macias needs to sign it after the minutes of the last session are approved. After that, Macias told DYMD Energy FM 93.7 on September 1, the ordinance will be sent to governor Roel Degamo for approval or veto.
The ordinance seeks to include all MPAs in the province in one network for "better inter-LGU cooperation when it comes to protection and preservation of our environment," Macias said.
In a previous resolution passed last July, the provincial board urged the Dumaguete City Council to "defer and re-evaluate" the authority given to Mayor Felipe Remollo to sign a contract with reclamation proponent EM Cuerpo, Incorporated. The resolution cited the lack of prior consultation and the absence of a technical study.
MPAs and local fisheries
Dumaguete's MPAs "are part of a system of protected coral reefs, seagrass beds, and soft-sediment ecosystems that are meant to boost fisheries productivity, conserve marine biodiversity, and support tourism in Negros Oriental and the Central Visayas area," the National Academy of Science and Technology said in a statement.
A MPA site or MPA network may contribute to "long-term productivity of shallow-water fisheries," where small-scale fisherfolk thrive, through proper protection of critical marine habitats, a book on managing MPAs in the Philippines explained. In this process, scientists said, coral reefs and ecosystems support and sustain the fish production which serves as important subsistence and livelihood for local fisherfolk communities around the country.
A mapping done by the Silliman University-based Students Toward Environmental Welfare and Research for Development and Sustainability or STEWARDS said the reclamation project would affect Dumaguete City's four MPAs located in Barangays Banilad, Mangnao, Looc, and Bantayan.
"Dumaguete City is lucky to have these marine ecosystems that's rich biodiversity. We're talking about roughly a thousand basketball courts worth of coral reefs. Maybe one and a half thousand basketball courts worth of seagrass beds…at least 150 coral species, [and] more than 200 species of fish. Most of those are important to local fisheries," Dr. Rene Abesamis of Silliman University's Institute of Environmental and Marine Sciences previously said about the project's potential ecological damage in a July 16 ANC interview.
Macias said that the provincial board saw the need to "step in" as the planned reclamation in Dumaguete would also affect marine life beyond its borders.
"Actually, when you talk about the marine protected areas within Dumaguete City, that is connected to the waters of Bacong and Dauin, including Apo [Island]. They are all interconnected. In fact, they are even closer than we think to each other," Macias said in a mix of English and Cebuano.
Voicing support
Dumaguete's neighboring local government units have also registered their concerns regarding the high-risk P23-billion reclamation project, citing the possible irreversible impacts on their interconnected marine ecosystems and communities.
On July 29, the Sangguniang Barangay of world-renowned diving spot and protected area Apo Island, popularly known for its pawikan (sea turtles), passed a resolution opposing the project.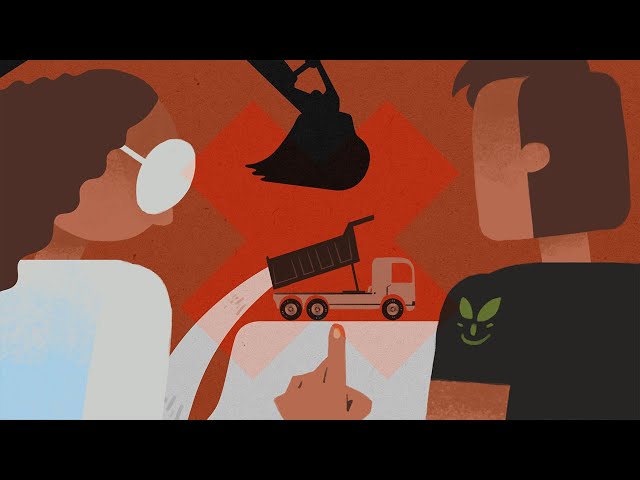 "The massive reclamation project of Dumaguete City and the construction of two islands and any dredging activities thereof will release huge amounts of sediment plumes, construction debris and waste to other areas beyond the reclamation site," the resolution read.
The accumulation of this debris "will likely result in severe injuries and death to coral species and associated organisms," given the proximity of Apo Island to Dumaguete and the hydrology patterns of the Bohol Sea, the council said.
It also cited issues on the livelihood and food security for at least 200 fisherfolk families in Apo Island and the rest of the region, and the "potential ecological disaster" that may result due to the reclamation.
Dauin's municipal council, where Apo Island is located, also passed a resolution on August 17 "requesting" the Dumaguete City government for "transparency and consultative decision-making process" on the planned venture.
Dauin is a marine-rich municipality around 6 to 7 kilometers away from Dumaguete. Apart from raising environmental concerns, the Dauin council emphasized the economic importance of protecting marine ecosystems. "The highest economic revenue of Dauin comes from fisheries and ecotourism," including activities like scuba diving and snorkelling enjoyed by locals and visitors alike, the council said.
Prior to the pandemic, Dumaguete City had almost a 15% increase in total tourist arrivals, from 615,861 tourists in 2017 to 706,689 tourists in 2018. The City Tourism Office partly attributed this travel boom to tourists visiting Dauin and other parts of Negros Oriental for ocean activities. This upward trend continued in 2019 as the Department of Tourism recorded more than 800,000 overnight travelers in the coastal city. – Rappler.com