This is AI generated summarization, which may have errors. For context, always refer to the full article.
(1ST UPDATE) Dr. Teodoro Herbosa takes over the role from DOH officer-in-charge Maria Rosario Vergeire who led the department for one whole year
MANILA, Philippines – President Ferdinand Marcos Jr. on Monday, June 5, named his predecessor's pandemic national task force adviser Dr. Teodoro Herbosa as the new secretary of the Department of Health (DOH).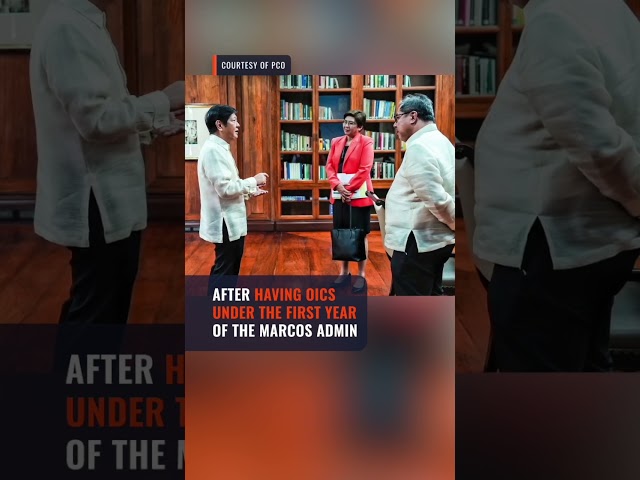 Presidential Communications Office Secretary Cheloy Velicaria-Garafil made the announcement on Monday. She said that Herbosa "brings with him a wealth of experience and expertise in healthcare systems, public health, hospital administration, emergency and disaster medicine."
The Private Hospitals Association of the Philippines (PHAPI) and former presidential adviser for entrepreneurship Joey Concepcion endorsed Herbosa, a controversial figure during the pandemic.
Concepcion said that Herbosa would help the government keep COVID-19 under control and keep public health in good standing, a must to have the national economy running at full capacity.
Herbosa takes over the role of health chief from Maria Rosario Vergeire who led the department as officer-in-charge for one whole year.
The secretary of health is a crucial Cabinet position, inheriting the country's battle against the pandemic.
Marcos' DOH chief is also expected to come up with a new strategy for fighting the virus, especially now that the country is experiencing a surge in infections again.
Duterte was criticized for appointing military men to the top positions of the country's pandemic inter-agency task force. Health experts were sidelined. Instead, Duterte's generals implemented a strategy patterned after decades-long military border controls used in its anti-insurgency campaign and the brutalities of Duterte's drug war.
Controversial official
Herbosa has extensive experience in Trauma Surgery and Disaster and Emergency Medicine. In UP, he started the Fellowship Program for Trauma Surgery and the Residency Program in Emergency Medicine.
He was a DOH undersecretary from 2010 until 2015. He served as executive vice president of the University of the Philippines (UP) since the start of UP President Danilo Concepcion's administration in 2017.
Herbosa was the co-lead of the UP Pandemic Response Team, which guided the government's decision-making on COVID-19.
In April 2021, Herbosa made headlines with his "death by community pantry" tweet. He tweeted this in reaction to reports of an elderly man who died while waiting in line at a community pantry organized by actress Angel Locsin in Quezon City.
His controversial tweet angered many netizens, prompting him to issue a public apology on Facebook on April 23, saying that he should have phrased his comment better. At the time, he announced that he had filed a leave of absence to reflect on the "misstep."
As a task force adviser, Herbosa defended the government's response to the pandemic while the country experienced record-high surges in COVID-19 cases.
In March 2021, he said that the Philippine government had done a "fairly good job" in managing the public health crisis, in support of Malacañang's self-assessment that its response to the pandemic was "excellent."
He had also defended Duterte and former health secretary Francisco Duque III from criticisms of poor management of the pandemic.
In October 2020, Herbosa also angered Filipinos online for sharing a rape joke on Facebook. This prompted him to issue a public apology. He said he would undergo a gender sensitivity seminar to "make amends" for his mistake.
Militarist approach
Police – egged on by Duterte's sometimes whimsical orders – arrested more than 100,000 persons for allegedly violating COVID-19 protocols in the country with the longest pandemic lockdown. Cops killed a retired soldier with mental health problems and brutalized several other mentally ill folk in the name of pandemic management.
Police also injured several residents of an urban poor community calling for more aid and arrested a dozen in the Quezon City community. Another case in Marikina City also saw arrests of teams of food aid givers, for the "crime" of handing out leaflets critical of the government.
– Rappler.com