This is AI generated summarization, which may have errors. For context, always refer to the full article.
The BRP Antonio Luna and the HMCS Ottawa meet at the vicinity of the Malampaya Gas Platform
MANILA, Philippines – Navy ships of the Philippines and Canada sailed the West Philippine Sea together on Thursday, September 21, according to a release from the Armed Forces of the Philippines (AFP).
The AFP said the Philippine Navy's guided-missile frigate BRP Antonio Luna completed a bilateral sail alongside the Canadian Halifax-class frigate HMCS Ottawa.
The two vessels met at around 7:23 am on Thursday in the vicinity of the Malampaya Natural Gas Platform. The two ships then performed maneuvers for Officers of the Watch until 10 am, said the AFP.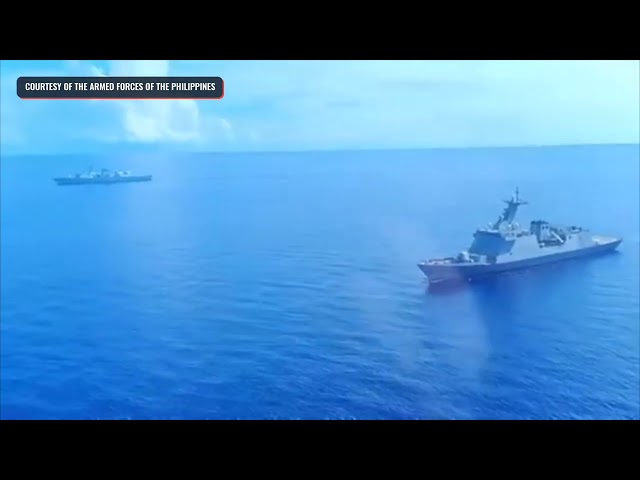 "The joint sail is part of the Philippine Navy's regular engagements with its partners in the Philippines' maritime zones," AFP spokesperson Lieutenant Colonel Enrico Gil Ileto said in a statement.
Earlier in the month, the BRP Jose Rizal met with the US Navy's USS Ralph Johnson for a bilateral sail in Philippine waters.
"Both events signify the shared commitment of the Philippines, United States, and Canada in promoting a rules-based international order in the West Philippine Sea and a free and open Indo-Pacific region," said the AFP.
The joint sails took place amid rising tensions in the West Philippine Sea between Manila and Beijing.
China claims practically the entire South China Sea as its own, including parts of the waterway that are within the Philippines' exclusive economic zone (EEZ). This is despite a 2016 arbitral ruling that said China's claims do not hold.
Manila has filed several diplomatic protests over Beijing's incursions. The most recent public protest was over China's use of water cannons against Philippine Coast Guard and AFP-commissioned ships en route to Ayungin Shoal in the West Philippine Sea, or parts of the South China Sea within the Philippine EEZ.
The Philippines is also considering a case against China before an arbitral tribunal over the destruction of coral in Rozul Reef in the West Philippine Sea. China has denied Manila's allegations. – Rappler.com