Global Witness records a total of 29 killings of land and environmental defenders in the country in 2020
For the eighth straight year, the Philippines was named the deadliest country for land and environmental defenders in the Asian continent, according to an environmental watchdog. 
In its 2021 report, non-governmental organization Global Witness said it had recorded a total of 29 documented killings of "people defending their homes, land and livelihoods, and ecosystems" in the Philippines alone. In 2019, the Philippines had held the top spot with 43 recorded deaths.
Global Witness is an environmental group that focuses on holding companies and governments accountable for the destruction of the environment. Annually, the group releases a report to reveal the statistics of killed land defenders in different countries.
In total, the group recorded 227 deaths in the world for 2020. Logging, water dams, and agribusiness were the top three drivers for killings.
The Philippines ranked third in the world list, while Colombia was named the worst country in the world with 65 deaths. This was followed by Mexico, with 30 killed land defenders in 2020.
Philippines in focus
In the Philippines, logging was the top driver for the killings of land defenders in 2020, according to the report.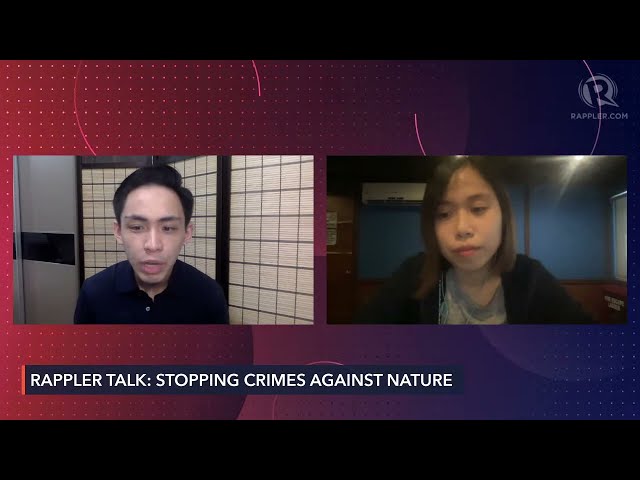 Global Witness also revealed that at the height of the pandemic, the non-lethal threats against land defenders also persisted. These include arrests, smear campaigns, and non-lethal attacks. 
The Tumandok massacre, where nine indigenous people were killed in Panay Island in central Philippines, was also flagged by the organization as one of the world's "most shocking" massacres against environmental defenders in 2020. In the same operation that occurred in December 2020, 17 other defenders were arrested by the police and the military.
The group added that under the Duterte administration alone, 166 killings of land defenders were recorded since 2016. A total of 30 indigenous people protecting their lands were killed under Duterte.
Mindanao, the President's hometown, recorded the highest number of deaths, with 73 killings or 49.97% of the total recorded killings in the entire archipelago.  
What are the areas being protected?
The group also shared a list of the areas and places being protected by the land and environmental defenders. The list includes the following:
Palawan
Tanon Straight
Verde Island Passage
Masungi Georeserve
Pantaron Range
Kaliwa River
Masungi Georeserve, which is included in the list, recently witnessed a brutal shooting of two of its protectors.
In July, two Masungi forest rangers were shot in the head and neck due to an unknown motive. According to the police, they have listed one culprit, which has yet to be identified and arrested. – Rappler.com