This comes a day after the Chinese embassy denounced as 'unprofessional' an earlier statement by Defense Secretary Delfin Lorenzana about China's ships near Julian Felipe Reef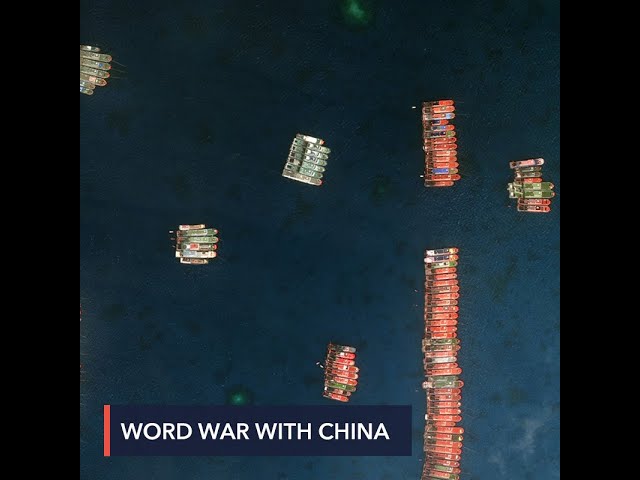 A rare word war between Philippine Defense Secretary Delfin Lorenzana and the Chinese embassy in Manila heated up on Sunday, April 4, after the Duterte government official slammed China's "appalling" disregard of international law.
In a statement, Lorenzana called out China for shunning international law, particularly the United Nations Convention on the Law of the Sea (UNCLOS), by continuing to claim the West Philippine Sea despite a 2016 arbitral tribunal ruling.
"The utter disregard by the Chinese embassy in Manila of international law especially the UNCLOS to which China is a party is appalling. Its 9-dash line claim is without any factual or legal basis. This, together with its so-called historical claim, was flatly and categorically rejected by the arbitral tribunal," said Lorenzana.
"The Philippines' claims stand on solid ground, while China's do not," he added.
This comes a day after the Chinese embassy denounced as "unprofessional" the earlier statement by Lorenzana that China's ships should leave Julian Felipe Reef (Whitsun Reef) in the West Philippine Sea because the weather is now clear.
In its statement on Saturday, April 3, China also said Lorenzana's statement was "perplexing."
Earlier that day, Lorenzana said "I am no fool" because "the weather has been good so far."
China has refused to leave Julian Felipe Reef despite repeated calls by the Philippine government, including a diplomatic protest, to respect its sovereignty.
The word war is the latest in a series of mixed signals from Duterte government officials about its dealings with China. President Rodrigo Duterte himself has veered closer to China in exchange for economic and other benefits, the latest of which being COVID-19 vaccines.
Lorenzana, one of the Duterte officials playing a balancing act between the US and China, was the Philippines' military attaché to the US from 2002 to 2004 under the Arroyo administration. He worked with then-Philippine ambassador to the US Albert del Rosario, who later became foreign secretary under Benigno Aquino III. – Rappler.com