But PNP chief Guillermo Eleazar says the recommendation is still under review
The Philippine National Police Internal Affairs Service (PNP IAS) recommended to only suspend for 40 days the cop involved in the fatal shooting of an 18-year-old man in Valenzuela City in May. 
The recommendation was confirmed by PNP chief Police General Guillermo Eleazar in a statement on Wednesday, September 1. However, the PNP chief said the IAS' decision was still under review. 
Eleazar said all the IAS' resolutions on administrative cases involving cops need to be reviewed first by the Discipline, Law and Order Division of the PNP Directorate for Personnel and Records Management. Under the National Police Commission's rules on filing cases against erring cops, the PNP chief has the final 'say' on what to do with the IAS' recommendation.
On May 24, Police Senior Master Sergeant Christopher Salcedo shot dead Edwin Arnigo whom the cop arrested for alleged illegal cockfighting in Barangay Lingunan. Arnigo's family said the victim had autism. 
According to the PNP, Arnigo allegedly took the gun of one of the police officers that led to a scuffle. During the melee a gun was fired. It was that gunshot which killed Arnigo, the police claimed.
However, Arnigo's family said the victim could not have taken the gun because he had autism and was afraid of cops.
The PNP chief said the victim's family was not satisfied that the suspect would only have a 40-day suspension. Eleazar added that the victim's mother personally sought his help on the matter. 
Among the recent incidents where cops killed civilians, Salcedo's case has so far received a light penalty.
In the case of Police Master Sergeant Hensie Zinampan, the cop who shot and killed a 52-year-old woman in Quezon City in May, the IAS recommended his dismissal on top of murder complaints filed against him.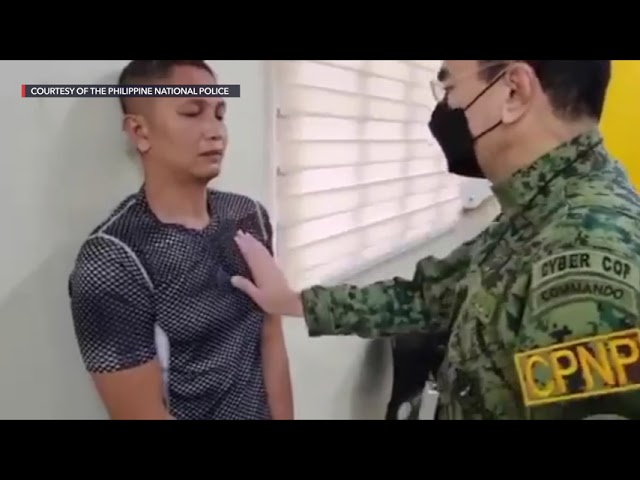 For the case of Johndy Maglinte, who was killed by cops during an anti-drug operation in Laguna in June, the PNP Calabarzon Investigation Task Group filed homicide complaints against the 11 police officers involved in his death. – Rappler.com