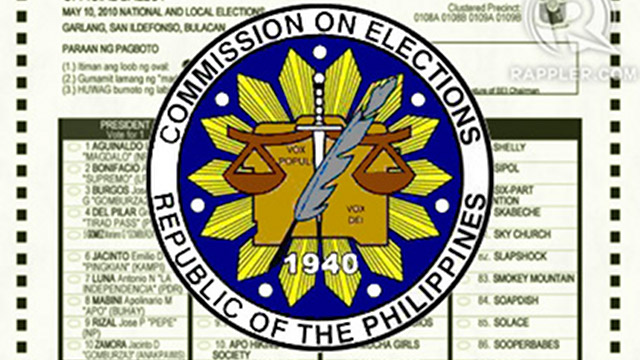 MANILA, Philippines (2nd UPDATE) – The Commission on Elections (Comelec) on Friday, November 16, said it has allowed militant transport group Pinagkaisang Samahan ng Tsuper at Operator Nationwide (Piston) to participate in the 2013 party list race.
The Comelec unanimously voted to approve Piston's application, Comelec Chair Sixto Brillantes Jr told reporters in an interview. "Unanimous kasi puro drivers ito," Brillantes explained. (It's unanimous because it's totally composed of drivers.)
Brillantes said like Piston, two other applicants got Comelec's unanimous nod: Aagapay sa Matatanda and Aasenso. He said Comelec granted the application of 10 more groups, but declined to name these groups because the ruling was "divided."
In a separate interview, Comelec Commissioner Rene Sarmiento said the Comelec approved the three groups' application because they belong to the sectors they represent. Their sectors are also among the marginalized sectors enumerated in the Party-List Law, Sarmiento said. "Marginalization doesn't necessarily mean purely economic," he explained.
There is no ruling yet on pro-Aquino group Akbayan, however.
The decision on Akbayan is much awaited as various groups are seeking its disqualification from next year's polls, claiming it is no longer marginalized.
The groups said the Aquino administration favors Akbayan, which received campaign donations from the sisters of President Benigno Aquino III.

Key Akbayan leaders now occupy crucial seats in government, led by former Akbayan president Ronald Llamas, who is now presidential adviser on political affairs.

The Comelec has disqualified 112 party list groups so far, some of which are perceived to be allied with former President Gloria Macapagal-Arroyo. But the Comelec said it wants to erase perceptions that it is "yellow," as when it disqualified another pro-Aquino group, the Black and White Political Party. – Rappler.com