An element of graft is to prove injury to the government. Some senators pursue that route by scrutinizing the quality of Pharmally's deliveries, for example, test kits without extraction machines.
Former procurement service chief Lloyd Christopher Lao is taking cover under President Rodrigo Duterte's Bayanihan Law to rid himself and the Procurement Service-Department of Budget and Management (PS-DBM) of accountabilities for awarding P10 billion worth of contracts to Pharmally Pharmaceutical company.
Pharmally executives admitted on Friday, September 10, that they couldn't finance their government projects on their own so they resorted to borrowing money from Duterte's former economic adviser Michael Yang. Pharmally incorporated only in September 2019, and had merely P625,000 in paid-up capital when they started bagging government's pandemic contracts.
This information was available in Pharmally's financial statements and incorporation papers. Did PS-DBM have the responsibility to ensure that its biggest supplier was financially capable?
"[The financial statement] is not part of the required documents. During that time, it was not required under Bayanihan 1, so we did not look into that, we only looked at the basic documents," said Lao.
Duterte's Bayanihan 1 law says agencies "can undertake the procurement as exemptions from the provisions of RA 9184 and other relevant laws."
RA 9184, or the Procurement Law, provides the rules for public bidding. One of the rules is for bidders to submit proof of their financial capacity, such as single largest completed contract (SLCC) and net financial contracting capacity (NFCC).
But because of Bayanihan's exemptions, the agencies were allowed to resort to negotiated procurements, and the procurement law is not that clear whether SLCC and NFCC were still required.
"NFCC is only required in an infrastructure contract," said Lao, and added their safeguard was to pay only upon a full delivery.
"Basically we asked for the income tax return, the omnibus sworn statement, mayor's permit, and technical specifications, other than that, there is no requiremen by law," Lao added.
However, the law's implementing rules and regulations (IRR) say that when it comes to alternative method of procurements, contractors may be required to submit performance security (PS) and warranty security (WS) "depending on the nature of procurements." Both entail bank guarantees.
Prudence, diligence and common sense
Pharmally Pharma was also given a platinum status by Philippine Government Electronic Procurement System (PhilGEPS), the government's database for bidding. But according to Philgeps, the status only pertains to the completeness of documents like permits.
"It is the BAC's responsibility. The PhilGEPS is just a registy," said PhilGEPS director Rosa Maria Clemente.
BAC is the bids and awards committee of the procuring entity, in this case, the PS-DBM.
"Dapat po [sinuri ang financial capacity], kasi sa importer's license pa lamang po ang financial capacity at bank statement ay required na po," said tax expert Mon Abrea, a certified public accountant (CPA), who sat in the hearing on Friday as a resource person.
(They should have examined the financial capacity, because just to get the importer's license, financial capacity and bank statements are already required.)
Pharmally is a distributor, meaning it got its supplies from China and sold them to the government for a markup. Pharmally director Linconn Ong said all that time, they didn't have a letter of credit (LC) from the bank, and used only Yang as a guarantor, or source of borrowed funds to pay advances.
Abrea said that to be a distributor of imported goods, Pharmally should have had an importer's license, which he said was not indicated in the company's notes to financial statements.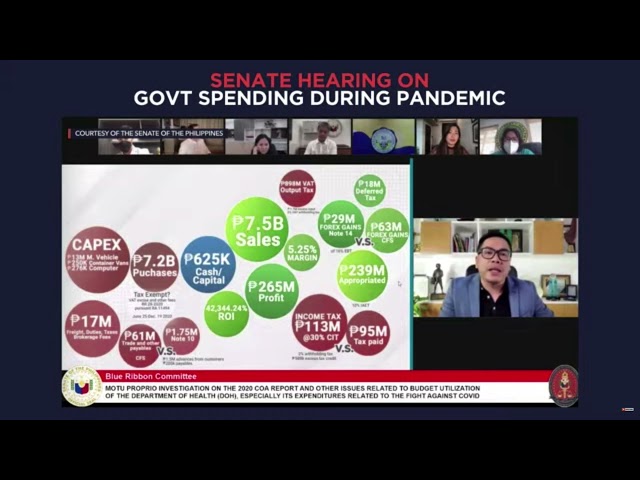 All throughout the hearings, senators have pointed out: Prudence, diligence and plain common sense should have dictated PS-DBM to check the finances of Pharmally, considering it's taxpayers' money that would fund the projects.
In a raised voice, Lao said: "Common sense dictates that we preserve the money of the government. How did we preserve the money of the government? We did not pay a single centavo to the supplier until they delivered, that is the highest safeguard we can do for the country."
Is it graft?
These kinds of transactions are usually viewed not only from the lens of the procurement law, but also the anti-graft law.
One element of section 3(e) of graft – the most common charge – is giving unwarranted benefit to a party, but the other crucial element is that it must have resulted in an injury to the government.
Some senators pursued that route, particularly Senator Francis Pangilinan who was scrutinizing the quality of Pharmally's deliveries.
For example, Pangilinan said PS-DBM procured test kits in April but procured the extraction machines only in June. Without the extraction machines, the test kits would not work, said Pangilinan.
PS-DBM's current head Jasonmer Uayan said "we only procure based on the APR (agency procurement request) of the Department of Health (DOH)."
"That's the whole point, the PS-DBM had no expertise, relied on the DOH, if the DOH bidded this out, they would have understood what devices to buy together. And if Pharmally was a real expert, they also would have known," Pangilinan said in a mix of English and Filipino.
"Time was of the essence, we needed to test and we needed to trace, and we got P688 million worth of testing kits that were useless for two months," said Pangilinan.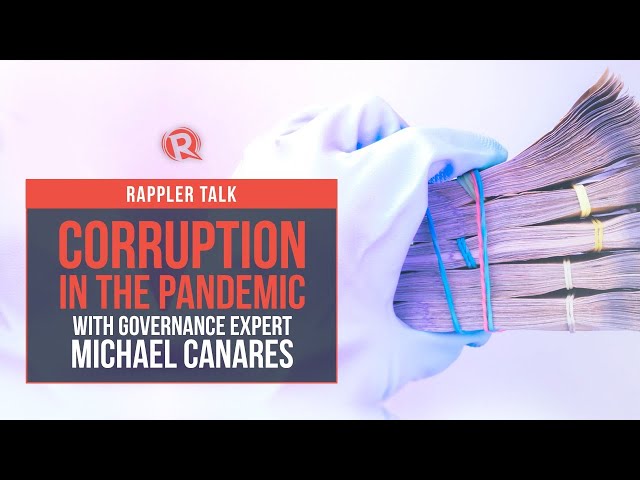 – Rappler.com
Read the other stories from the September 10, 2021, Senate blue ribbon committee hearing: