Residents and workers line up before sunrise on Monday, June 14, in hopes of getting a COVID-19 vaccine, but some still miss the cutoff
In the City of Manila, the lack of an online scheduling system for COVID-19 vaccination means anyone willing to receive the jab has to take chances at inoculation sites and face uncertainty over the city's "first come, first served" system.
Such was the case for thousands of the city's residents on Monday, June 14, as they grappled with long lines outside malls even before sunrise, in hopes that it would be their lucky day.
Among them was Ross*, a video editor who arrived at SM San Lazaro as early as 4 am. He said he was in line for eight hours before he received a COVID-19 vaccine jab.
"The line was long, and many people missed the 2,000-dose cutoff," he told Rappler in Filipino. SM San Lazaro and three other malls in Manila all received 2,000 vaccine doses each on Monday, meant for senior citizens and economic frontline workers.
Matthew and his mother were among those who did not make the cut that day at SM San Lazaro. Matthew said they received a text message from the Manila city government inviting them to get vaccinated against COVID-19 on Monday. 
By the time they arrived at SM San Lazaro at 7:30 am, they were told that all the slots were filled at around 4 to 5 am. 
"We also tried going to [the vaccination site] at SM Manila. The situation was the same. Many people were taking their chances," he told Rappler in Filipino.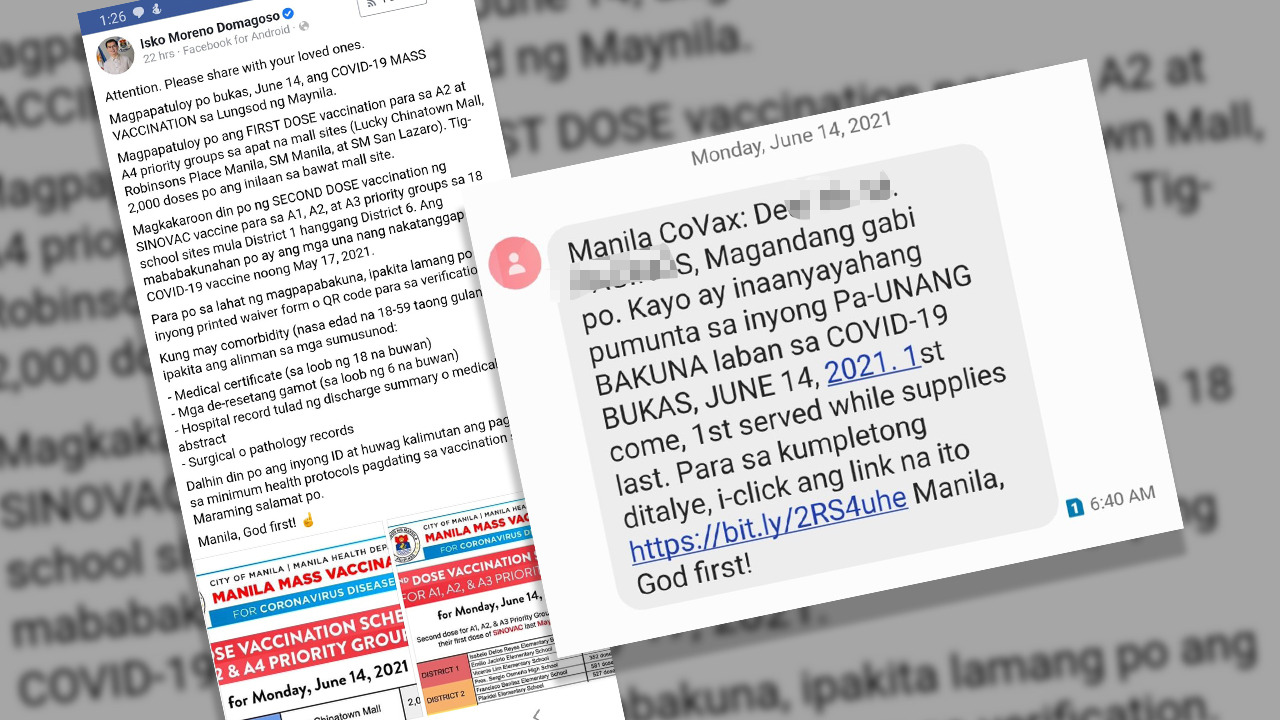 Lyka Jazon, who said she also falls under the A4 (economic frontliners) category, went to Lucky Chinatown Mall at 5 am but was discouraged to fall in line after seeing the situation.
"We didn't push with it because the condition was not okay. It was even raining. If the situation were better, I would have even told my parents to come," she said.
A few kilometers away, around the same time, journalist Buena Bernal arrived at Robinsons Place Manila, where she was the 1,351st in line. She got vaccinated nearly nine hours later.
"Two in line left after learning the vaccine brand. City decided not to announce the brand in sites ahead of time," she tweeted, referring to the government's brand agnostic policy on COVID-19 vaccines.
Monday was not the first time the Manila local government unit (LGU) had to face criticism for how it conducts its vaccination drive.
In May, the LGU also drew flak from individuals who fell in line for hours outside a hotel that was offering Pfizer COVID-19 vaccine jabs, only to be told that they missed the cut.
In Manila, residents and workers have to register online to get a QR code and waiver form. After that, they wait for an announcement on when and where the vaccine slots, subjected to a "first come, first served" basis, will open.
Explanation
In a Viber message to reporters the same day, Manila Mayor Isko Moreno reiterated that he is worried about a low turnout should they enforce a fixed vaccination scheduling system for residents and workers of the city.
"Kawawa naman iyong gusto pero hindi naka-appointment. Tapos 20% lang ang dumadating sa schedule," he said.
(It's a pity for those who want to get vaccinated but did not get an appointment. And then only 20% of those who get a schedule go to the vaccination site.)
Moreno also argued that there were long lines in malls because the public wanted to get vaccinated there.
"In fact, 22 sites na tayo. Ang dami nila choices na areas as posted regularly sa Facebook. Gusto kasi nila sa mall lahat (We have 22 sites. People have several options, but they all want to get vaccinated in malls)," he said.
A quick look, however, at the vaccination schedule for June 14 showed that those who fall under the A4 category could only get their first dose in malls. 
The 18 other sites only catered to those under priority groups A1 (health workers), A2 (senior citizens), and A3 (persons with comorbidities) who were scheduled to get a second Sinovac vaccine dose.
Asked whether the Manila LGU can have an appointment option so that residents and workers of the city will no longer have to fall in line early in the morning, Moreno said, "Will do."
But the Manila mayor also appealed to residents to be more patient.
"What we need is to understand each other, kaunting pasensya lang muna at unawa sa isa't isa (just be patient and understanding with each other)," he said.
'Rare instances'
Metropolitan Manila Development Authority Chairman Benhur Abalos, who presides the Metro Manila Council, appeared to downplay criticisms of Manila's vaccination campaign when asked whether Moreno would face sanctions over the alleged "super-spreader" events.
"Right now siguro, may kaunting adjustments lang siguro na gagawin dito if ever, but I would say, all local government units (LGUs) are very efficient, kasi nauubos na nila iyong in-allocate sa kanila. These are just rare instances pero dini-discuss naman iyan," he said in an interview with state-run PTV on Monday.
(There might be a few adjustments that need to be made, but I would say all LGUs are very efficient because they are able to administer all the vaccine doses allocated to them. These are just rare instances, but these are being discussed.)
The Department of Health, meanwhile, said local government units can find ways to conduct orderly vaccinations without having to resort to a walk-in system.
"Dito sa lugar namin, tinatawagan ang bawat individual if it's your schedule already (In our place, authorities call an individual if it's their schedule already). We get a text message and then we get a call. I think that is a good practice that we can do para mas organized ang pagbabakuna natin (so our vaccination is more organized)," Health Undersecretary Maria Rosario Vergeire said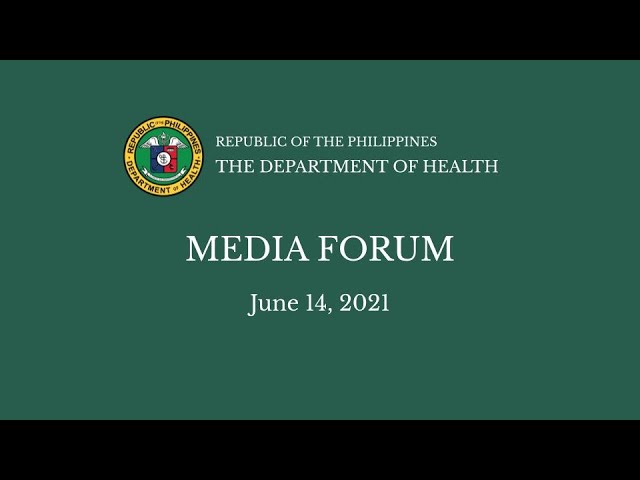 Economic frontline workers have waited over three months to be eligible for vaccination since the country's legal COVID-19 immunization drive began in March.
Before June, only select sectors were allowed to receive the COVID-19 vaccine, such as health workers, mayors and governors, senior citizens, and persons with comorbidities.
As of June 6, 1.5 million individuals in the Philippines were fully vaccinated out of 4.4 million recipients of the first COVID-19 vaccine dose. – Rappler.com
*not his real name