The bias for the Pfizer vaccine may have prompted residents to fall in line in the only site that offers it, instead of the 18 other inoculation centers, says Manila Mayor Isko Moreno
A vaccination site in Manila witnessed long lines as early as 2 am on Tuesday, May 18, as hundreds of residents wanted to get Pfizer COVID-19 vaccine jabs.
The Manila city government expanded on Tuesday the coverage of COVID-19 vaccinations using Pfizer vaccines to include senior citizens and persons with comorbidities. When the rollout of the Pfizer COVID-19 vaccine began in Manila on May 13, the doses were only available to health frontline workers.
However, only 900 doses of the Pfizer vaccine were deployed to the Manila Prince Hotel in Ermita on Tuesday, so slots were filled up quickly.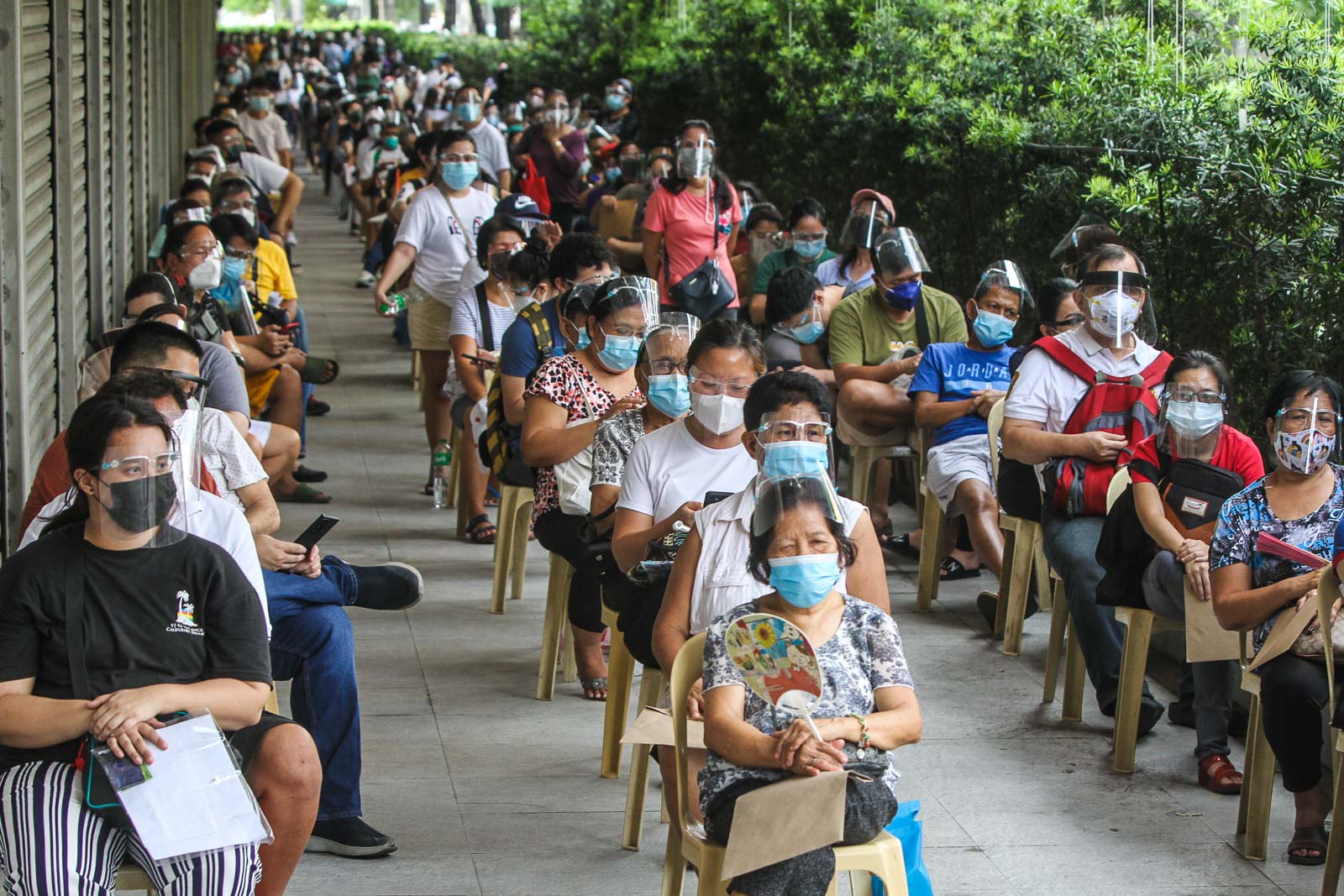 Some residents who missed the cut took to social media to pour out their disappointment, and criticized the local government unit's (LGU) move to send a text blast the night before about a "first-come, first-served" basis vaccination for people under categories A2 and A3.
Manila Mayor Isko Moreno however insisted that while they allowed walk-in vaccinations for qualified recipients, the text blast did not promise that they would be inoculated with the Pfizer COVID-19 vaccine.
The text message seen by Rappler showed the Manila LGU inviting qualified recipients to be vaccinated against COVID-19 on May 18. The message attached an online link to the list of the vaccination sites which would administer the shots not from Pfizer, but China's Sinovac.
"Iyong aming deployment ng Pfizer today sa Prince Hotel ay 900 doses lang, it was stated yesterday, this is on top of our 18 sites na simultaneous ang vaccination," Moreno said in an interview with CNN on Tuesday.
(We said on Monday that only 900 doses of the Pfizer vaccine would be deployed on Tuesday. But 18 other sites were conducting simultaneous vaccinations using other vaccine brands.)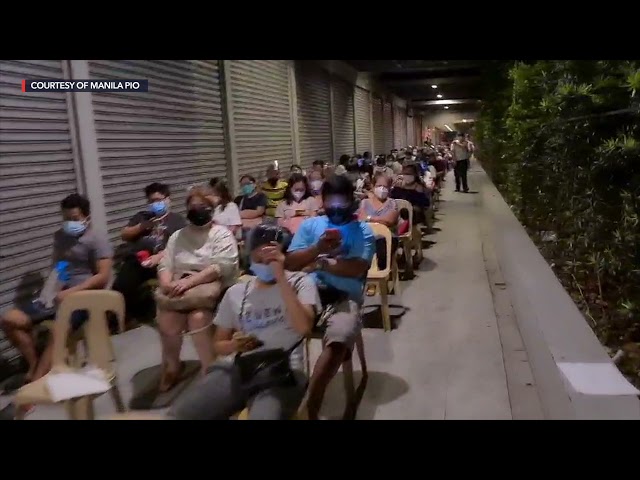 He acknowledged that some residents may have had a preference for the Pfizer vaccine, that's why they chose to fall in line outside the Manila Prince Hotel, instead of the other 18 vaccination sites in the city.
"Excited sila dahil Pfizer (They were excited because Pfizer shots were available)," Moreno observed.
The city received on May 12 an initial batch of 7,000 Pfizer COVID-19 doses from the national government, which Moreno lamented was not enough.
Moreno urged residents to wait for their turn and take into consideration the hardships of vaccinators.
"Some petty individual who cannot wait for their turn [has] to look at the sacrifices of the frontline workers," Moreno said in a mix of English and Filipino.
"We gave you several options, don't feel special about yourself," Moreno added.
The Manila public information office on Tuesday posted Facebook photos of empty vaccination sites in the city, amid the LGU's disappointment that all the crowds were outside the Manila Prince Hotel vaccination site.
The Manila LGU administered a total of 15,763 COVID-19 first and second vaccine doses on Monday, an all-time high for the city.
As of May 17, 140,680 Manila residents have received their first COVID-19 vaccine dose. Of this number, some 57,000 people have been fully vaccinated. — Rappler.com