The DOH transferred P41.8 billion to the PS-DBM without a MOA. Senators promise to scrutinize PS-DBM and ex-undersecretary Lloyd Christopher Lao further on Friday, August 27.
The tale of pandemic face shields that the national government so adamantly requires of Filipinos is unraveling in congressional investigations.
On Wednesday, August 25, senators questioned the apparently unauthorized mode that the Procurement Service of the Department of Budget and Management (PS-DBM) resorted to when it purchased face shields at the start of the pandemic in 2020.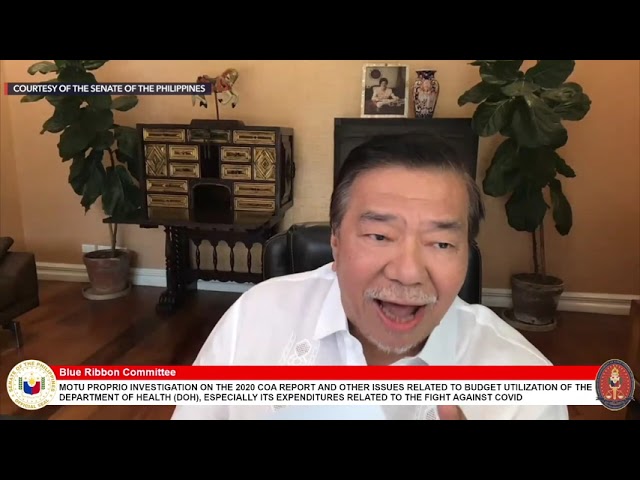 Senators Franklin Drilon and Panfilo Lacson said face shields were not considered common use supplies and equipment (CSEs), which the PS-DBM was authorized to purchase for agencies.
"Face shields are not part of the list [of CSEs], so, with or without a Memorandum of Agreement (MOA), PS-DBM was not authorized at the time to procure face shields," said Lacson during the Senate blue ribbon committee hearing on Wednesday.
Questions about the unauthorized purchases were on top of earlier audit findings that the PS-DBM bought face shields in April 2020 for P120 a piece, which senators considered "overpriced." Auditors also found that, by yearend 2020, there were 484,000 face shields sitting in PS-DBM depots.
Health experts have said face shields are unnecessary, while some lawmakers have called the national government policy requiring these anti-poor.
Both the World Health Organization and the United States Centers for Disease Control and Prevention (CDC) do not have recommendations on making wearing face shields a policy.
P41.8 billion transferred without a MOA
The Department of Health (DOH) transferred P41.8 billion to the PS-DBM to procure personal protective equipment (PPEs), including face masks and face shields. The Commission on Audit (COA) flagged this transfer because it lacked a memorandum of agreement (MOA), as required by the procurement law's internal rules on outsourcing procurement tasks.
Resigned PS-DBM undersecretary Lloyd Christopher Lao said no MOA was needed because the Government Procurement Policy Board (GPPB) issued a resolution at the start of the pandemic, declaring PPEs as CSEs.
Generally, the PS-DBM acts as a shop for government agencies for CSEs, like printers and ballpens.
"After it was declared as common supplies, then that's the time [the DOH] requested the PS-DBM to procure, because if there is no declaration that these items are common supplies, then you cannot buy it directly from us until there is a memorandum of agreement," said Lao, who appeared virtually in the Senate hearing on Wednesday under a subpoena.
Lao, who resigned from government in June, oversaw these flagged procurements.
Lacson cited GPPB resolution No. 03-2020 issued on March 8, 2020, declaring some pandemic-related items as PPEs. The list included face masks, but not face shields.
Drilon insisted during the hearing that whether the items were considered CSE or not, the fund transfer needed a MOA because that's what the procurement law required. Section 7.3.3(a) of procurement law's implementing rules and regulations (IRR) says agencies may request PS-DBM to undertake procurement for them "through the execution of a memorandum of agreement."
Drilon added that DOH was the one with the expertise to buy PPEs. He cited a former health secretary, who supposedly said the DOH could very well manage a P41-billion procurement on its own.
Even then, Drilon said, "Prudence would require that, when you move P41 billion of your budget to another agency, a memorandum or some document should be signed to cover that transfer."
Health Secretary Francisco Duque III and Lao failed to directly answer the question on the exclusion of face shields from the GPPB resolution, as other issues, like vaccines and hazard pay for health workers, overtook the hearing.
Blue ribbon committee chairman Senator Richard Gordon scheduled another hearing for Friday, August 27, starting at 1:30pm to focus on these questions.
Expensive and overstocked
The 2020 audit of the PS-DBM showed that, on April 22, 2020, the PS-DBM under Lao bought 1.317 million pieces of face shields from Philippine Blue Cross Biotech Corporation for P120 per piece.
Both the PS-DBM and trade department attributed the high prices to scarce supply at the time, although senators noted that lower prices were available in the same timeframe, and that wholesale purchases were entitled to discounts.
Auditors said that, due to a lack of clear policy, the PS-DBM had a hard time selling the expensive face shields to its client agencies. By end-2020, there were almost 485,000 pieces of face shields sitting in their depots.
Because of this, the government missed out on P60.5 million worth of revenues by yearend 2020. The same observation was made for expensive face masks.
Gordon was supposed to scrutinize these overpriced items, but the senator said the PS-DBM did not submit documents to the blue ribbon committee on time.
DBM Officer-In-Charge Tina Canda said the documents consisted of 20 thick envelopes, which she said were submitted to the Senate Wednesday morning.
"That's really nice of you, this morning, and the hearing is 10 in the morning," said Gordon. "Paano kami makakapagtanong nang matino kung hindi 'nyo ibibigay ang records 'nyo?" (How can we properly ask questions if you don't give these records?)
Part of the records requested by the Senate were documents on the private suppliers, including Philippine Blue Cross Biotech Corporations for the face shields and Pharmally Pharmaceutical Corporation for the face masks.
On Friday's hearing, Lacson said he would ask "many more questions addressed to Undersecretary Lao." Gordon said the next hearing would "be more focused on the very, very hard isues that have to be explained."
The PS-DBM website says Lao worked at the Presidential Management Staff-Office of the Special Assistant to the President, the office of Bong Go in Malacañang before he was elected to the Senate.
Senator Go has denied ties to Lao, saying they did not directly work together.
Rappler's investigation into the controversial Navy frigates deal showed that there was a letter coming from Go's office, which was signed by Lao. Lao later confirmed that letter to Rappler as well.
Lao moved on to become the chief executive officer of the Housing and Land Use Regulatory Board, before he transferred to head the PS-DBM. Lao resigned in June, quickly followed by the resignation of Budget Secretary Wendel Avisado.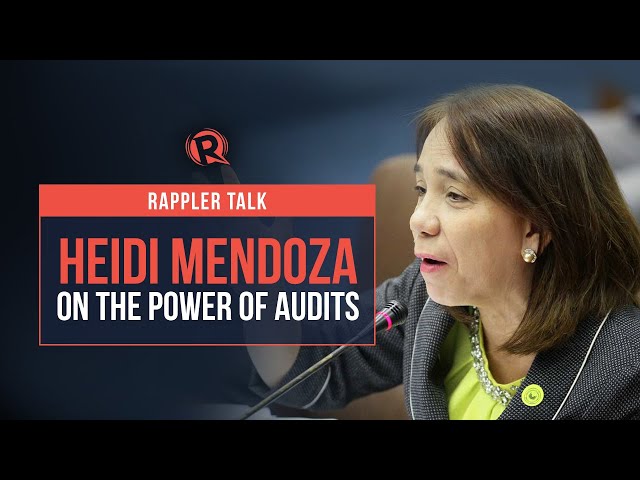 – Rappler.com