This is AI generated summarization, which may have errors. For context, always refer to the full article.
'He will long be remembered for serving his country with integrity and selfless dedication,' says United States President Joe Biden
United States President Joe Biden paid tribute to the late former Philippine president Benigno Aquino III on Friday, June 25, recalling the "selfless dedication" Aquino had when serving as the country's highest official.
In a statement from the White House, Biden shared his condolences with the Philippines over the death of Aquino, who was a "valued friend and parter to the United States."
"He will long be remembered for serving his country with integrity and selfless dedication," he said.
Biden continued: "President Aquino's steadfast commitment to advancing peace, upholding the rule of law, and driving economic growth for all Filipinos, while taking bold steps to promote the rules-based international order, leaves a remarkable legacy at home and abroad that will endure for years to come."
Aquino, the 15th president of the Philippines, passed away in his sleep on Thursday, June 24. The late president's family confirmed that Aquino died from renal disease secondary to diabetes.
Under Aquino, ties between Manila and Washington grew significantly with the signing of the Enhanced Defense Cooperation Agreement (EDCA) – one of the major bilateral agreements signed during his presidency. The EDCA is one of three key military deals the Philippines has with the US, its oldest and only treaty ally.
The agreement was signed in 2014, hours before former US President Barack Obama's arrival in the Philippines for a two-day state visit. In 2012, Aquino also held a three-day visit to the US upon the invitation of White House.
Aquino's counterpart, Obama, had likewise ushered in the US pivot to Asia, in which Washington expressed commitment to increase engagement in the Asia Pacific.
The effort was continued and expanded by the Biden administration.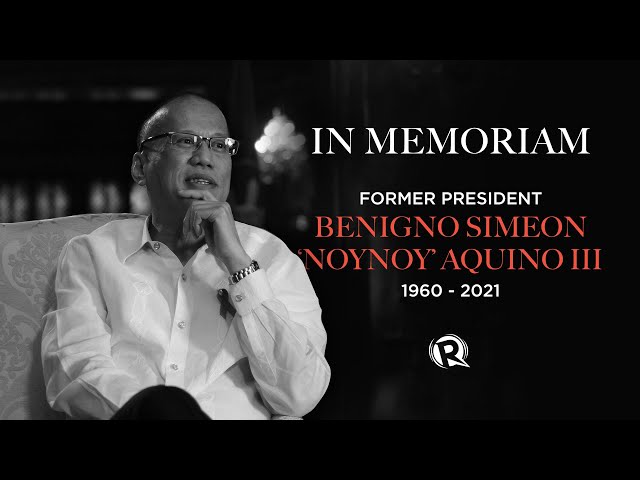 Biden recalled working with the Philippines as former vice president during the Obama administration, saying he "greatly valued" working together with Aquino.
"I extend my heartfelt sympathies to his family and to all who will mourn his absence," Biden said. – Rappler.com