Senator Panfilo Lacson does not believe former PS-DBM chief Lloyd Christopher Lao's justification for the purchase of overpriced face shields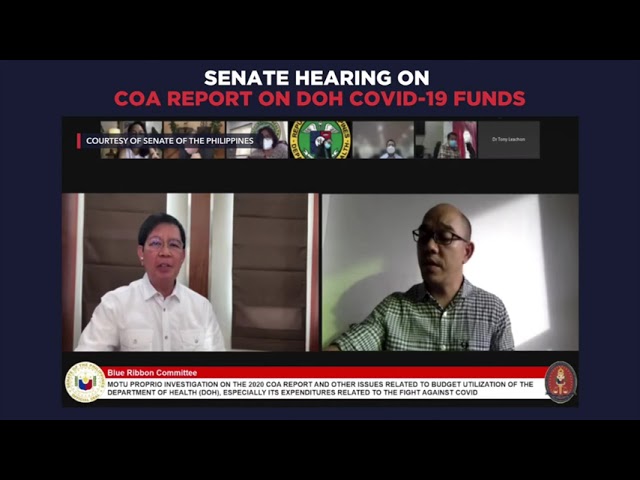 Former undersecretary Lloyd Christopher Lao of the Procurement Service of the Department of Budget and Management (PS-DBM) insisted that his office ended up buying expensive face shields in 2020 because of high demand in the global supply chain.
But Senator Panfilo Lacson did not buy this. He doubts there was a global demand for face shields when the Philippines was the only country making it mandatory for its citizens to wear them in addition to face masks.
Lao earlier admitted it was possible that his negligence led to the purchase of overpriced face masks and face shields.
State auditors found that, on April 22, 2020, the PS-DBM under Lao bought 1.317 million pieces of face shields from Philippine Blue Cross Biotech Corporation for P120 per piece. Senators have since questioned this, arguing humanitarian organization Philippine Red Cross was able to buy face shields at a much cheaper price at P15 per piece at the time.
Watch this excerpt from the Senate blue ribbon committee's hearing on PS-DBM's anomalous pandemic purchases on Friday, August 27. – Rappler.com