As the region continues to struggle with high case rates and a surge in confirmed cases of the more infectious Delta variant, local executives help each other to speed up the vaccination process
Ninety-one personnel of the Western Visayas Medical Center in Iloilo City have contracted COVID-19, hospital spokesman Richard Saltin said on Thursday, August 26.
Of those who tested positive, 25 have been admitted as mild and moderate cases, Saltin said in an interview with Aksyon Radyo Iloilo. All infected workers, including doctors, nurses and technicians, were fully vaccinated, he said. Most of them have duties in COVID-19 wards.
Despite so many workers falling sick, Saltin said they have enough staff and have placed these on three shifts to ensure patients continued to receive proper care. The hospital currently has 291 beds dedicated to COVID-19 patients. Salting said a new building would soon be outfitted with cubicles to decongest the hospital's emergency center.
Saltin said poor ventilation in some parts of the hospital, and patients in non-COVID wards later turned out to be positive contributed to the problem.
The hospital outbreak came as the  Department of Health Western Visayas (Region) released on August 25 data showing a total of 100,054 COVID-19 cases since March 2020.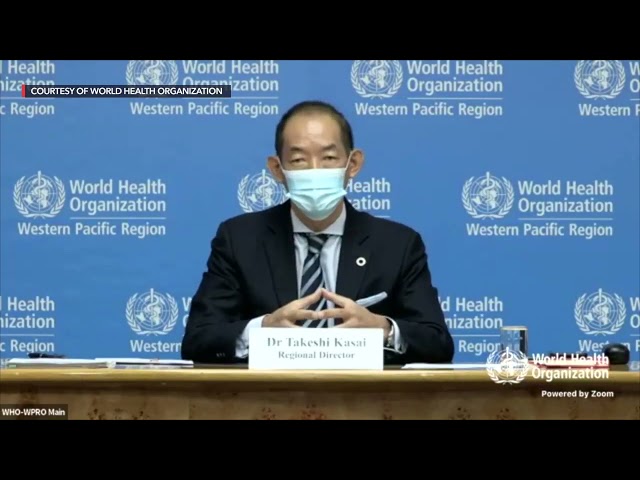 On August 26, active cases or patients now sick in the region were at 11,375 with Iloilo province having the biggest share, at 4,259. The province reported 367 new cases; the city had 107.
As the region continued to struggle with high case rates and a surge in confirmed cases of the more infectious Delta variant, local executives moved to help each other ease their hospital utilization rates and speed up the vaccination process.
Iloilo City Mayor Jerry Treñas opened five vaccination sites on August 24 for anyone who wanted a COVID-19 jab, including non-residents and those who did not have tickets.
Iloilo province Governor Arthur Defensor Jr. said Treñas was allowing as many persons in the  A4 or essential worker category to get vaccinated.
"Sixty percent of the workforce in the city comes from the province," Defensor said in a press briefing on Thursday, August 26. Since workers were the most mobile sector they also faced grave risks of infection, he added.
The Iloilo governor said an incoming shipment of Astrazeneca, which his local government purchased, will also be given to the province's A4 population.
Treñas has also added new mass vaccination sites to give individuals easier access. He has sent teams to barangays to educate people on the safety of vaccines and the benefits of getting jabbed.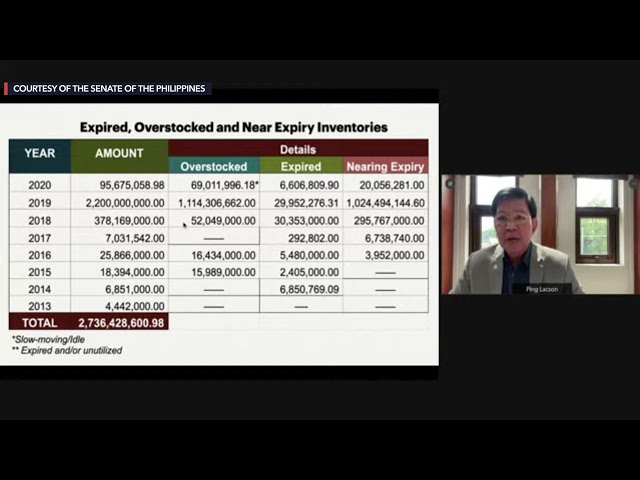 Helping each other
In Iloilo City, it was not just the workforce that came from surrounding provinces. Majority or around 70% of hospital admissions were non-residents.
Treñas said the city was now helping Guimaras, a small island-province across Iloilo on the Panay Gulf, to upgrade its few hospitals to level-2 capacity. This would allow the island to treat serious cases, except for the most critical.
"We are preparing for a surge due to local transmission of the Delta variant," the Iloilo mayor said in his daily update. "We are opening more beds and requesting more personnel and medicine from the national government," he added.
Defensor, meanwhile, pledged to increase the province's contribution to the DOH-managed tertiary hospitals in the metro center.
Contracts of 32 hired nurses and nursing attendants deployed to the city have been extended until the end of the year. The province would also add 30 more nurses for Iloilo City, including those who could beef up the staff of beleaguered private hospitals.
"If we can find doctors, we will hire them, too," the governor said.
Improving referral system, increasing beds
Defensor said he sees little chance of a lowered quarantine level for the province, which is currently under Modified Enhanced Community Quarantine (MECQ)..
"At best, our numbers are flat," he said. "It's not good." While the governor has the power to bring select communities and towns under ECQ, the highest level of lockdown, he said the new curbs on mobility, including strict barangay quarantine, already reflect "heightened MECQ."
"Can we elevate from this? Yes, you can put a municipality under ECQ if 25% of barangays have clusters, but none have reached this level yet," he said.
Defensor said the provincial sports complex has been transformed into a temporary 160-bed  hospital to decongest the city's tertiary facilities.
Of the province's 493 cases requiring hospital admission, 214 were in the district facilities and the provincial hospital. The rest were in Iloilo city's bigger hospitals.
"Not everyone needs to be there," Defensor stressed. "We have asked hospitals in the province to increase COVID-19 bed capacity from 50% to 70%. We have also started a deliberate and systematic step down and step up of cases."
This would entail bringing some patients from city hospitals to the province's new facility. An improved referral system, he added, would ensure that those from the districts were brought here first if they were not critical cases. – Rappler.com