This is AI generated summarization, which may have errors. For context, always refer to the full article.
'It's a coming-out party to show the existence of a strong combination,' says former lawmaker Rolando Andaya Jr., who is pushing for a Sara Duterte-Gibo Teodoro tandem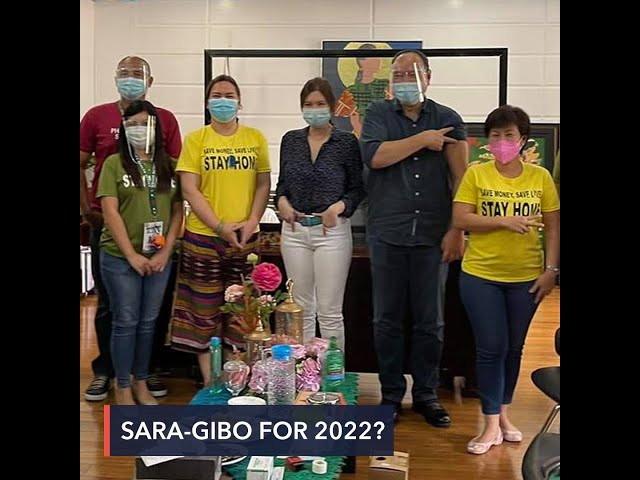 In less than a week, Davao City Mayor Sara Duterte has met with two politicians speculated to be eyeing an electoral bid in 2022.
On Thursday, June 3, the presidential daughter saw former presidential candidate and former defense secretary Gilbert Teodoro Jr. in Davao City, according to photos posted by former Camarines Sur congressman Rolando Andaya Jr. on Facebook.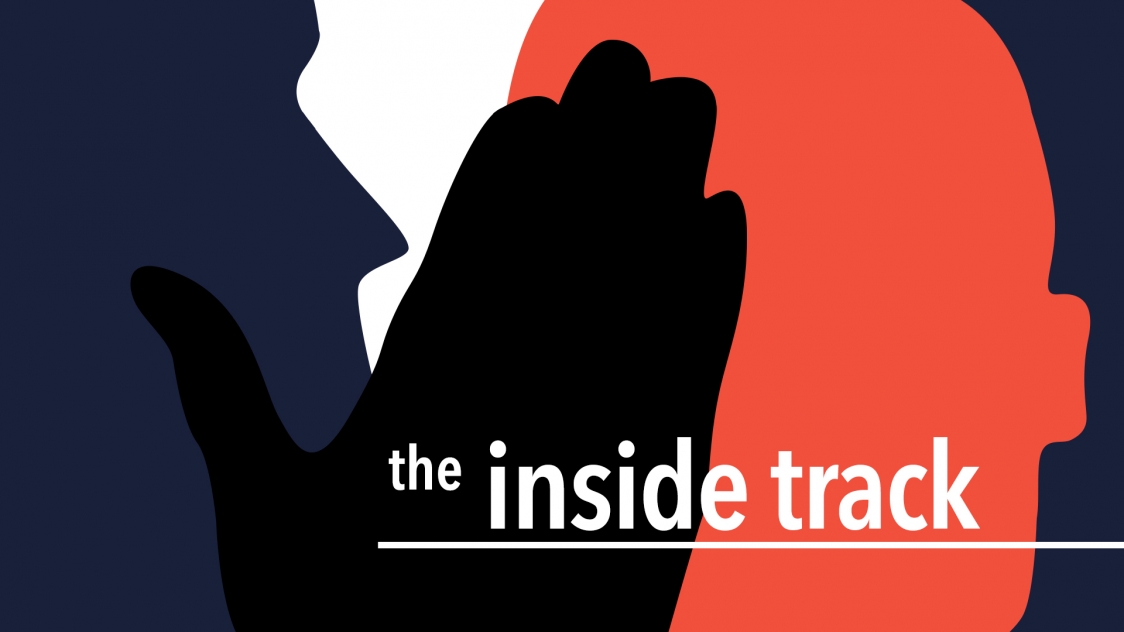 Andaya was in Teodoro's entourage, together with Teodoro's wife, former Tarlac congresswoman Monica "Nikki" Prieto-Teodoro. They arrived in Davao City via a private plane.
The interaction lasted three hours and the group had three meals together, Andaya told Rappler.
The group brought the presidential daughter a fiddle-leaf fig tree, a popular indoor plant.
"We brought her a fiddle tree. Certified plantita si Sara, so she prefers live plants," said the former lawmaker.
Andaya is openly pushing for Sara to run for president with Teodoro as her running mate.
He said "elections were discussed," but both Duterte and Teodoro "wanted to hit the ground running now." By this, Andaya meant that the two wanted to work on pressing national issues, specifically the COVID-19 pandemic, regardless of 2022 plans.
"They both agreed to take on the issue of COVID-19 because of the rising cases in Mindanao. No convention, no party politics, no backers, jut the two of them working together," said Andaya.
He then described the meeting in Davao City as as a "coming-out party to show the existence of a strong combination."
But he also said it came with "no strings attached."
"He (Teodoro) came in bearing the gift of sincerity and non-partisan politics," Andaya told Rappler.
In a Facebook post, Andaya said that, during their meeting, Duterte offered Teodoro a COVID-19 vaccine to be administered by the city's health office since some slots had opened up that day.
"Inday Sara challenged Gibo to get vaccinated and join her advocacy. Challenge met," wrote Andaya, along with a photo showing Teodoro gesturing towards his arm, presumably where the jab was administered.
Two politicians in a week
The meeting with Teodoro took place only five days after Duterte had lunch with former senator and defeated 2016 vice presidential candidate Ferdinand "Bongbong" Marcos Jr. and his sister, Senator Imee Marcos.
The two meetings took place within days of the mayor's birthday, on Monday, May 31. They were reminiscent of how Marcos and Taguig-Pateros Representative Alan Peter Cayetano visited then-Davao City mayor Rodrigo Duterte one after another to discuss forming a tandem for the 2016 elections.
But whereas Duterte openly confirmed the Marcos meeting, with her staff even posting photos of it on Facebook, the mayor appears not as keen to talk about the meeting with Teodoro.
Asked to confirm if she met with Teododo, Mayor Duterte told Rappler, "No comment."
Around the same time these politicians called on the presidential daughter, President Rodrigo Duterte's national political party, PDP-Laban, formalized their call urging the chief executive to run for vice president.
PDP-Laban acting secretary-general Melvin Matibag later told Rappler that the party was open to supporting Sara for president, should the father Duterte choose her as his running mate.
"Even if she is not yet part of the party, 'yung mga principles na ginagawa niya and the way she governs [are] not detached. Hindi siya malayo mula sa mga prinsipyo ng PDP-Laban (her principles and the way she governs are not detached. Her principles are not far from the principles of PDP-Laban)," he said.
What about Gibo?
An alliance between the Dutertes and Teodoro is not far-fetched. The President himself twice asked Teodoro to be his defense secretary, offers Teodoro declined.
Duterte has openly expressed admiration for Teodoro, calling him "talented," "brilliant," and someone who "carries himself very well."
Teodoro ran for president in 2010 but lost. Before that, he served as Tarlac congressman and as the defense chief of the Arroyo administration. – Rappler.com