This is AI generated summarization, which may have errors. For context, always refer to the full article.
From the 'illegal' releases under the Interim Reimbursement Mechanism to overpayments in case rate packages, here's a rundown of the alleged corrupt practices in PhilHealth
The Senate and the House of Representatives have held marathon investigative hearings on alleged rampant corruption in the Philippine Health Insurance Corporation (PhilHealth), and there appears to be no end to the anomalies uncovered during these sessions.
Part of what makes it difficult to spot the irregularities is the complexity of PhilHealth itself: 6,000 employees in 130 offices nationwide transacting 35,000 claims every day with 8,500 hospitals and 40,000 healthcare professionals, according to Ricardo Morales, the embattled PhilHealth president and CEO who resigned on August 26.
Morales never denied there is fraud going on in PhilHealth. Citing a 2019 study, he said the government-owned corporation loses an average of 7.5% of its funds to fraud every year. In 2019, that 7.5% was equivalent to P10 billion.
Fraud is inherent to any national health system, even in developed countries, Morales said. Unscrupulous benefit claimants are bound to try to get more than their rightful share. In the case of the Philippines, they would be hospitals and clinics who cover the cost of PhilHealth members' consultations and treatments in advance, and only reimburse them after their services had been rendered.
What Morales and other PhilHealth executives are accused of, and which they deny, is that the fraud goes all the way up the system – that some, if not all, of them are complicit in schemes that bleed the state insurer beyond that 7.5% "over-the-counter" fraud.
Here is a quick rundown of the allegations unearthed from the congressional investigations.
Interim Reimbursement Mechanism
One of the biggest anomalies lawmakers spotted were fund releases under PhilHealth's Interim Reimbursement Mechanism (IRM).
As of June 9, PhilHealth had released more than P14 billion under the IRM to different hospitals and clinics all over the country – when it should have taken effect only on June 11. In short, that P14 billion was paid out illegally.
What is the IRM? It is a system of giving hospitals and clinics cash to use during "fortuitous events" – say, a pandemic – because PhilHealth owes them huge sums in perennially delayed reimbursements.
Because PhilHealth is incapable of promptly computing exactly how much it owes each hospital and clinic – with disputes and fraudulent claims to sort out – it decided it would approximate 3 months' worth of average claims of these hospitals and clinics and give it to them in advance. Hence, "interim reimbursements" are provided to tide them over the crisis while PhilHealth tarries with back payments owed them.
The problem with the IRM is two-pronged. On the one hand, lawmakers asked whether it is legal because it is actually a system of cash advances, not reimbursements, and therefore should have been subject to stricter controls – such as constant audits and prompt liquidation.
On the other hand, supposing it is legal, the lawmakers found gross inequities in how PhilHealth selected which hospitals and clinics received IRM funds, and how much.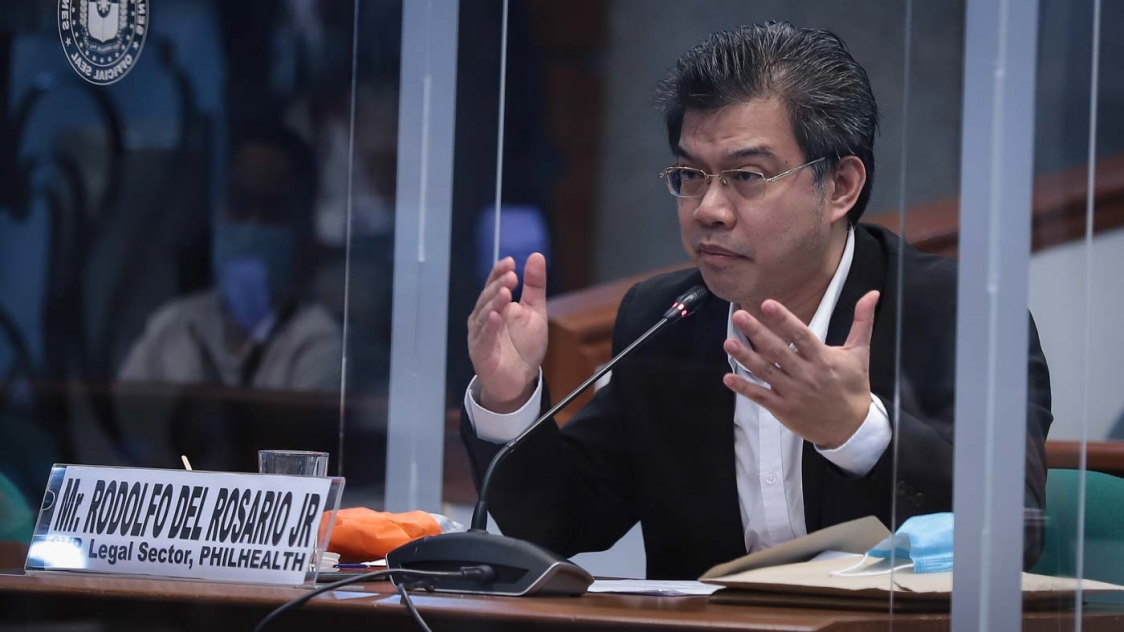 Case in point: dialysis and maternity clinics. These do not cater to COVID-19 patients, and yet many such clinics were the earliest recipients of IRM cash. Meanwhile, a number of COVID-19 referral hospitals waited months to receive their IRM allotment. Lawmakers said this defeated the purpose of the IRM.
It also led lawmakers to suspect malfeasance among the PhilHealth executives who authorized the IRM payments, including Morales.
Why would some hospitals or clinics receive millions in IRM funds ahead of others? Senators said they could sniff "politicking" and "favoritism" in the scheme.
In defense, Morales said it was a matter of the hospitals' and clinics' efficiency, or which ones submitted the complete IRM application requirements first.
The senators quickly debunked this – some hospitals that submitted complete requirements in April were still waiting for their IRM allotments in August.
PhilHealth senior vice president for the legal sector Rodolfo del Rosario Jr – who has since resigned from his post – admitted in a House hearing that the IRM releases from March to early June were "illegal."
Why? The PhilHealth circular that authorized the use of the IRM for the COVID-19 pandemic took effect only on July 11, 2020, yet the agency started its disbursements as early as March.
IRM withholding tax
Because the IRM is essentially an advance payment system, PhilHealth should have withheld the tax from the money it paid the hospitals and clinics.
However, PhilHealth fund management sector senior vice president Renato Limsiaco Jr failed to do this. At the Senate probe, he first claimed he did not know the IRM payments were subject to withholding tax. But when the senators did not buy this alibi, Limsiaco said he knew about it after all, but that he left it to the hospitals and clinics to return the withholding tax to PhilHealth.
In the meantime, Limsiaco said he dipped into PhilHealth's corporate operating budget to cover the hospitals' and clinics' tax obligation. This, according to Senator Panfilo Lacson, is a violation of the Internal Revenue Code.
Proposed information technology budget
Another major anomaly identified during the Senate investigation was the alleged bloating of PhilHealth's proposed information technology (IT) budget for 2020.
Alejandro Cabading, a member of PhilHealth's board of directors, told the Senate that items on the IT department's proposed P2.1-billion budget had amounts significantly larger than what was recommended by the Department of Information and Communications Technology (DICT).
In total, Cabading said the proposed IT budget was P734 million more than what it should have been, based on the DICT's recommended information systems strategic plan for the state insurer.
Some items on the proposed budget were decidedly vague and redundant, such as two entries for "laptops," one worth P115 million and another, P4 million. The entries did not specify the number of laptops to be procured.
Procurement of IT network switches
In January 2020, the Commission on Audit (COA) flagged a 2019 PhilHealth proposal to procure 15 Cisco network switches because it had 24 brand new units of the same item that were unused and still in their boxes. The COA said buying 15 more network switches would be "disadvantageous to the government."
Following a lead from Etrobal Laborte, Morales' head executive assistant who resigned in July, the Senate scrutinized the procurement proposal for the 15 network switches and found it to be "grossly overpriced," as Senator Panfilo Lacson put it.
The proposal pegged each network switch at P348,000, when a newer model was available in the market for only about P62,000 apiece, according to Laborte's research.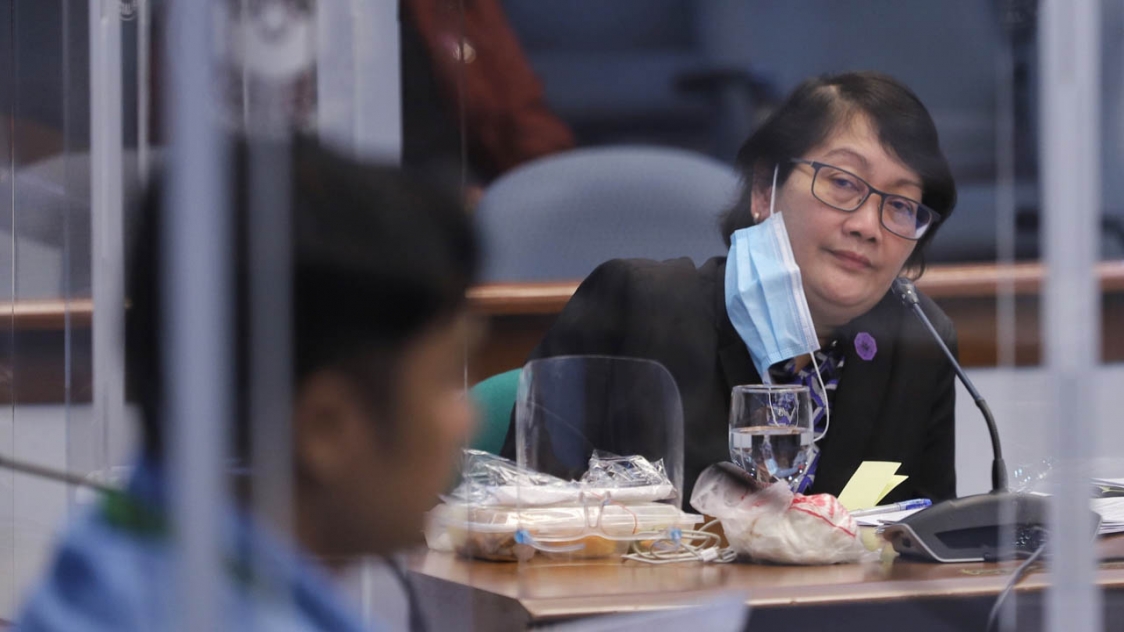 At the Senate hearing on August 18, PhilHealth senior vice president and IT chief Jovita Aragona, and senior IT officer Calixto Gabuya Jr admitted they did not "tell the whole truth" when they were first questioned about the network switches.
Although the COA red flag put the procurement plan on hold, Lacson and other senators slammed Morales, Aragona, and other PhilHealth executives for not sounding the alarm when their attention was called to it.
'Manipulated' financial statements
Cabading told the Senate panel that he had a difficult time asking PhilHealth executives to discuss the corporation's financial statements during board meetings.
Upon scrutiny, Cabading said he found that several financial statements were "doctored" to cover up inconsistencies and losses that would have been difficult, if not impossible, to explain to the board.
Lacson said this is a major telltale sign that PhilHealth was being robbed of money big time, and that it involved the complicity of at least some of its top executives.
Dennis Adre, PhilHealth's longtime Davao regional vice president, alleged that the "window-dressing" of the state insurer's financial statements began in 2004, when Health Secretary Francisco Duque III, then PhilHealth president, distributed 5 million health cards for which PhilHealth was never paid.
Adre said the health cards were used to bolster Gloria Macapagal Arroyo's bid for a second presidential term in the May 2004 elections.
Duque denied these allegations.
Overpayments in all case rate system
PhilHealth's all case rate system has become notorious after congressional lawmakers uncovered the state health insurer had overpaid hospitals by as much as P102 billion from 2013 to 2018.
The case rate is a fixed amount which PhilHealth will reimburse for a specific illness, including payments for healthcare professionals and use of medical facilities. PhilHealth began implementing case rate packages in 2011, during the presidency of Benigno "Noynoy" Aquino III.
Before this, PhilHealth had a fee-for-service or pay-per-service system, wherein medical facilities were paid based on the specific service given to a patient. 
In this scheme, PhilHealth members were charged for every service and item used in their treatment. Besides the tedious process of itemizing every member's benefit claim under this scheme, doctors and hospitals could easily pad each item – or add more items – to increase the amount they reimbursed from PhilHealth. 
The all case rate system is supposedly based on the average costs of treatment for every common illness. With it, the government hoped to prevent fraudsters from bloating reimbursements of services given to PhilHealth members.
Thus, for COVID-19 patients, for example, PhilHealth has 4 different case rates. Mild cases get a fixed amount of P43,997, moderate cases get P143,267, severe cases receive P333,519, and COVID-19 patients in critical condition receive P786,384 in insurance claims.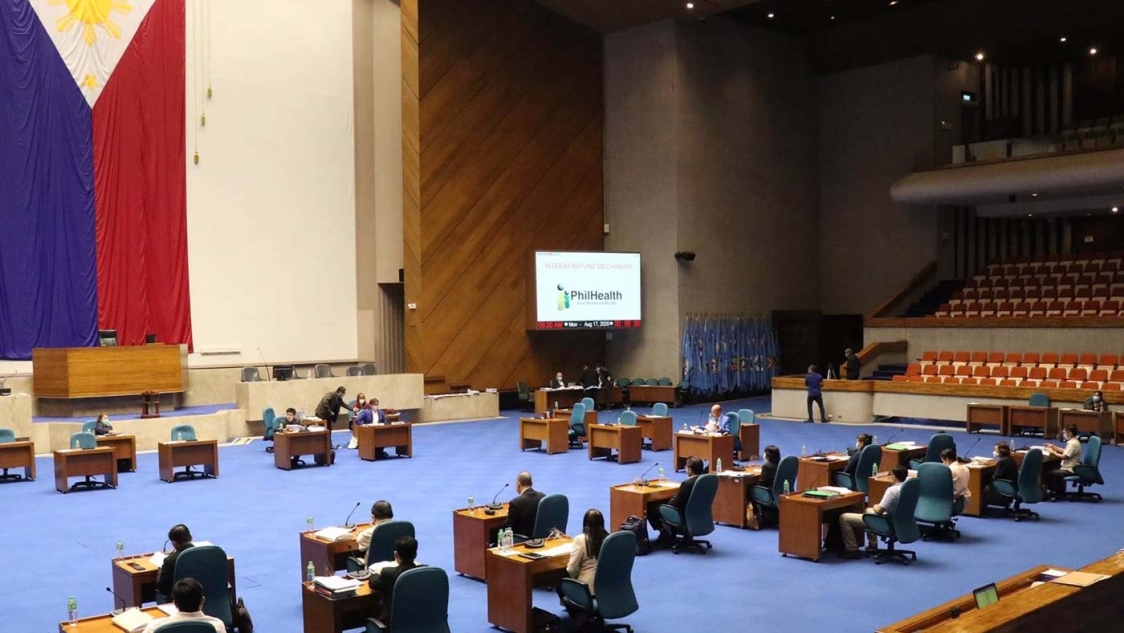 Lawmakers believe the case rate packages are the root cause of corruption in PhilHealth, as it forces the agency to pay a specific amount, even if the patient's medical expenses are much lower than that.
In one House hearing, lawyer-turned-Ang Magsasaka-Representative Argel Cabatbat bared the modus of South Cotabato-based neurologist Dr Mark Dennis Menguita, who would allegedly "recruit" PhilHealth members into his wellness program, then misdiagnose them as having severe illnesses just so he could get bigger insurance claims. 
Cavite 7th District Representative Jesus Crispin Remulla calls the case rate packages an "unjust enrichment" scheme for hospitals, while Marikina City 2nd District Representative Stella Quimbo said the system provides "incentives" for hospitals to commit fraud.
Additional burden on OFWs
Even overseas Filipino workers (OFWs) are not safe from the anomalies hounding PhilHealth.
Susan Ople, head of the Blas F. Ople Policy Center, told lawmakers that PhilHealth had added requirements for OFWs in the implementing rules and regulations (IRR) even if these were not stipulated in the text of the Universal Health Care law or Republic Act No. 11223.
The IRR requires OFWs to first pay for their PhilHealth contributions before they can get their Overseas Employment Certificate, which serves as proof that a migrant worker is documented.
PhilHealth later issued a controversial order in April mandating that the contributions of OFWs with monthly salaries between P10,000 and P60,000 will now be 3% of their salaries, higher than the 2.75% rate in 2019.
OFWs raged over this circular, calling it "unfair" and "inhumane" since many of them were already losing income or, worse, losing their jobs entirely, because of the COVID-19 pandemic.
This prompted President Rodrigo Duterte to order PhilHealth to make OFW contributions voluntary, forcing PhilHealth to temporarily suspend collections for "direct members" in May.
'Mafia'
All these irregularities point to the existence of a "mafia" within PhilHealth, lawmakers said. Such high-stakes fraud and manipulation could not have been pulled off without the complicity of some officials in high places.
Thorrsson Montes Keith, who resigned as PhilHealth anti-fraud legal officer in late July, alleged that members of PhilHealth's executive committee "misspent or pocketed" P15 billion.
Keith said these officers comprise a "syndicate or mafia" that perpetuates illegal operations in the state insurer.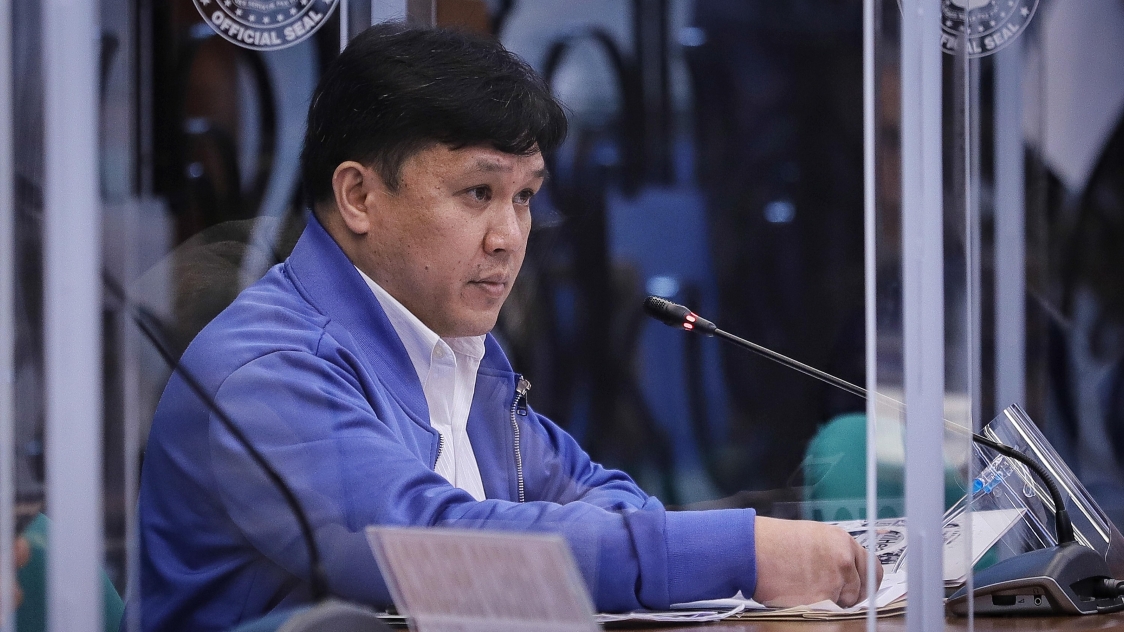 So who are the members of that so-called mafia? Cabading named 4 officials from the PhilHealth executive committee:
Rodolfo del Rosario, senior vice president of the legal sector (now resigned)
Dennis Mas, senior vice president of the management services sector
Renato Limsiaco, senior vice president of the fund management sector
Jonathan Mangaoang, PhilHealth Board of Directors corporate secretary
However, Senator Richard Gordon named a different set of people as part of that "mafia," based on a Senate probe he led in August 2019. They are members of PhilHealth's so-called Mindanao Group:
Paolo Johann Perez, Region 4-A vice president
Valerie Hollero, Region 6 vice president
Dennis Adre, Region 12 vice president, now on floating status
William Chavez, Region 7 vice president, now on floating status
Khaliquzzman Macabato, Bangsamoro regional vice president
Miriam Grace Pamonag, Region 12 vice president
Masiding Alonto, Region 9 vice president
Jelbert Galicto, CARAGA legal officer
The officers on Gordon's list were actually the whistleblowers during the August 2019 probe. In the August 2020 probe, however, some members of the executive committee alleged that the 2019 whistleblowers were the mafia. But Cabading and Keith rebuffed them, saying the Mindanao Group were "the good guys" who were "crusaders" against corruption in PhilHealth.
With conflicting allegations of who are in the PhilHealth mafia, Gordon said "they are all one mafia."
Lacson said he is inclined to believe the testimonies of Cabading, Keith, and Laborte, as well as those of the Mindanao Group – that some members of the executive committee are guilty of higher crimes.
The Senate is expected to release its committee report and recommendations from its probe after Monday, August 31. Senator Panfilo Lacson said the report will include a list of people who should be held accountable for the anomalies, and will identify possible cases against them.
The House, for its part, is set to hold another hearing on Wednesday, September 2. – Rappler.com