This week of September 27, 2021, we're watching whether a new lockdown system will be implemented for the rest of the country, and whether crucial decisions are made regarding the Philippines' vaccine supply
COVID-19 indicators that health officials are closely monitoring show that the situation of the epidemic in the Philippines may be easing after months of a steep increase in infections. Still, health systems continue to struggle and several areas still report spikes in infections.
Here's what we're watching this week of September 27, 2021:
New rules coming soon?
Pandemic officials are expected to decide this week if a system of smaller localized lockdowns will replace wider lockdowns that cover cities or provinces. A pilot run of the new system in Metro Manila will end on Thursday, September 30.
A few points on what the government's coronavirus task force will possibly discuss:
With three days of implementation left for the pilot run, Metropolitan Manila Development Authority Chairman Benhur Abalos says COVID-19 numbers in the capital region and feedback from businesses are "great."
Defense Secretary and National Task Force Chairman Delfin Lorenzana says contact tracing supposedly improved in the recent week, with a total of 29,250 suspect and probable cases traced and isolated in 24 hours against the 26,245 in the previous week.
Presidential Adviser Joey Concepcion says the business community hopes Metro Manila can be placed under Alert Level 3 (it's currently on Alert Level 4) by the fourth quarter – so, in a few weeks' time.
The Department of Health has yet to give an assessment of the pilot launch, but an official says that, while there are some signs of improvement in case numbers, large portions of the population are still affected. Health officials are hesitant to announce if cases are truly decreasing since it's noticed that laboratory testing output has decreased by 10% in Metro Manila.
One major voice missing: health workers. The sector early on told the government that if it was going to implement a new system, it had to fix the way data was being gathered by the health department. The DOH's system fails to reflect the reality in health facilities, they say. That hasn't changed, and intensive care units are still packed.
A question to ask: Has a week-long pilot implementation given sufficient basis and generated sound data to make a decision on a new quarantine system?
Vaccine supply
Entering the fourth and last quarter of 2021, targets for vaccination continue to grow, but actual doses have yet to catch up.
The latest target government officials want to see: the start of adolescent vaccinations and opening the vaccine drive to the rest of the adult population in October.
It's still a big if. Officials wanted to see at least 9 million doses arrive per week, but that figure was only reached last week with 9.5 million doses shipped to the Philippines.
Government officials have thrown around a lot of vaccine targets: "population protection" of Metro Manila, a "better" Christmas, herd immunity or 70% of the population covered by the end of 2021. A big part is dependent on supply, but experts Rappler spoke to talked about the limits of chasing "magical percentages" and what else leaders should focus on here.
One target the Philippines is on track to reach: the World Health Organization's call to ensure 40% of the population is covered by the end of the year.
Masks work
Masking up can save lives. This was the conclusion of a randomized controlled trial – considered the "gold standard" of research design – conducted with 340,000 adults in 600 villages in Bangladesh. The study is still being peer-reviewed, but it looked at the impact of voluntary mask wearing on COVID-19 cases.
Researchers who conducted the study wrote in the New York Times that, while mask wearing may seem like "common sense" at this point in the pandemic, studies on masking brought up important questions on the health measure. In particular, did masking lead to a decrease in cases or was it "because people in places with mask mandates would have become more careful even without them?"

What they found: "The bottom line is masks work, and higher quality masks most likely work better at preventing COVID-19. If you have the ability to choose between a cloth and a surgical mask, go with surgical. But the best mask is one that a person will actually wear and wear correctly."

And in places where masks may not be mandated, even just handing out masks and asking people to wear them can be "remarkably effective."

It reminds us of something Dr. Antonio Dans, a key expert behind the Universal Health Care Law and convener of the Health Professionals Alliance Against COVID-19 told us about compliance with public health measures versus threats of arrests and jail time: "Talino, hindi takot ang kailangan (We need to inform people, not scare them.)"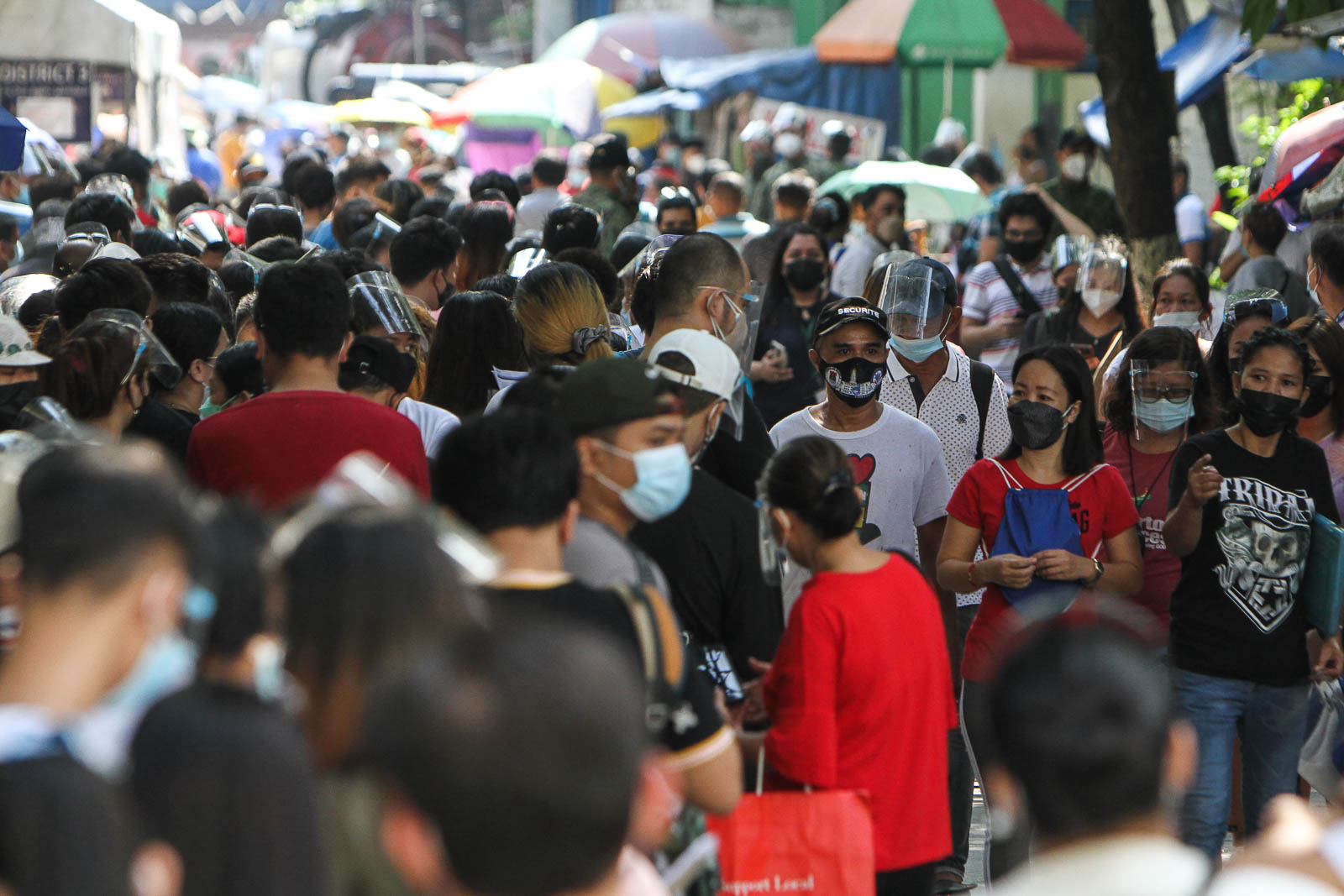 Don't miss this: Congress isn't done probing into the Procurement Service of the Department of Budget and Management and Department of Health's purchase of pandemic supplies from Pharmally Pharmaceutical Corporation.
While the House of Representatives's probe is a soundboard defending the Duterte government, the Senate has uncovered seemingly endless discoveries of just how questionable these transaction were.
Rappler's put together everything you need to know in following the Pharmally scandal in this story page: LIVE UPDATES: Senate, House hearings on pandemic deals and Pharmally. – Rappler.com