The Philippines beat Pakistan, 3-1, to retain the Peace Cup title.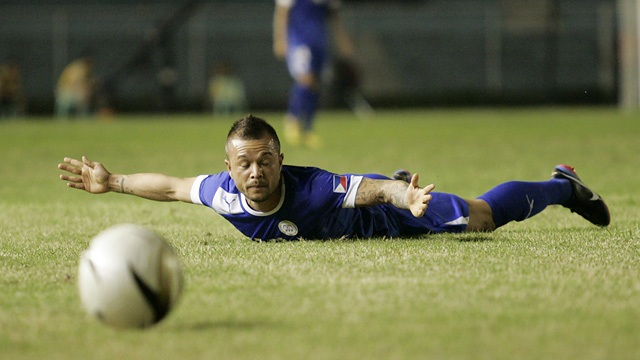 MANILA, Philippines — Back-to-back champions.
The Philippine Azkals successfully defended their Peace Cup title after beating Pakistan, 3-1, in the last match of the 3-nation meet on Tuesday night, October 15 at the Panaad Stadium in Bacolod City.
The Azkals fell behind early, but recovered just in time to dominate the Pakistanis in the second half to retain the championship in front of thousands of boisterous fans at the venue.
Kaleem Ullah opened scoring in the 18th minute, but Patrick Reichelt responded with a goal of his own in the 33rd minute to knot the count at 1-all at the break.
The Philippines came out the more aggressive team in the second half, and after numerous chances, finally scored the go-ahead goal by Chris Greatwich that put the Azkals closer to the title. 
Stephan Schrock, who delivered the assist on the Reichelt goal, delivered the final nail on the coffin with a courageous attack in the 88th minute that set Panaad rocking.
With the win, the Azkals finished tied with Pakistan and Chinese Taipei with a 1-1 card, but emerged on top due to higher goal difference. – Rappler.com