REBEL combines the best of fitness, food, and wellness content in one app for free as it aims to make healthier living accessible for Filipinos nationwide
Never figured out how to start your fitness journey?
REBEL, which was founded by Erwan Heussaff, Nico Bolzico, and Gilles Hage, gathers the best trainers, nutritionists, and health experts in the Philippines into one digital platform to help Filipinos get into the health and wellness community.
These leaders in the fitness community provide a diverse selection of workouts, recipes, and wellness programs in a single app, becoming the ideal companion for everyone on their road to a healthier lifestyle.
In a country where health is seen as a premium product, REBEL aims to remove that stereotype by offering its content for free, giving everyone a glimpse of a healthy lifestyle without burning a hole in the pocket.
"Eating healthy is expensive and time consuming. Working out requires a gym membership and a personal trainer. Meditation? No one has time for that.
"I am sure you're reading this now and a couple of the excuses that you have told yourself over the years, which have inhibited you to start your own journey, are popping up," said Heussaff.
"We created an App called REBEL that hopefully puts everything you need in one place, from workouts and recipes to working on your mind."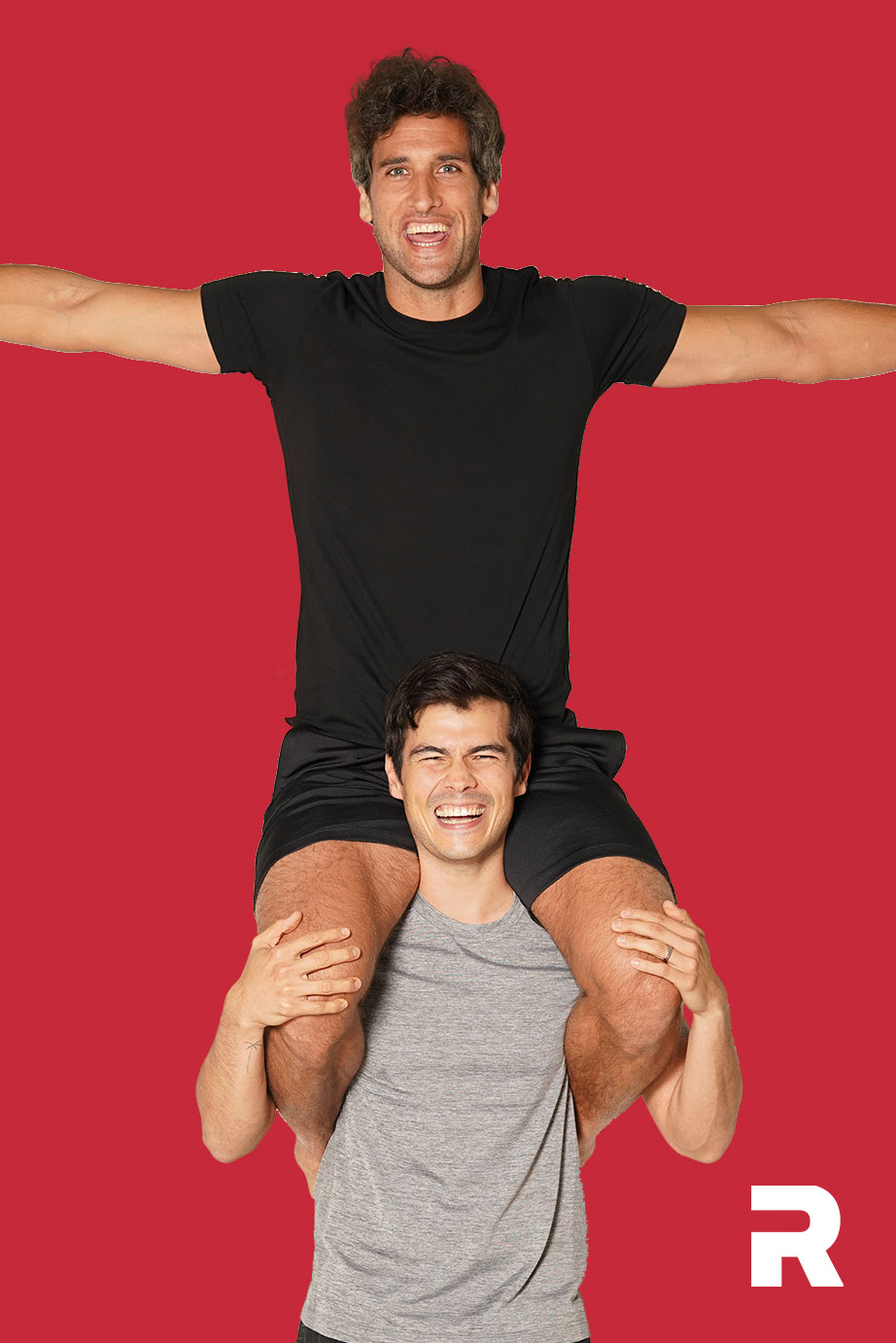 REBEL focuses on 3 aspects of health and wellness:
Sweat
REBEL provides over 500 workout videos from different sporting disciplines – yoga, muscle toning, dance, martial arts to bodyweight, and HIIT.
It's perfect for users who just want to explore what type of workouts are out there and find what they enjoy the most.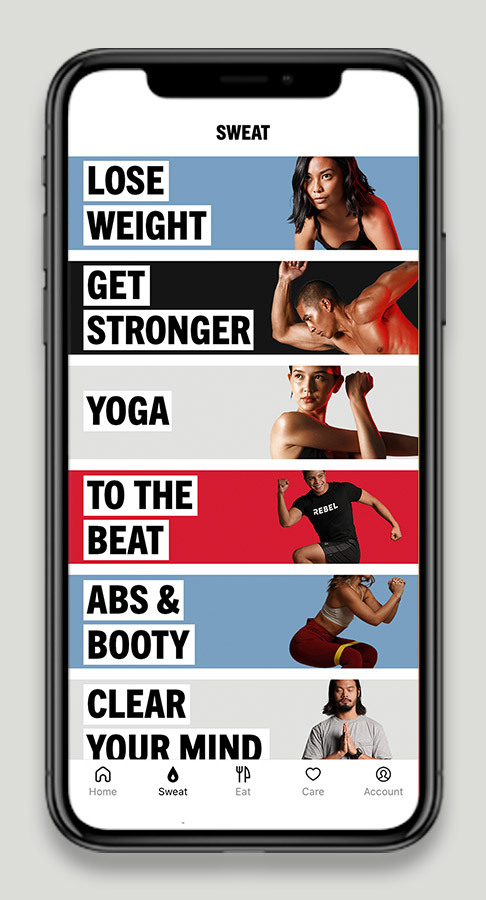 The app also acts as a personal trainer with long-term 7 to 30-day programs tailored to fitness goals such as weight loss, muscle gain, and getting lean.
REBEL makes sure that its users won't get bored as it uploads new videos to continue expanding its library and stay up to date with the trends of the fitness industry.
Eat
Health starts in the kitchen.
With this mindset, REBEL continuously creates recipes that are nutritious, convenient, and local.
Users can easily find the local ingredients used in the markets and the recipes are tailored to the Filipino taste buds.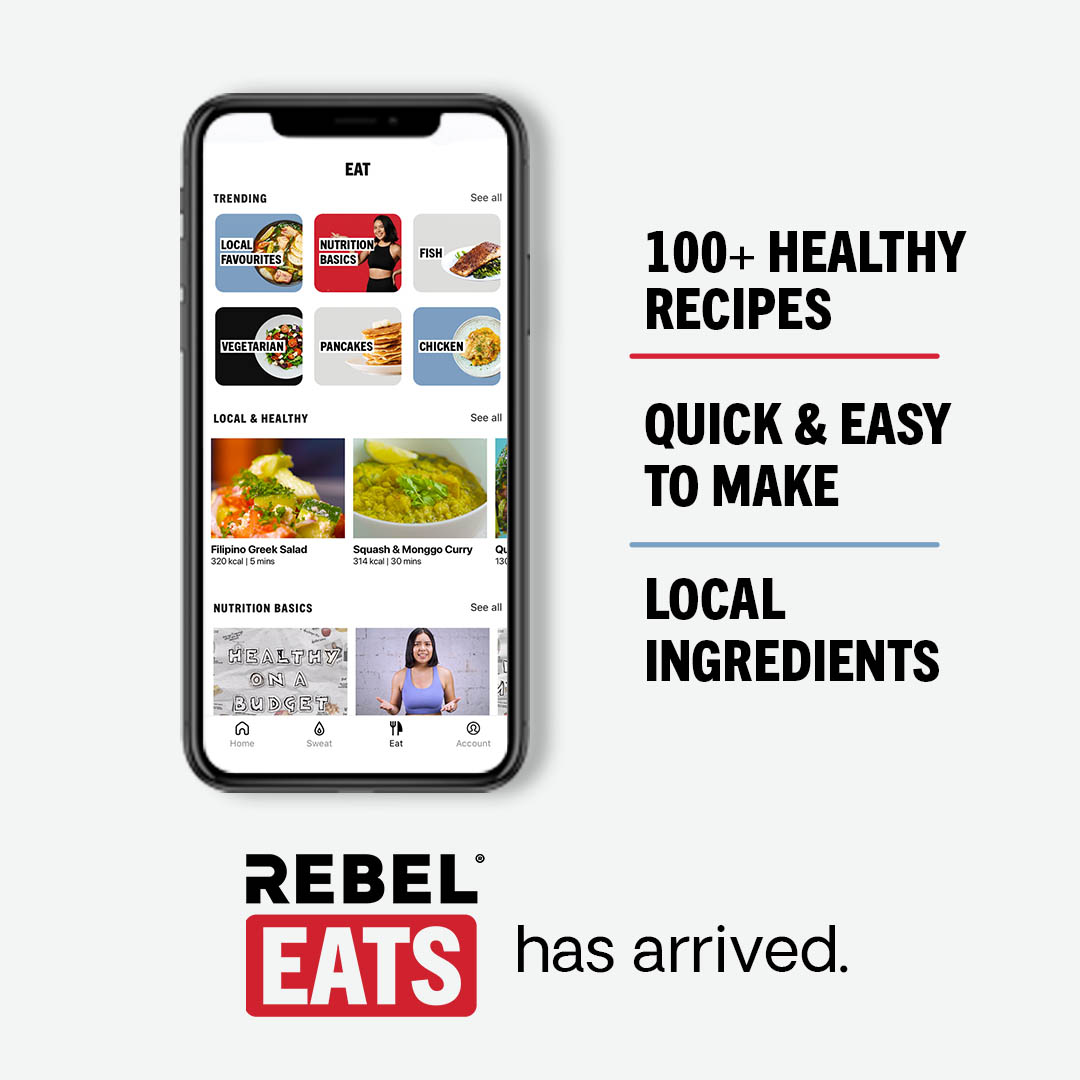 Users can also learn the ABCs of nutrition from trusted REBEL experts to ensure they develop their understanding of healthy cooking and eating.
Care
Clarity of mind is essential to healthy living.
"That's the one aspect of weight loss and fitness that people barely touch on – your mind," added Heussaff.
"When I came up with the name of my blog, The Fat Kid Inside, everyone found this funny and catchy. I called it that because I felt fat inside. A form of body dysmorphia, until today, no matter what state my body is in, I always feel fat when I look at myself in the mirror or when I see pictures of myself."
"That's why I started writing about weight loss, because I knew how it felt to be hiding in plain sight. So I wanted to help people get over that as quickly as possible and make them realize that through simple tweaks, you can create massive changes."
REBEL has gathered a network of experts to plan programs that help users seek calm, regulate emotions, reduce stress and anxiety.
This motivates Filipinos to focus on their mental health by creating a daily habit of mindfulness exercises through guided meditations.
Sleep audio guides and self-discovery discussions are also to be enjoyed by users in the near future on the platform.
REBEL recently launched its subscription offering, REBEL+. Members can get access to exclusive new content, programs, live workouts, and an engaged community.
This is specifically designed for Filipinos looking to level up their fitness game. Filipinos can still download REBEL for FREE and access over 300+ videos on-demand, joining the largest health and fitness community in the Philippines.
An all-in-one guide to healthier living at your fingertips. Available for free on both the App Store and Google Play store.
Download it here and follow them on Instagram and Facebook – Rappler.com