This is AI generated summarization, which may have errors. For context, always refer to the full article.
Rose Gaming shares how her multilingual background helped her as a livestreamer and new MPL Malaysia host
MANILA, Philippines – New Mobile Legends Professional League (MPL) Malaysia host Rose Gaming surprised fans when she conducted an interview in Tagalog with Filipino head coach Steve "Dale" Vitug of HomeBois following their win over Red Giant Esports in March.
"Coach Dale, anong pakiramdan na panalo kayo sa unang laban 'nyo?" Rose asked. (Coach Dale, how do you feel after winning your first match?)
Taken aback, Dale responded with: "Mas nagulat ako sa Tagalog mo." (I am more shocked with your Tagalog.)
Videos of the interview made rounds on social media with millions of views, earning Rose – who speaks English, Tagalog, and Bahasa Melayu fluently – thousands of new fans from the Philippines.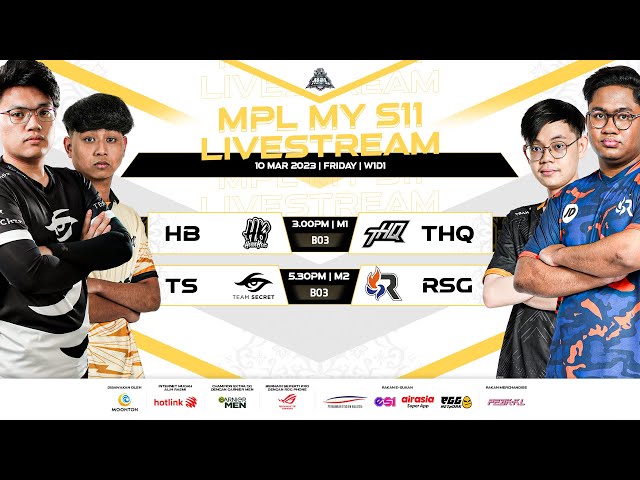 Rose, born to a Filipino mother and a Singaporean father but raised in Malaysia, admitted feeling nervous before her viral interview, which marked the first time she hosted in the MPL.
"I was very shocked at how everyone was so supportive. Regarding the sudden fame, it still feels rather surreal to be very known in the MLBB community around the world as a host," she said.
Rose said she learned to speak the language through the help of her mother, who conversed in Tagalog most of the time.
It also helped that she watched Filipino shows and listened to Filipino songs.
Rose said she did not face much of a challenge growing up in Malaysia with a mixed background because the people are "very accommodating and respectful to one's culture."
In fact, her mixed background proved to be an asset in esports.
"I think being multilingual is definitely a perk as I can help the import players feel more welcomed and I can communicate with them better to get their point across with little to no miscommunication," Rose said.
Despite Filipino fans pushing for her to host in the MPL Philippines, Rose said the spot already belongs to Mara Aquino.
"I wouldn't want to host for MPL PH as we already have Mara, The Queen herself there. I also enjoy hosting for MPL MY and in helping our imports feel more at home," Rose said.
"The gaming community in the Philippines is obviously much more competitive whereas Malaysia's gaming community is currently growing and is being restructured. The competition here is definitely getting spicier but we still have a little bit of an entertainment factor," she added.
Rose, though, would not pass up the opportunity of hosting the M5 World Championship, which will be staged in the Philippines in December, as she also plans to visit the country.
Also an online streamer, Rose is grateful for the support she is getting from the Filipino community.
"Maraming salamat po (Thank you so much) for all the support you have given me, the players and the league in general. I would have never expected this kind of support on my first day in MPL yet here we are. I hope to meet you guys very soon!" she said. – Arabelle Chong/Rappler.com
Arabelle Chong is a digital communications volunteer at Rappler. She is a second year student taking up Bachelor of Arts in Journalism at the University of the Philippines Diliman.