Two new Nvidia GPUs arrive even as older RTX 30-series cards remain hard to find
Nvidia on Monday, May 31, announced updated versions of two of its RTX 30-series GPUs – the 3080 Ti and the 3070 Ti. 
Launching on June 3, the 3080 Ti is said to be 1.5 times faster than the 2080 Ti, and twice as fast as the 1080 Ti. The 2080 Ti generally has about 30% better performance than the base 2080, so the 3080 Ti should have roughly around the same improvement rate over its base version. It's priced at $1,199 while the base 3080 was launched at $699.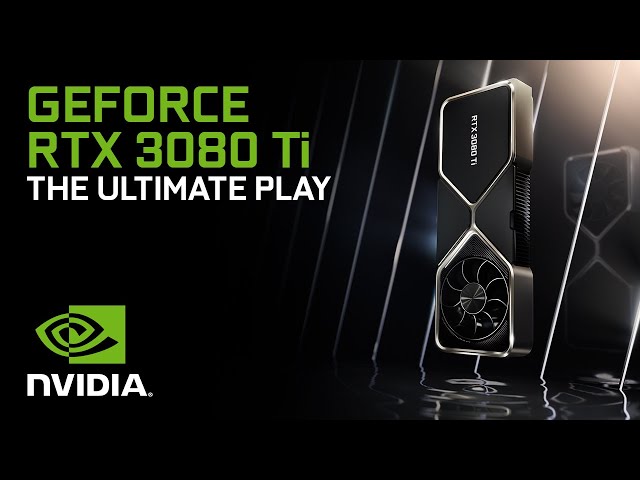 The 3070 Ti, meanwhile, arrives on June 10. It is priced at $599 or just $100 more than the original 3070. Curiously, the RTX 2070 launched for $599 in 2018, and was superseded by the 2070 Super in 2019 for a lower $499 price tag. 
Like the 3080 Ti, the 3070 Ti is said to be 1.5 times faster than the 2070 Super, and twice as fast as the 1070 Ti. The 2070 Super had about a 10 to 15% performance improvement over the original 2070.
Availability is likely region-limited with Philippine availability coming later.
On online forums, fans and enthusiasts have started debating as to whether the 3080 Ti offers enough of a performance boost to justify the huge jump in price, while the 3070 Ti has been more warmly received, given its smaller price increase.
The chip shortage also continues, and supplies of the upcoming GPUs may yet again be in short supply or be available for much higher prices in online user marketplaces. Older cards such as the 3070 and the 3080 have remained hard to find. 
More RTX technology support
Along with the new hardware, Nvidia also announced a set of games that will be getting support for RTX technologies such as ray-tracing and deep learning super sampling (DLSS). These 8 games are Doom Eternal, Red Dead Redemption 2, Rainbow Six Siege, Icarus, LEGO Builder's Journey, DYING: 1983, The Ascent, and The Persistence.
The two biggest games in that list are Doom Eternal and Red Dead Redemption 2. Eternal will be finally getting ray-tracing support while Red Dead, which already has ray-tracing, will receive DLSS support.
Instead of natively rendering in high resolution, DLSS samples low-resolution images and upscales them with the assistance of AI, which has been demonstrated to improve performance when resource-intensive ray-tracing is enabled in a game. – Rappler.com