The Slim 7 Carbon has a nice OLED display, and a tough carbon top cover build
Disclosure: Lenovo lent a unit for review.
The Lenovo Yoga Slim 7 Carbon is a premium ultraportable with a 14-inch 2.8K OLED, AMD 5600U CPU, 16GB RAM, 512GB SSD, Nvidia MX450 GPU, and the Windows 11 operating system. It's priced at P78,995.
Our review unit came with a more powerful AMD 5800U processor. Here are some of its top features:
Lightest laptop with 14-inch OLED
As is the case with smartphones, you'll love OLED displays for their amazingly richer colors and contrast. The Slim 7 Carbon is equipped with a Samsung-made OLED with a resolution of 2,880 x 1,800 resolution with a wider-than-usual 16:10 aspect ratio. For the uninitiated, it's sharper than your full HD 1080p device but less sharp than a 4K one.
Maximizing the laptop's OLED display is its Dolby Vision compatibility. The easiest way to experience the display technology is through Netflix. Download the Netflix app through the Microsoft Store, and search for "Dolby." You'll be presented with content that makes use of the tech. It increases the contrast, brightness, and richness of the color further.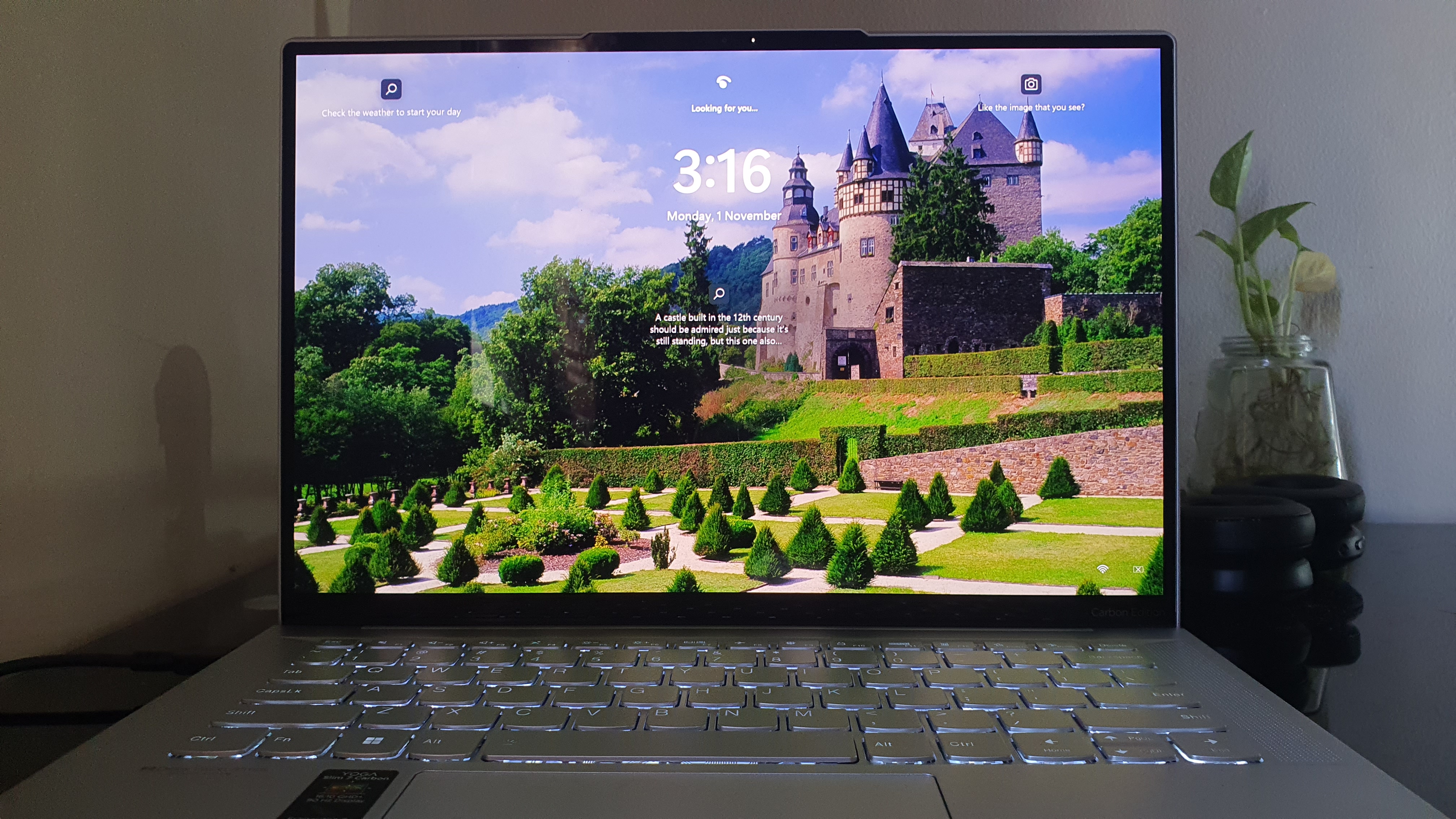 It's also great that it comes with a 90Hz refresh rate so it's less dizzying when quickly browsing through your Facebook news feed or Netflix content.
The screen also has a 1ms response rate. But that's a spec that's usually more appealing to gamers that need their monitor to keep up with their command inputs. The laptop does have a powerful CPU, a Ryzen 5800U, and 16GB RAM but the GPU is just an Nvidia GeForce MX450. It will run less demanding games ok, but will not do more graphically-intensive titles justice.
It's also Dolby Atmos-equipped
Working in tandem with the display is Dolby Atmos, the current standard-bearer for 3D audio technology. As is the case with Dolby Vision, you can search for content on Netflix that makes use of Atmos to fully experience it.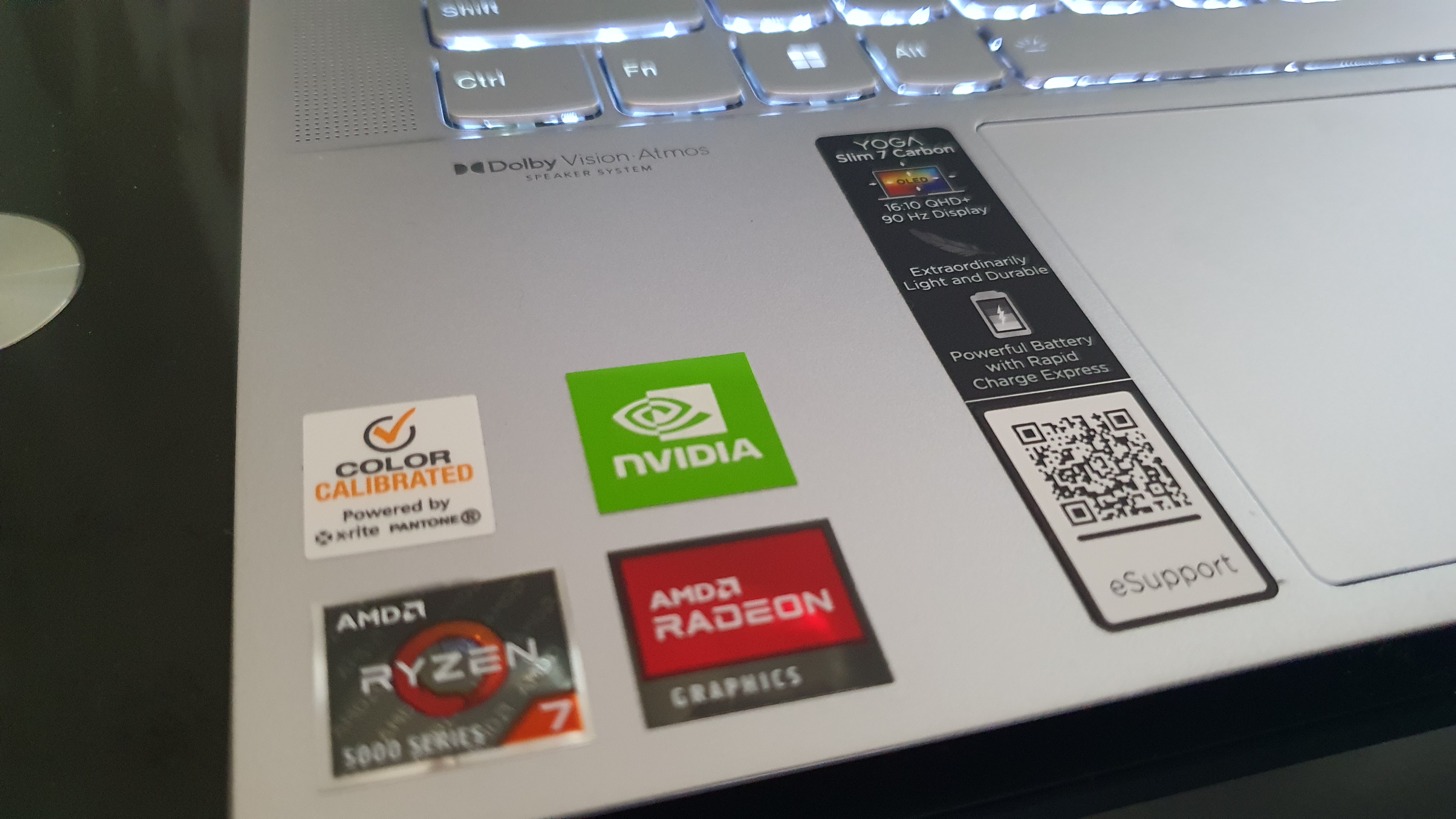 The laptop has an above-average 2.2 speaker set-up: 2 tweeters on the sides of the keyboard, and 2 subwoofers on the palm rest. This makes it possible to project the sound positioning that Dolby Atmos can do. The speakers do exhibit volume, body, and definition of where the sound should be coming from. But I do wish it could still be a little louder. I enjoyed Atmos content more when I used a pair of headphones.
It's light and comes with Windows 11
Lenovo says that it's the lightest laptop with a 14-inch OLED as of June 17, 2021, counting only the major laptop makers that ship more than 1 million laptops annually.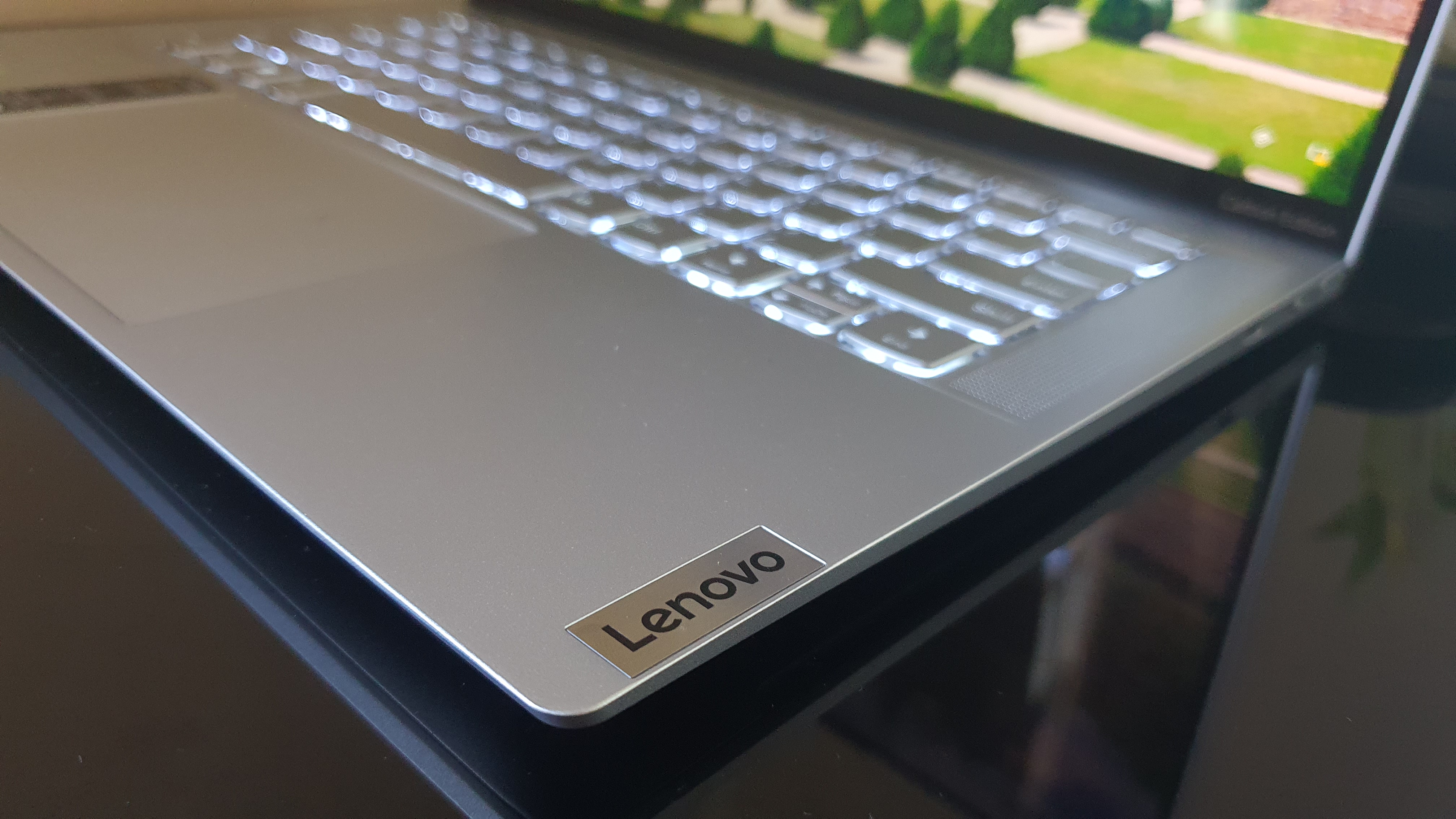 It weighs 1.08 kilograms, and as a fan of ultra-portables, it's great for bringing to cafes or working in bed. It comes with the newest iteration of Windows pre-installed as well; great for those who don't want to spend extra time having to update from 10 to 11.
Built tough
Lenovo says the top cover is made of their "lightest carbon fiber material yet with 25% higher rigidity." Ultraportables, because they're so slim, need to be made of tough materials. This is Lenovo's best so far, and touts that the laptop has passed nine military-grade durability tests for factors including extreme temperatures, humidity, shock, 122-centimeter drop, and vibration among others.

It also works with the newest Wi-Fi 6 standard. You'll need USB Type-C adapters to maximize it too. It has two Type-C ports that support external 4K displays, and power delivery, and one Type-C for external peripherals. – Rappler.com