Apple Health also introduces walking steadiness monitoring, and health data sharing
Apple on Tuesday, June 8, held its opening keynote for WWDC 2021, its annual worldwide developers conference. While the bulk of the remaining sessions of the multi-day conference running until June 11 focus more on developer topics, the keynote presents some of the biggest updates for Apple's various platforms. About 25 million people tuned in to last year's version, Apple said. 
Here, we're running down these key updates. Coming into the keynote, there was some expectation for the announcement of a new MacBook Pro or maybe even a mixed reality device.
This wasn't in the cards, however, as this year's event focused solely on software and platforms. 
FaceTime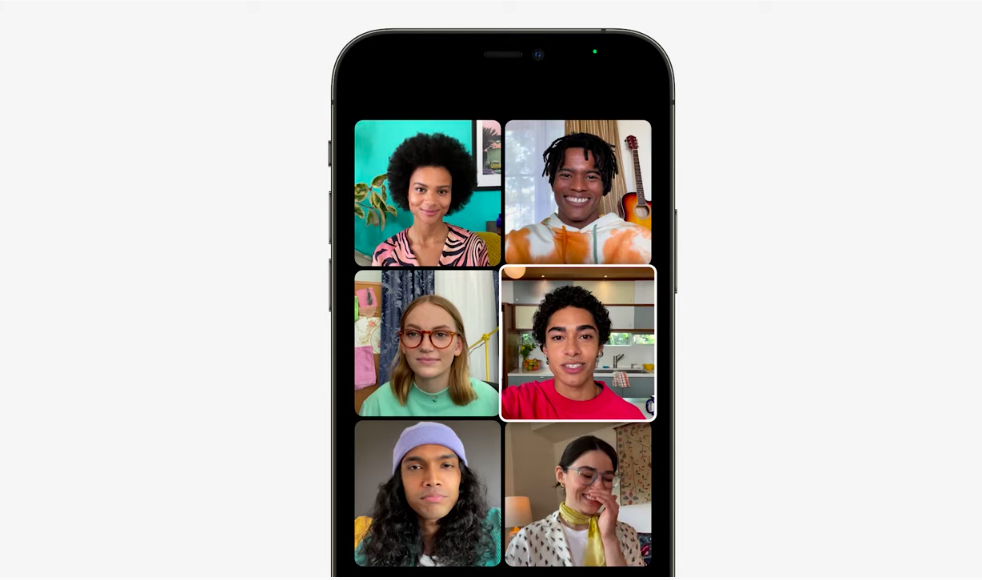 Apple's video chat app FaceTime gets audio improvements such as voice isolation for clearer speaking; spatial audio which matches the audio with where the person is situated on FaceTime grid; and a wide spectrum mode that mixes your voice with ambient audio.
A new portrait mode blurs out your background.
SharePlay lets you listen to songs on Apple Music, watch a TV show or movie in sync, and share screen with FaceTime friends. The feature works on iPhone, iPad, Mac, and Apple TV.
Focus mode, notification summary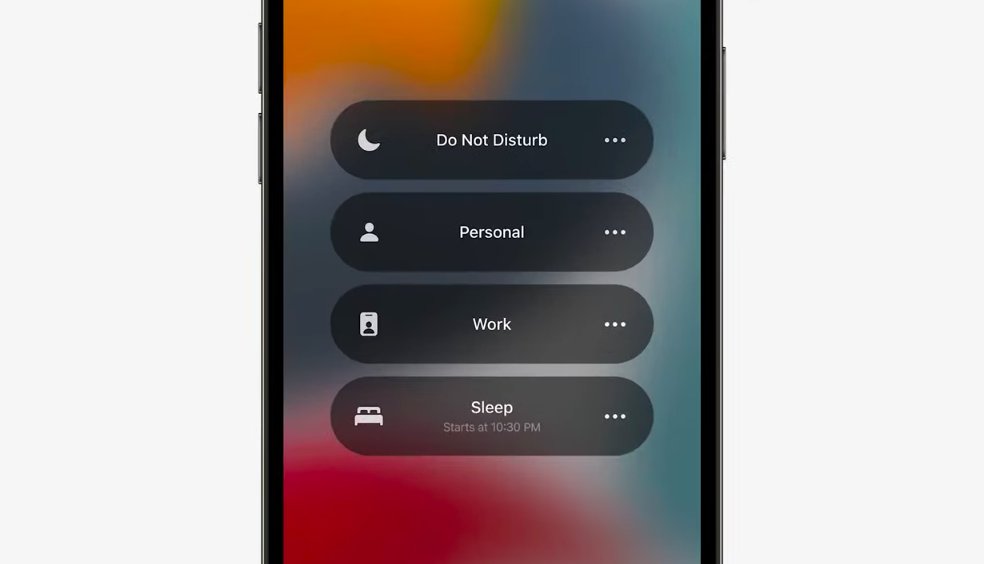 Focus lets user set app notification behaviors according to the current environment of the user whether they are working, relaxing, or are not to be disturbed. Users can manually set it up or use on-device intelligence to make suggestions.
Notification summary, pictured below, highlights notifications the phone believes is most relevant to you.
Apple Maps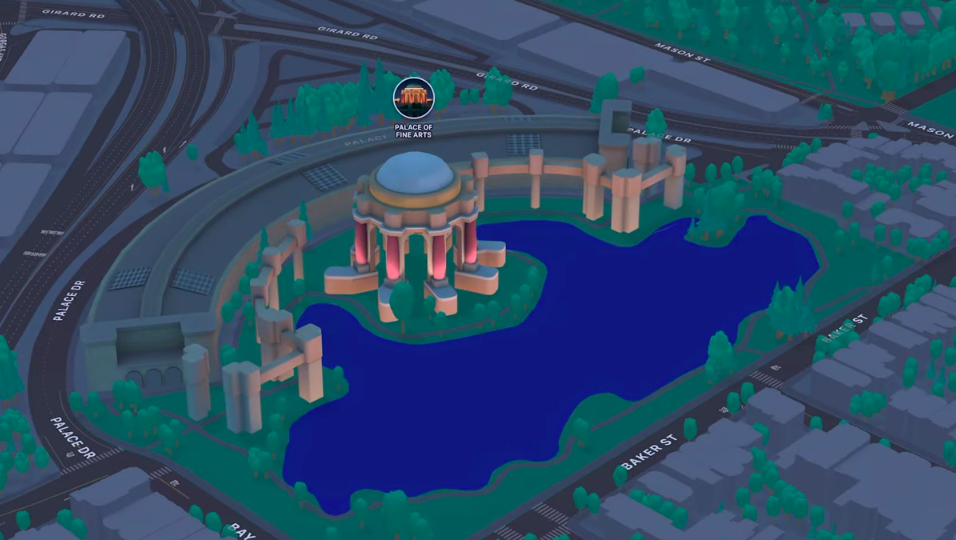 Apple Maps' pretty 3D visuals are expanding to more cities, with Apple showing off some of its usefulness as it allows users to see road elevation more clearly.
This could be useful when certain flyover roads go over streets and highways such as in the example below: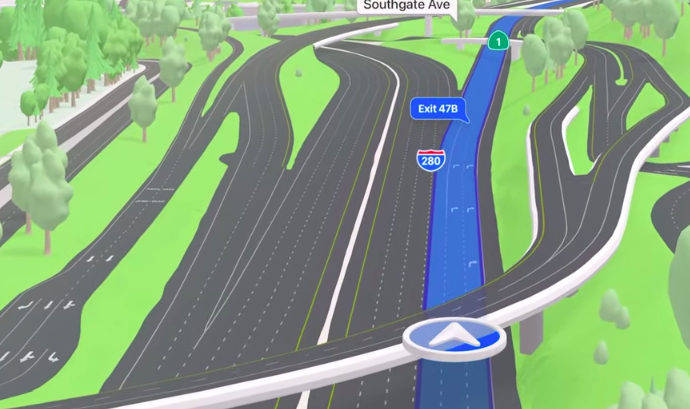 Unfortunately, the rollout seems currently limited to some cities in the US and Europe.
App Privacy Report
The new feature shows information on when permitted apps access location data, photos, camera, microphone, and contacts in the last 7 days, and when the app contacts other domains: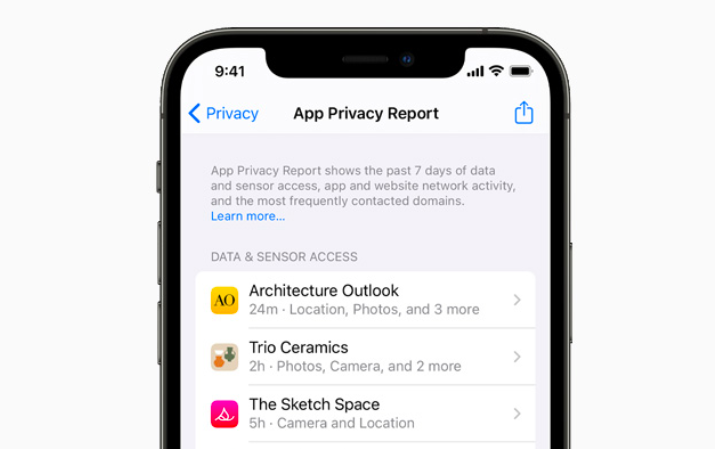 iPadOS 15
The iPad features multitasking improvements such as the ability to quickly access the home screen when using split view, and quicker access to multiple windows within an app such as Safari or Pages.
The Quick Note feature, seen below, lets user summon a notepad quickly from a corner of the screen.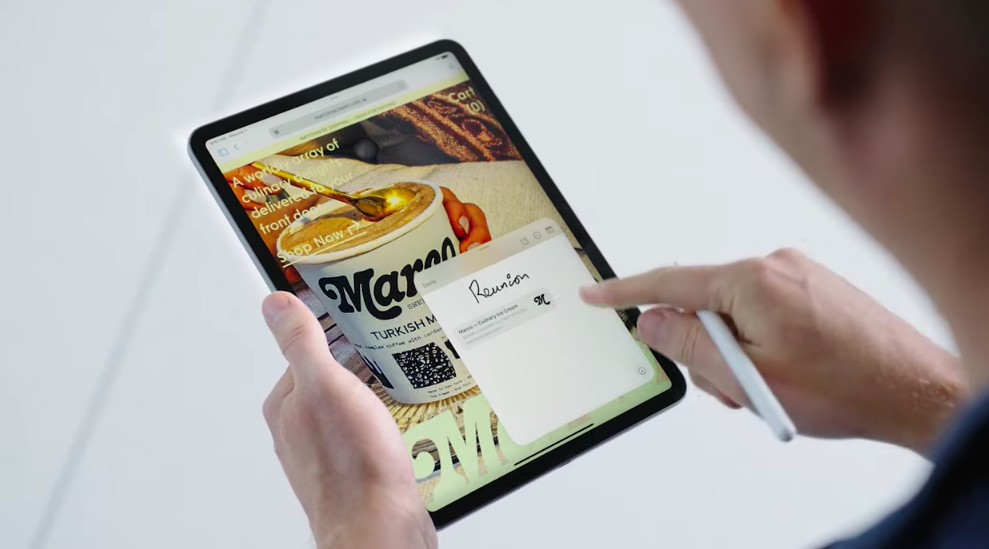 macOS 12
Big Sur's successor has an official name: Monterey.
MacOS 12 or Monterey will also be getting the new aforementioned FaceTime and Focus features. With their custom-built M1 chips, Apple intended for more streamlined app use and features across its various platforms, and we're seeing it now.
The most interesting feature that Monterey will introduce though is Tab Groups. With it, users can now organize the millions of tabs they may have open at any given time: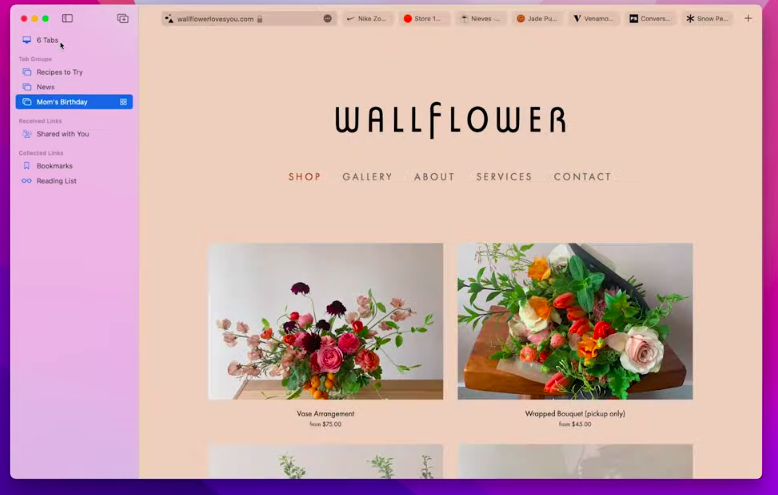 On the left side of the Safari screen, users can call up these groupings for easier tab management.
watchOS 8
With the new watchOS version, users will be able to track sleeping respiratory rate or breaths per minute, new workout types that can be monitored Tai Chi and Pilates, and usability improvements to the Watch's messaging app.
Apple's Health app
Apple introduces Health Sharing, which allows users to give loved ones a way to view their health and wellness data: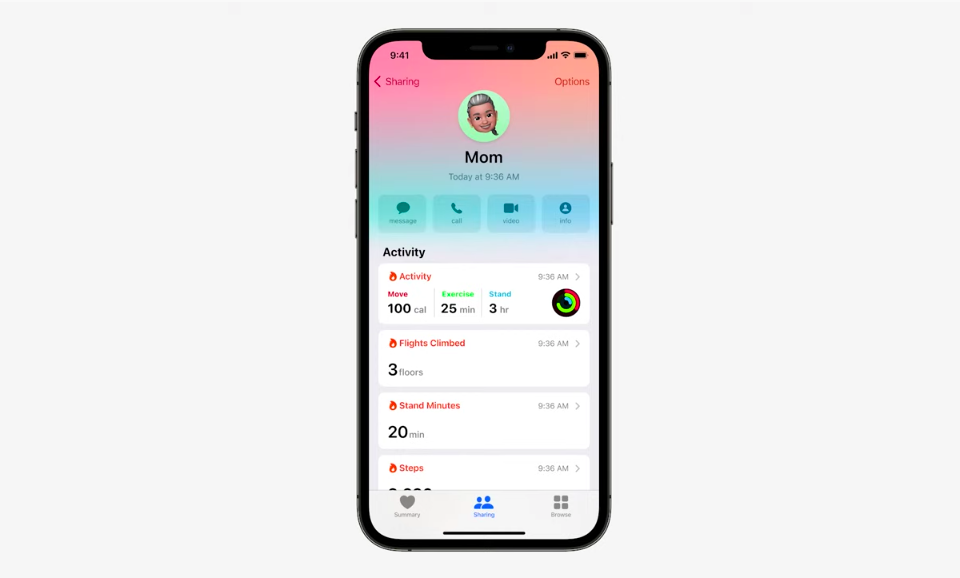 Users can choose which data they share and with whom, which may be useful for people with family members that need closer monitoring. In select territories, users can also easily share their health data with their doctors.
The new walking steadiness monitoring feature allows the iPhone to assess fall risk according to how one walks: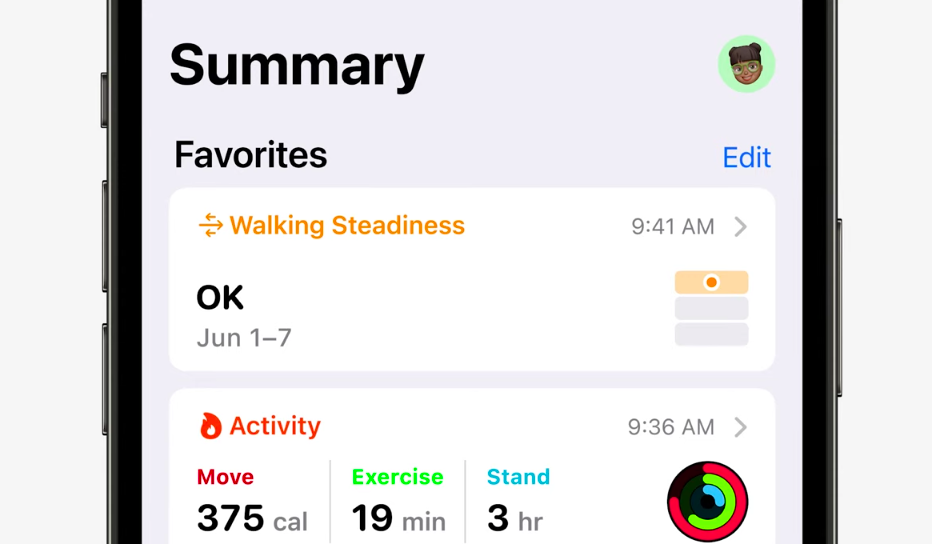 Users are alerted when their steadiness is low, and will be given exercise suggestions to strengthen their balance: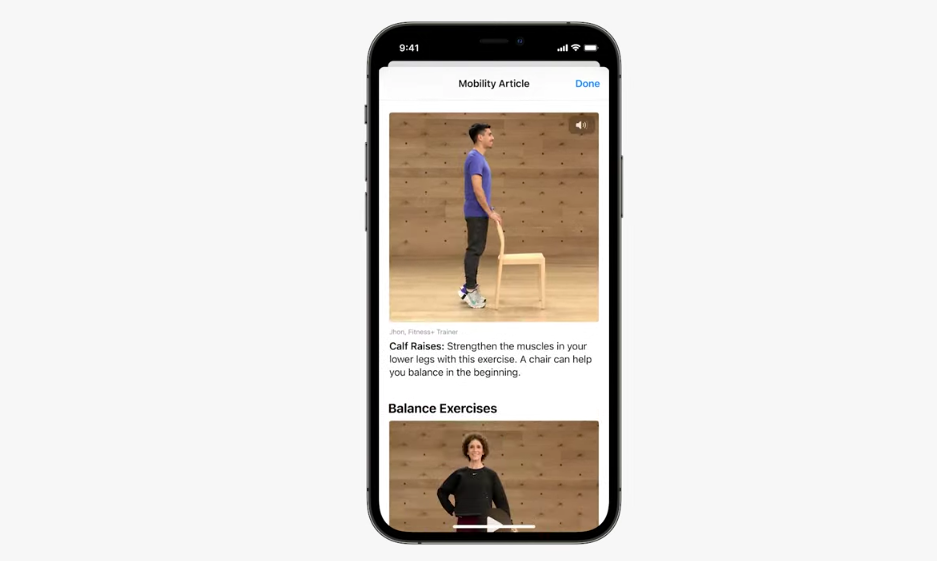 Apple says the feature uses "custom algorithms to assess balance, stability, and coordination through built-in motion sensors on iPhone." – Rappler.com