'It is important to keep these celebrities accountable for their brand of activism, especially when their influence reaches millions of Filipinos'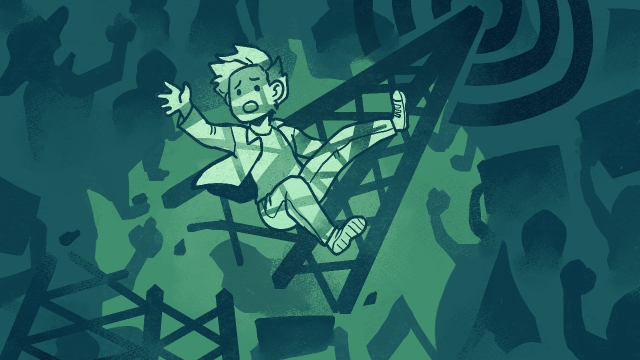 Show business is probably the last place to look for radical activism. That is, until recently, when a grassroots resistance was sparked among the stars.
Despite the evidence presented, the House Panel on Friday, July 10 denied the franchise application of ABS-CBN Corporation, formally shutting down the country's largest broadcast network.
Besides press freedom, this move has also killed the livelihood of 11,000 ABS-CBN employees, leaving them to fend for themselves amid a health crisis. As a result, there came an outpour of dissent among these employees online and on-ground.
Among the primary casualties of this dispute, ABS-CBN's celebrities have had to face a dilemma: do they dare to speak out? Or should they keep mum as they've always had for most issues?
Much to everyone's surprise, there was an influx of celebrities posting materials and hashtags on social media in solidarity with ABS-CBN. Kathryn Bernardo and Piolo Pascual, two of the network's most bankable actors, stood on the front lines of the protest at the House of Representatives, holding up signs reading "Defend Press Freedom" and "Stand with ABS-CBN workers." Superstars Vice Ganda, Liza Soberano, and Enrique Gil also joined the caravan and noise barrage outside the company building.
<h1>Selective activism?</h1>
The truth is, it was really just a matter of time before these celebrities spoke out. Freedoms of all sorts have been under attack for the longest time, and these celebrities, who had confined themselves in the comforts of their studios and sets, are just getting served a long-overdue reality check.

Sadly, it took these celebrities the closure of a broadcast network to wake up to the state of our country. Perhaps it finally sunk in that when a vicious state attacks, they will take no prisoners. Unless, of course, they are involved with politicians, are ultra-rich, or are utterly apathetic, so they can manage to walk away from the industry unscathed.
<h1>Keeping accountable</h1>
Given all the vested business interests that plague this industry, and the conservative Christian values of many of these artists, it's delusional to think that these artists will delve into the pursuit of a more holistic social justice. Their activism precludes deeper analysis and extended discussion.
They talk about using their platforms to "raise awareness" and to call out lawmakers, but at the same breath, they say "We leave it to God" and "This is not about the president." They boast of speaking out, but end their posts by telling their followers that there is no solution possible other than praying.
Thus, it is important to keep these celebrities accountable for their brand of activism, especially when their influence reaches millions of Filipinos.
Stating their stances and spreading information about the said issue are both important actions, but how will these truly effect the cause? How can they ask for the renewal of their network's franchise without condemning authoritarian laws? How can these privileged, insured people prove that their act is anything but a way to be on the right side of history?
Dear celebrities, it is never too late to use your voice for a greater good – and not just on Instagram or Twitter. Truly fight for change by protesting on-ground, making donations, and educating your followers. Join the thousands of people actively fighting against injustices. Most importantly, unlearn the savior complex that showbiz has deeply ingrained within you.

Unlike the game of showbiz, activism is not a performance. <h3>– Rappler.com</h3>