'Isko and Manny are unlike the list of former presidents in a way that the two come, not from the comforts of well-educated and rich families, but from the chaos and hunger of urban and rural poverty'
The candidacies of Manila Mayor Isko Moreno and Senator Manny Pacquiao underscore that the biggest problem of Philippine society is social inequality, and that poverty and corruption are only the symptoms of the first.
This is evident from their acceptance speeches as the presidential candidates of their respective parties. Within the Baseco compound, known for its urban poor communities, Moreno said: "There is also another lesson I earned in early life. While poverty dehumanizes, it must not take the humanity out of you."
On the other hand, the battle-hardened Pacquiao, with the PDP-Laban grassroots members on the background, said: "I am a fighter. And I will always be a fighter inside and outside the ring."
The genius of the Moreno and Pacquiao candidacies is their genuine and undeniable stories as coming from the fringes of society or being "latak ng lipunan" – and successfully rising from it.
In running for the presidency, what Isko and Manny tell each one of us and all the voters this 2022 is that anything is possible. They came from the powerless and oppressed of society, the first from the poorest of the urban poor in Tondo, Manila (although his parents came from Antique and Samar), and the latter from the poorest of the rural poor in South Cotabato, Mindanao.
The pedigrees of former presidents
All previous Philippine presidents from Aguinaldo to Duterte have been part of the political and economic elite of this country.
Emilio Aguinaldo, the country's first recognized president, was a known military general in Southern Tagalog, an illustrado from Cavite, during the Spanish colonization. Manuel Quezon, who was elected our first president during the Commonwealth Period, was raised by parents who were teachers, which led him to be educated and later served as an officer during the Philippine-American War. His vice president, who would later be president, Sergio Osmeña, came from an influential lineage in Cebu.
During the war, Jose Laurel, known for his intellectual and legal brilliance and influence in Batangas, was appointed as president of the Second Philippine Republic during the Japanese occupation. Post-war, the Third Philippine Republic saw the rise of the well-educated and well-raised Manuel Roxas from Capiz as its first president. After Roxas' untimely death, he was succeeded by Elpidio Quirino from an established family in Ilocos Sur. Ramon Magsaysay, known as the "Champion of the Masses" during his presidency, was also in fact from a recognized family in Zambales.
Another vice president ascended to the presidency in the name of Carlos Garcia, a Boholano lawyer, teacher, and politician. He was succeeded by Diosdado Macapagal who traced his roots from a poor family in Pampanga (but not from the poorest of the poor), but through the support of different people became educated at the best universities in the country, and became the only Philippine president to have had two doctorate degrees, one in law and one in economics. Macapagal was succeeded by Ferdinand Marcos from a family of political elites in Ilocos Norte – his father, Mariano Marcos, was a congressman and a lawyer.
Post-Marcos, the restoration of democracy through the EDSA Revolution gave the country Corazon Aquino, the widow of opposition senator Ninoy Aquino. She came from a family of hacienderos in Tarlac. She was succeeded by Fidel Ramos, a son of a diplomat, Narciso Ramos, who studied at the US Military Academy or West Point. Joseph Estrada comes from a rich family in Manila and San Juan while his successor Gloria Macapagal Arroyo is the daughter of former president Macapagal. She was eventually succeeded by a child of another former president, Benigno "Noynoy" Aquino III.
Currently, Rodrigo Duterte claims as coming from a simple family in Davao, but the reality is that his father, Vicente Duterte, served as mayor and governor.
Social inequality as agenda; social justice as ideal
To bring home the point, Isko and Manny are unlike the list of former presidents in a way that the two come, not from the comforts of well-educated and rich families, but from the chaos and hunger of urban and rural poverty. Isko as a child experienced rummaging through trash bins hoping to find something he can sell and leftover food, or more commonly known as pagpag.
Meanwhile, Manny used his body to fight local boxing matches at the age of 14 to bring home prize money to his family. No other Philippine president or even presidential candidate experienced Philippine poverty as closely as Moreno and Pacquiao.
This is why Moreno and Pacquiao should make social inequality the central issue to their looming campaigns. They have the most genuine experience of social inequality among all candidates for they have been, at one point in their lives, at the disadvantaged end. They also have the greatest reason to make it their political agenda, because they know how it feels to be at the poor's position. These two have been oppressed, their rights trampled upon, ridiculed for the way they speak and for how they have achieved success. We expect them to be truly for the poor – the farmers, fisherfolk, indigenous peoples, workers, urban poor, and other basic sectors – not just for the slogan as another president shamelessly used, but in a consistent, even aggressive way.
Moreno and Pacquiao clearly have the best narratives and greatest connection to solve the problem of social inequality and put social justice at the center of their agenda. Only Leni Robredo can match them in this regard, given her experience as an alternative lawyer.
Where their campaigns diverge
This is not to say that the Moreno and Pacquiao campaigns will be the same. From the way it looks, Senator Manny will be the more traditional populist, making promises to the masses while Mayor Isko will be a modern leader who will emphasize opportunities to our people that a Moreno administration will enable. The former will be going around with promises of freebies (like housing and food) while the latter will be talking more about investments and education.
Manny, having been an absentee legislator, knows only the basics of governance while Isko, by studying in the good schools here and abroad and by harvesting lessons from his 23 years in government, has mastered the craft of governance.
Both candidates will have to distinguish themselves from Duterte, but I suspect in different ways. Certainly, we expect them to condemn the corruption of epic proportions that is being uncovered in the Pharmally scandal. But it would be interesting to see how far both of them will go and whether they will implicate the President. Moreno has already tangled with the President directly on pandemic issues while Pacquiao has stayed away from confronting Duterte.
They are likely to differ also in how to deal with human rights issues. We expect Pacquiao to continue his support for the war against drugs while Moreno has been touting the principle of rule of law in his interviews.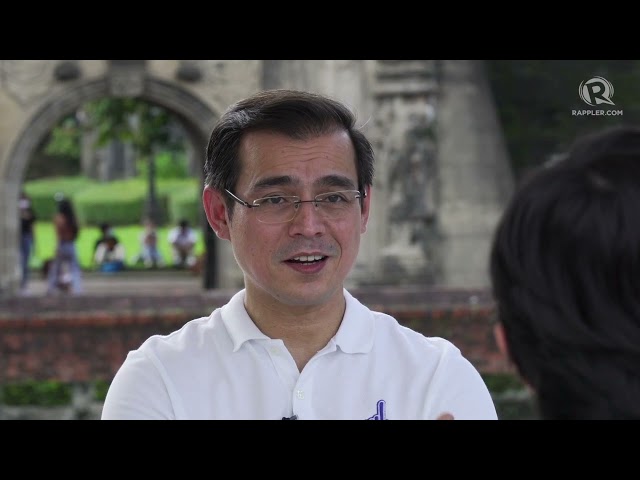 We also thought that they would differ on how to handle the case of Senator Leila de Lima, with Pacquiao supporting Duterte and Moreno applying the rule of law and his government supporting De Lima's right to bail. We all know that political considerations are the main reason why she was charged. It would be better if Moreno said that while it will have to be the courts that should decide on De Lima, once elected president, he would immediately order his justice secretary to investigate whether political considerations were the main reasons why De Lima was charged. The rule of law should also mean that a Moreno presidency would not countenance a situation where a senator or any other detainee who poses no physical threat to anyone is kept in detention for more than five years even without conviction.
Manny's best chance of winning is to concentrate on campaigning in Mindanao and win the huge block of votes there that will otherwise go to a Duterte candidate. Isko would have to consolidate the Luzon (especially Metro Manila, Southern Tagalog, and Western Visayas) votes and capture by a landslide the young voters (18 to 30 years old), the majority of the electorate, of this country. We suspect he will do this and win the presidency as a result.
We are aware of the imperfections of Isko and Manny, but none of that compares to the awesome reality of their historic candidacies. This might be a bad time for a country but to be graced, not in spite but because of these unfortunate circumstances, with these candidates from the poorest of the poor at this time is something to celebrate. Just for that, they deserve serious consideration by all Filipino voters of good will, and especially to the poor that has been time and again ignored by our terrible political elites and to the young on whom the hopes of this country are anchored. – Rappler.com
Tony La Viña teaches law and is former dean of the Ateneo School of Government.
Jayvy R. Gamboa is a student at the University of the Philippines College of Law and an advocate of youth formation.