1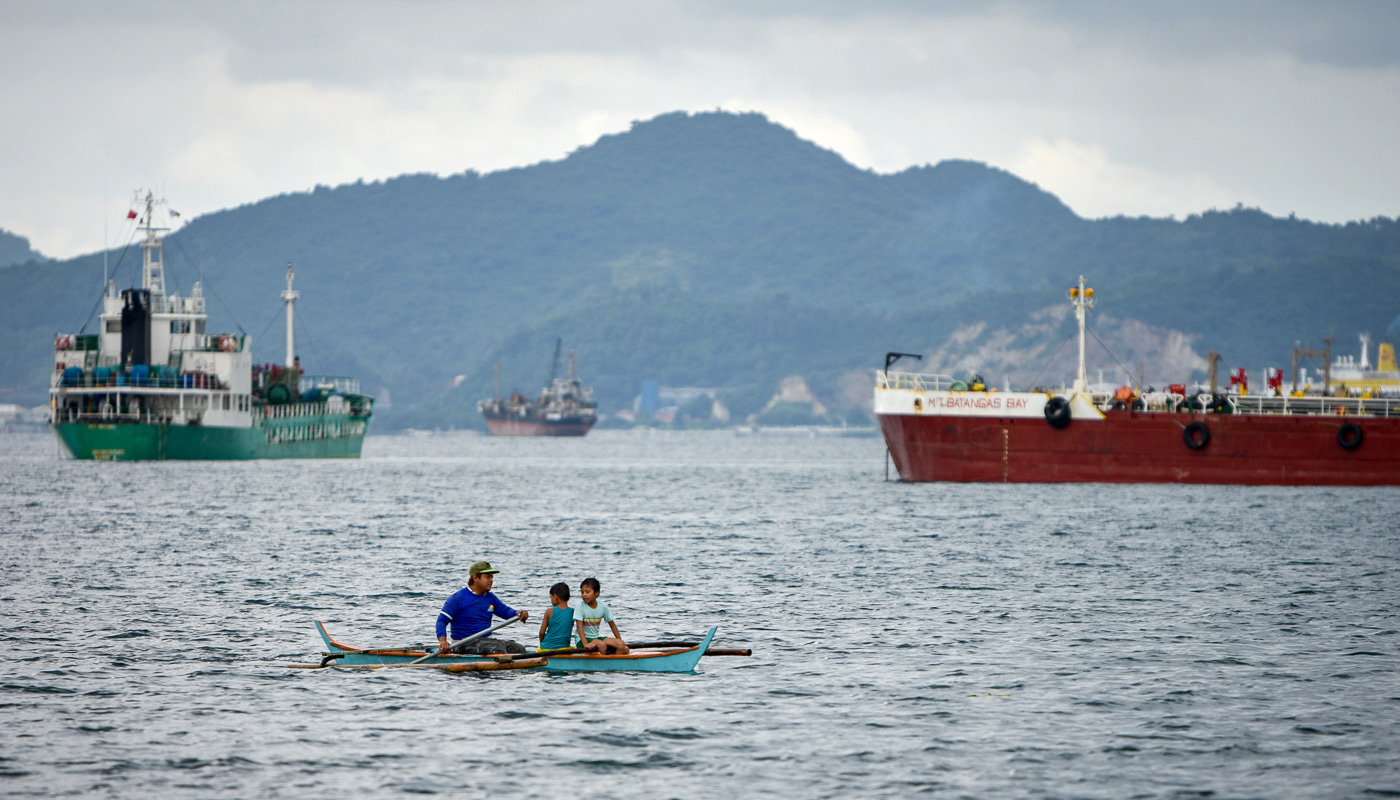 How natural gas plants benefit communities
desktop
In Batangas, natural gas plant projects are powering up businesses, helping build infrastructure, and supporting communities.
---
Olivia Perez, the 44-year-old former captain of coastal village Santa Rita Aplaya in Batangas, is growing more concerned about the ill effects of coal-fired power plants that have risen in their province.
There's also a power plant operating in her village, she says, but it's different.
"It doesn't emit smoke nor does it produce an awful smell," she argues.
Perez is referring to one of the four natural gas plants owned by power generation firm First Gen Corporation. The plants are located in the First Gen Clean Energy Complex, which spans Santa Rita Aplaya and other villages in Batangas.
Perez says she's heard no complaints from her constituents about any of the natural gas plants.
Julita Macatango, a 75-year-old grandmother residing in Santa Rita Karsada - another village hosting the First Gen Clean Energy Complex, said the same thing.
Macatango's bungalow is one of those lining up the road going to First Gen Clean Energy Complex. "I thought 'gas' meant pollution, but that's not the case here. The First Gen plants don't emit smoke," she asserts.
Changing the misconception that natural gas plants were air polluters was a key goal for First Gen when it started building them in 1996.
Ramon Araneta, First Gen's Vice President for External Affairs, recalls the time they first came to the area and asked kids living there to draw what they thought were natural gas plants. "They drew black soot coming out of the plants," he says. "That was an eye-opener."
It was literally a breath of fresh air for the residents that the First Gen plants did not contribute to environmental destruction and health problems unlike most other plants. This is due to the fact that natural gas plants emit approximately 60 percent less carbon dioxide and do not produce the same amount of toxic substances that coal plants give off.
Hover and click on the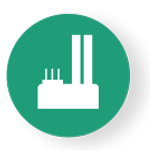 to know more about the plants.

First Gen's natural gas plants in Batangas source their fuel from Malampaya in Palawan. Together with the 1,200-megawatt (MW) Ilijan natural gas plant operated by South Premiere Power Corporation, they account for 30 percent of Luzon's electricity. The plants also power up businesses in economic zones in Metro Manila and CALABARZON (Cavite, Laguna, Batangas, Rizal, and Quezon), according to the Department of Energy (DOE). These economic zones are hubs or specific areas identified for production and trade of goods.
First Gen's project engineer Omar del Rosario claims that globally, natural gas plants emit less than half the carbon dioxide coal plants emit on average.
In 2016, gas generation registered avoided emissions of approximately 12M tons CO2 equivalent compared to coal plant generation.

Natural gas is equivalent to 60% less CO2/KWh than coal
Apart from supplying clean power, First Gen's natural gas plants contribute to the local economy of Batangas through taxes and employment.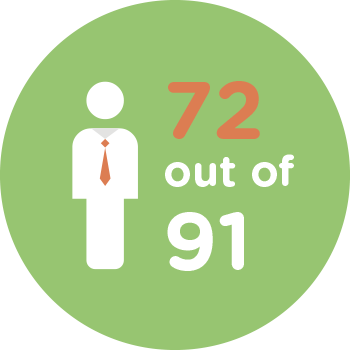 In 2017, 72 out of First Gen's 91 administrative staff came from Batangas province. About 70 percent of the personnel who worked during the construction of the plants were also local hires. Villages housing the plants have also benefited from the company's compliance with Energy Regulation No. 1-94, which was set up under the DOE Act of 1992.
ER No. 1-94 mandates power companies like First Gen to set aside P0.01 per kilowatt-hour of their electricity sales for development projects in the communities they are operating in.
First Gen's projects focus on health and the environment. Specifically, Perez says they've used a portion of the funds from the company to purchase an ambulance for their village and build school facilities.
Marcing Ilagan, Santa Rita Karsada's village chief, claims that the funding they've been getting from First Gen exceeds their own internal revenue allotment (IRA).
Santa Rita Karsada has spent the money on road widening and concreting, in coordination with the City Engineer's Office. The village also used it for the construction of a school building.
On top of all these things, First Gen sponsored other infrastructure projects such as the installation of streetlights. It's also highly involved in medical missions and environmental initiatives, particularly in support of marine life preservation in Batangas.
Volatile demand, natural disasters, and increase in intermittent energy sources can all cause power disruption in the Philippines.
Fortunately, natural gas plants are flexible and reliable in the sense that they can immediately go back online – or provide power – during these times. They can turn on or off faster than coal plants and adjust the power they supply to the grid on-demand.
"Our gas plants are flexible," notes Del Rosario. "They can adjust when there's sudden increase or decrease in energy demand."
First Gen's Avion plant, for instance, easily comes online whenever there's a huge spike in demand. "You would need a technology that can start and stop on an hourly basis, coal plants cannot do that," Del Rosario says.
In fact, when a massive power outage hit in 2015, Avion was the first to come back online, followed by the Santa Rita and San Lorenzo plants, helping Batangas to recover electricity right away.
Timeline: 2015 power outage

A grid event caused an outage; Santa Rita/San Lorenzo, GN Power (coal), and QPPL (coal) were out due to pre-cautionary requirements to respond to the grid event. This led to a brownout in several areas.
Nov. 15, 2016 7:30 PM

The grid called on Avion to start.
8:08-8:11 PM

Avion Unit 1 connected to the grid.
8:12 PM

Avion Unit 2 connected to the grid.
8:15 PM

Santa Rita/San Lorenzo Units started going online.
11:43-12:13 AM

GN Power went online.
7:08 AM

QPPL went online.
12:09 PM
Just how fast can natural gas power plants go online?