Inverter aircons are energy-efficient and therefore, more economical
Editor's note: Some finds are simply too good not to share. Let us guide you on some of the best deals out there. Before you check that cart out, be sure to #CheckThisOut🛒.
We've welcomed the BER months but the climate doesn't feel like it just yet. Afternoons sometimes still feel as hot as summer.
Having an air conditioner (AC) definitely helps keep our cool but seeing our monthly bill sometimes makes us lose it. That's why people now have been turning to inverter appliances – especially inverter air conditioners.
What does "inverter" in inverter air conditioners mean? The actual definition is quite technical. But in a nutshell, inverter technology made appliances like air conditioners more efficient so they're quieter, have lower operating costs, and break down less frequently. Inverter ACs also have no voltage fluctuation, keep constant room temperature, cool effectively, are suitable for small and large spaces, safe for residential wiring due to lower power consumption, and environment-friendly.
So, though inverter air conditioners are more expensive than traditional ones, it's more economical in the long run. You will incur lower energy bills versus traditional AC units and will have to pay for fewer repairs.
If you want to take it a step further, consider split type air conditioners. Split type owners swear by the advantages of this aircon vs the window type. They say that it's easier to install because you only need a hole for a tube instead of the whole AC unit, they run more quietly, are more cost-effective, and are more efficient at cooling larger spaces.
Now that you're convinced – or at least interested – to buy your first (or second) inverter air conditioner, here are some products you can choose from based on your budget and needs. Robinsons Appliances currently offers free installation for the first 10 feet plus discounts on these split type air conditioners. So, now could just be the right time for you to get one.
SAMSUNG 1.0 HP SPLIT TYPE AIR CONDITIONER (AR09TYHYEWKNTC)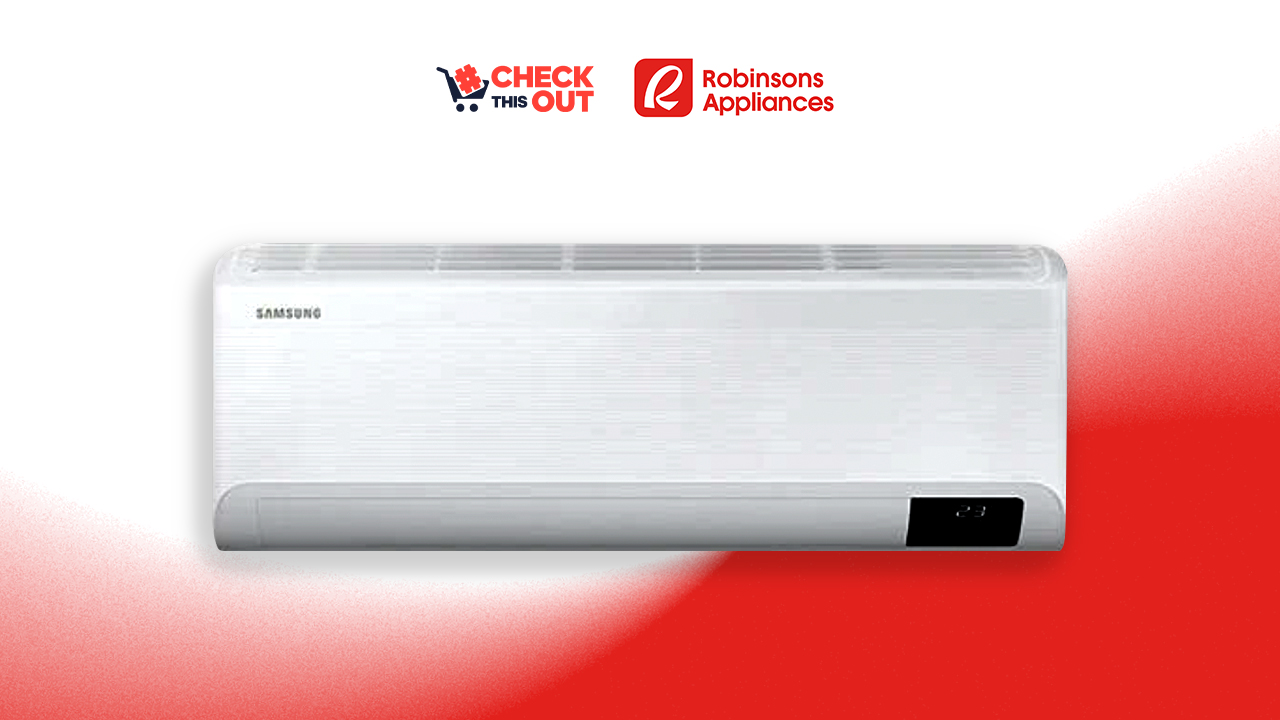 This Samsung split type air conditioner is one of the most affordable among this type of AC. For a discounted price of P21,605, you get a 1.0 HP split type wall-mounted AC that can quickly cool your bedroom or other smaller rooms – 43% faster than traditional ones to be exact.
It has an auto clean function that automatically runs a fan to remove dust and moisture in the heat exchanger when turned off, preventing the growth of bacteria and mildew.
DAIKIN 1.0 HP SPLIT TYPE AIR CONDITIONER (FTKF25AVL/RKF25AVL)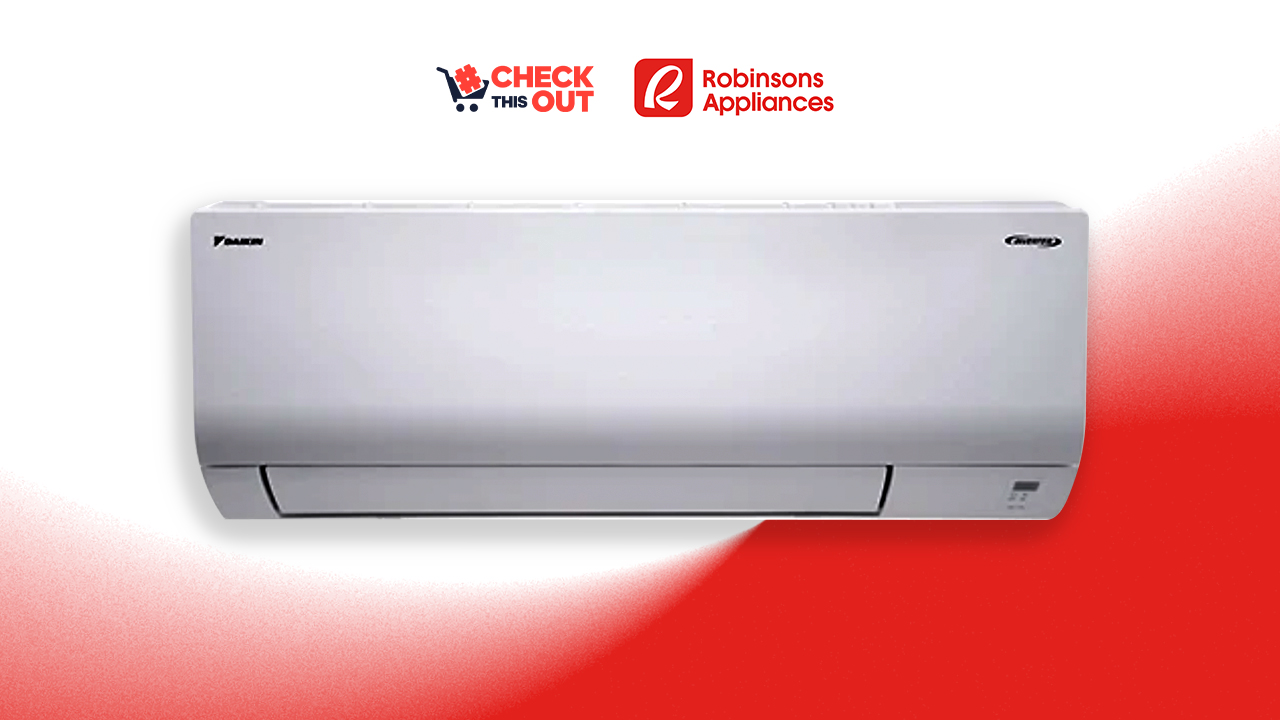 Here's another split type aircon that's good for bedrooms and smaller spaces within the 16-18 sqm range. It has all the benefits of inverter technology plus these: air purification with green tea filter, auto restart after power failure, standby electricity saving, econo mode, and more.
With the Triple Protector Plus, it can survive harsh outdoor conditions so it can guarantee long-lasting performance.
PANASONIC 1.5 HP SPLIT TYPE AIR CONDITIONER (CS/U-XU12VKQ)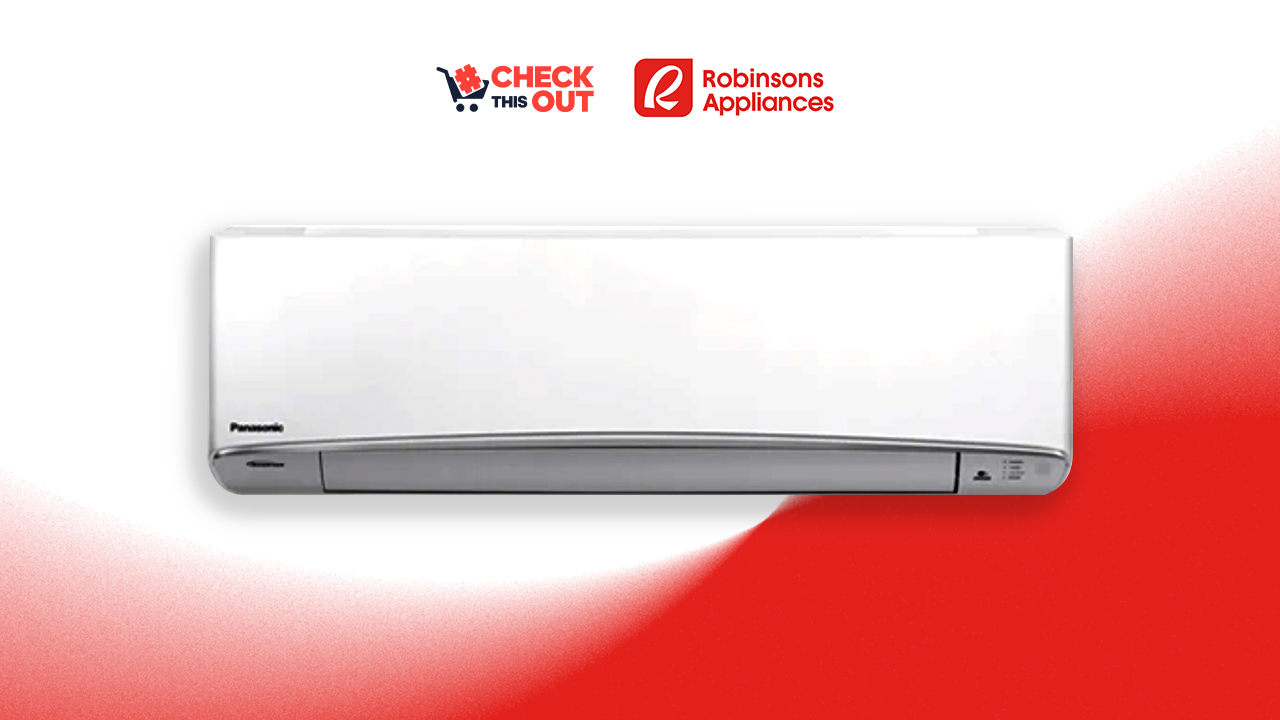 If you have a bigger room that needs more horsepower, this Panasonic 1.5 HP split type AC is still within a reasonable price range. This unit boasts of two independent flaps and two motors for better airflow control. It's powered by NanoeX Technology, Panasonic's most advanced air purification system, and iAuto X Technology that cools down rooms 35% faster compared to Panasonic Standard non-inverter model with high fan.
So, turning it on doesn't just give you instant comfort but cleaner air, too!
LG 1.5 HP SPLIT TYPE AIR CONDITIONER (LG HS-12ISW ID SAC)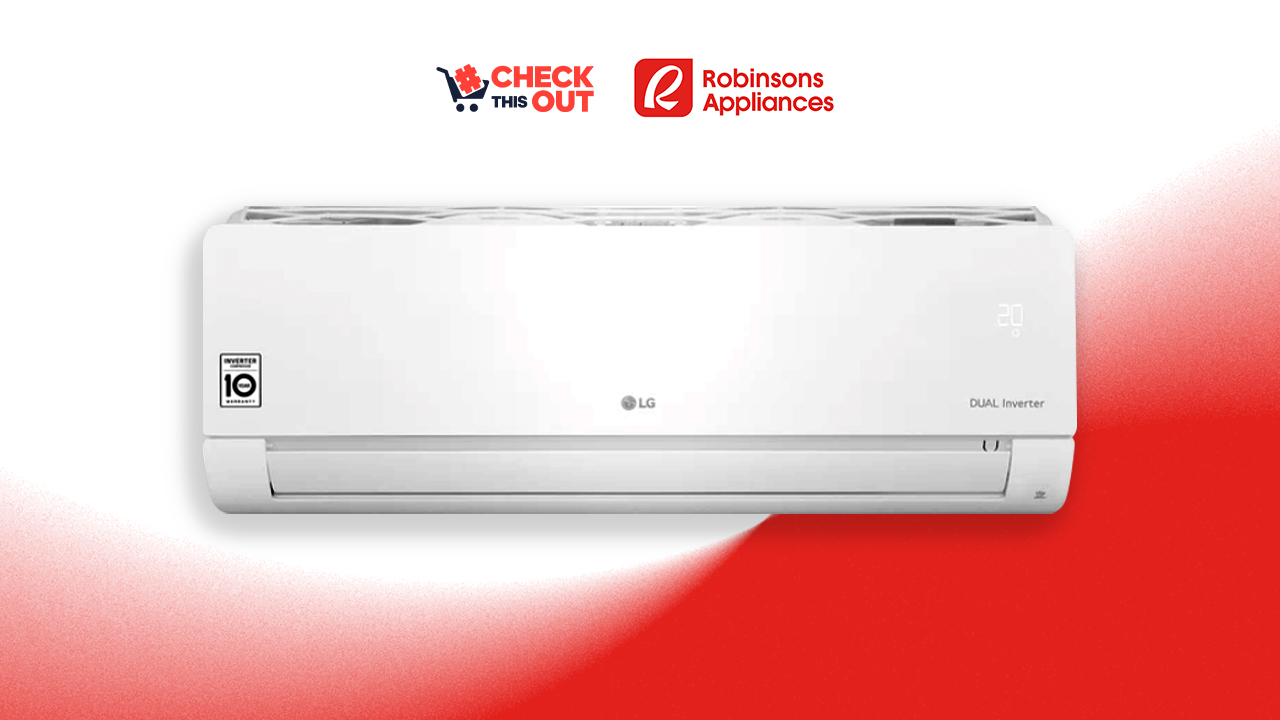 Here's another split type AC that's ideal for slightly bigger rooms. This LG 1.5 HP AC also promises 40% fast cooling as well as 70% energy saving perks. It operates at low noise levels so this is best for bedrooms where kids and babies sleep.
Those who love the minimalist aesthetic would also love its simple and slim design with hidden display which goes well with minimalist interiors. It's also WiFi enabled so if you're a minimalist who loves smart devices, this one's for you.
CARRIER 2.0 HP SPLIT TYPE AIR CONDITIONER (FP-53GCVB016)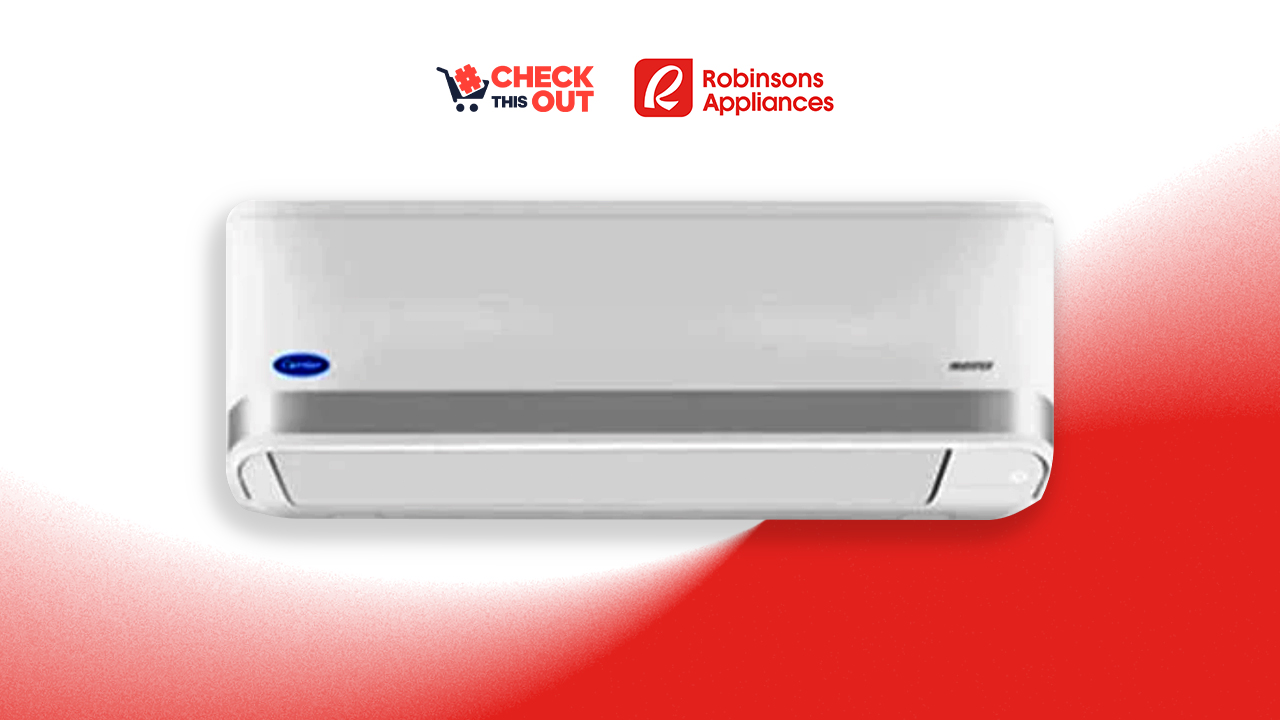 If you're willing and ready to shell out more cash to cool your bigger rooms, you may opt for this Carrier 2.0 HP split type AC. It's on the more expensive side but this AC claims to consume only P1.50 worth of energy per hour which guarantees ROI (return on investment). It also promises to save you on maintenance costs because of its double clean system: a unique magic coil that's protected from oil and dust, and a self-cleaning function.
It delivers on performance, too. Its Advance Nano Filtration System cleans and deodorizes the air, and uses the more environment-friendly R32 Refrigerant for zero ozone depletion potential and lower global warming potential.
Once you're ready to take the plunge, visit https://robinsonsappliances.com.ph/ online or their stores to see all the split type air conditioner units that are eligible for this free installation promo. Promo runs until December 31, 2021. – Rappler.com