Join the ICT revolution and partner with PLDT Enterprise
What are the best practices and top technologies that are revolutionizing the way businesses operate amid the pandemic?
This was the central question asked in the recently-concluded Tech Talk ON-AIR: The Revolution, which was streamed live last July 7. It was organized by PLDT Enterprise, the B2B arm of PLDT, the largest fully integrated telecommunications company in the Philippines.
The online event presented revolutionary solutions from PLDT Enterprise and its ICT arm ePLDT. While the sets of solutions were varied, they all aim to help businesses stay ahead and future-proof their operations.
"Our goal is to be your trusted partner in building a more agile business continuity and resiliency plan, designing and implementing a collaborative and unified hybrid work environment, adapting to new ways of customer engagements, and fortifying resilience strategies," said Jovy Hernandez, ePLDT president & CEO and SVP & head for PLDT and Smart enterprise business group.
Throughout the program, key speakers from PLDT Enterprise drew from the company's own experiences to highlight the features of the ICT solutions they were presenting. Let's get to know these products and services.
Cybersecurity solutions
ePLDT's Security Operations
ePLDT cyber security operations group VP & group CISO Malen Tayag began her talk by detailing how the global pandemic continues to shape the digital risk environment. She shared that, over the past year, we have learned how important it is to prepare for both large-scale biological and cyber outbreaks. In 2021, it is predicted that cyber attacks will occur every 11 seconds.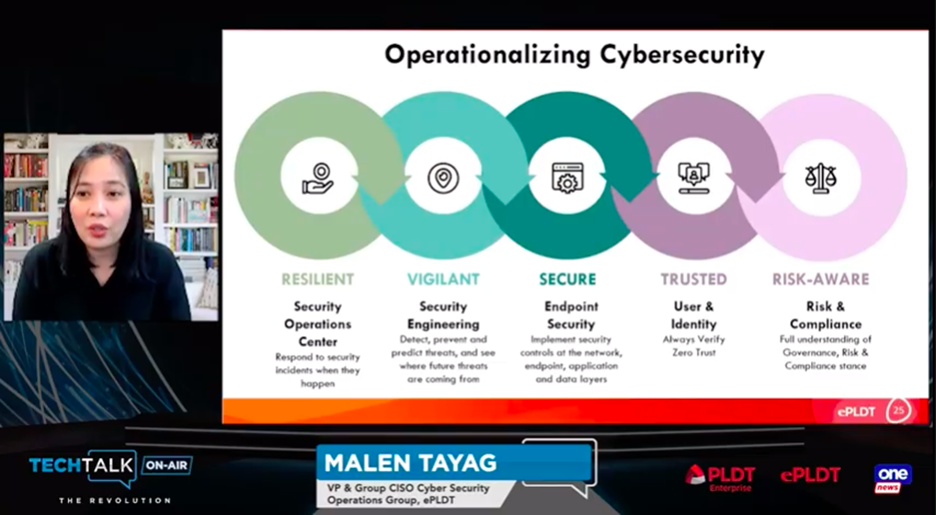 Thus, cybersecurity – and ultimately, cyber resilience – has become a strategic imperative and an organizational capability for ePLDT. This is made possible by ePLDT's Security Operations. Combining expertise, technology, and intelligence, this is the group that never sleeps and provides "full visibility, proactive monitoring for real-time detection, and accelerated response and recovery." ePLDT's Security Operations Center services are also offered to partner enterprises. 
At the end of her talk, Tayag reiterated that cyber resilience is a call to action. It is not a short-term solution, but a goal that requires commitment and investment in order to ensure that your business continues.
The call for cyber resilience was echoed by ePLDT business development executive for cybersecurity Bernice Pineda. "Being cyber resilient means being prepared before, during, and after an attack has occurred. This requires us to predict, prevent, detect, and respond to threats." 
VITRO Data Centers and Azure Stack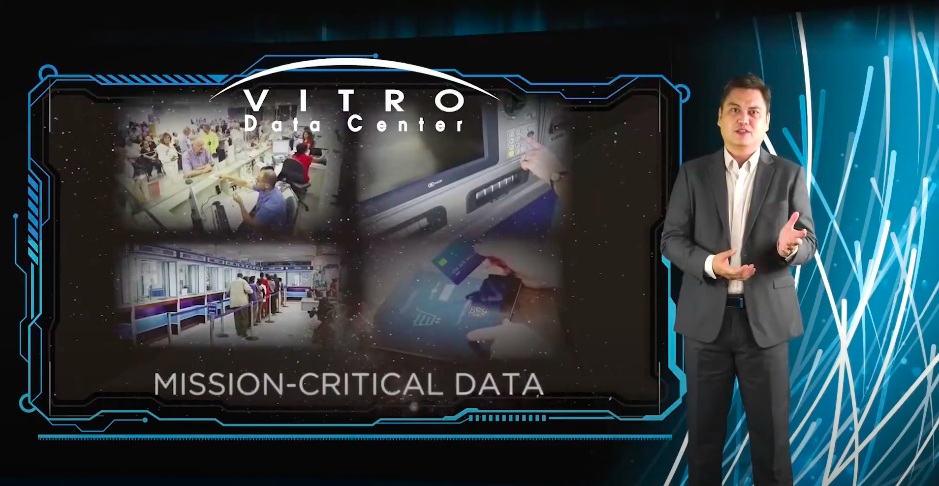 With operations moving to the digital space, data center solutions are critical. In line with this, PLDT Enterprise offers the capabilities of its VITRO data center facilities. These allow for colocation, cloud hosting, disaster recovery, managed servers, security, and network services.
"VITRO is evidently the preferred primary data center of choice by organizations both here and abroad," said ePLDT business development head for data center and cloud infrastructure Miguel Gonzalez.
Meanwhile, ePLDT's Azure Stack is also hosted inside the VITRO data center. Managed by ePLDT cloud experts, it is a locally-hosted open, flexible, and enterprise-grade global cloud computing platform that allows users to develop and deploy applications in real-time. It helps businesses conduct a hybrid cloud strategy.
Managed IT services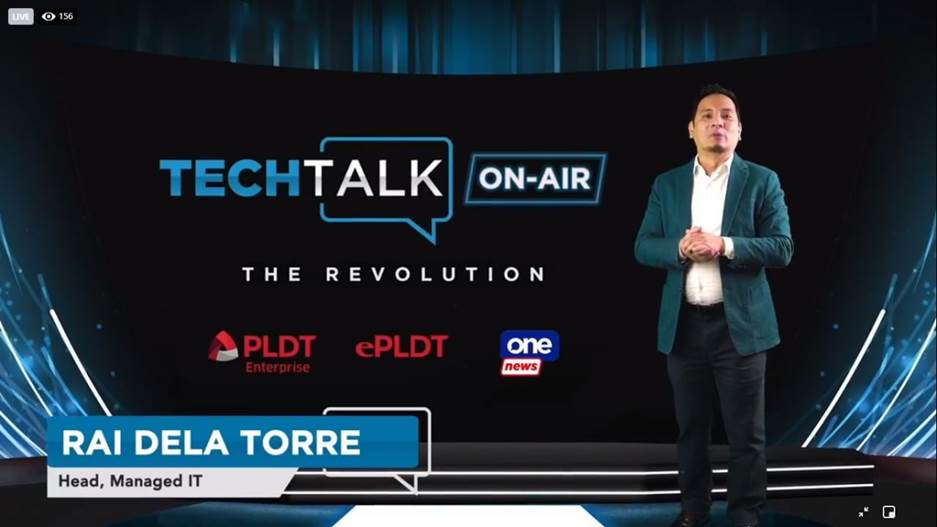 ePLDT category head for managed IT Rai dela Torre explained the Managed IT services they are offering to businesses. They assist in infrastructure architecture design, in actual implementation, and monitor, manage, and optimize an enterprise's IT system. With Managed IT, businesses can accelerate their digital transformation and get ahead of their competition.
Salesforce CRM platform and PLDT CCaaS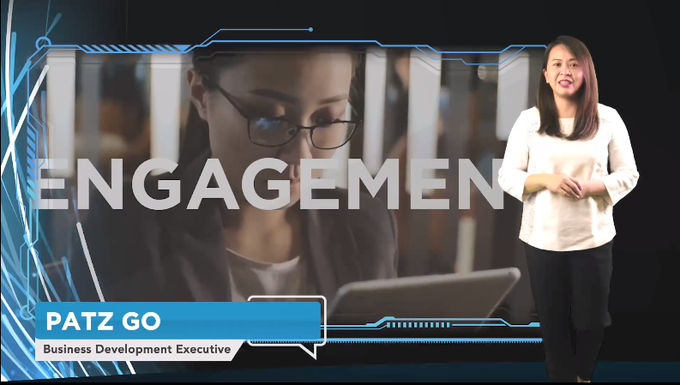 Aside from cybersecurity solutions, customer service is also key to organizational growth. ePLDT cloud business development executive Patz Go highlighted the key features of Salesforce and PLDT Cloud Contact Center as a Service (CCaaS), which are platforms that can facilitate clear communication with customers.
Salesforce is an artificial intelligence-powered platform that efficiently connects companies to their customers. Together with ePLDT, this CRM system helps create meaningful, insightful, unified, and data-driven engagements at multiple customer touchpoints.
Meanwhile, PLDT CCaaS is the emergency hotline facility of key government institutions, critical public assistance organizations, and other enterprises. It directly links these organizations to the general public.
Collaboration tools and robust platforms
Finally, collaboration tools and robust platforms for businesses complement the products and services offered above. These tools enable remote work and accelerate productivity.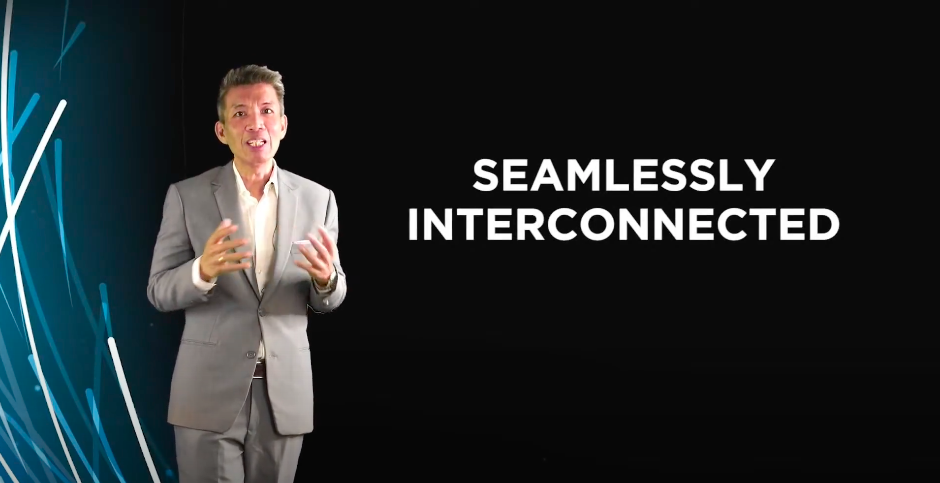 Some of the solutions presented include ePLDT Cloud Calling with Microsoft Teams, which utilizes legacy communications systems, Microsoft 365, and Google Workplace.
For businesses looking to shift to a cloud-based Enterprise Resource Planning (ERP) system – which can help them manage day-to-day business activities such as accounting, project management, and such – ePLDT is working with SAP. Through its subsidiary AGS, enterprises can streamline basic business processes into one single integrated solution. They also offer SimplERP for SMEs.
As a conclusion, PLDT vice president and head for enterprise digital solutions John Gonzales urged businesses to partner with managed services providers that can accelerate their digital transformation. "Re-imagine, re-define and re-design the future of your business," he said.
Future-proof your business by partnering with ePLDT. Learn more about their services here. – Rappler.com