Skyway Stage 3 will be toll-free for a month
The long-awaited Skyway Stage 3 project will be partially open starting Tuesday, December 29.
San Miguel Corporation (SMC) announced on Monday, December 28, that only 4 lanes will be opened to motorists. All 7 lanes of the 17.93-kilometer stretch will be open by January 14.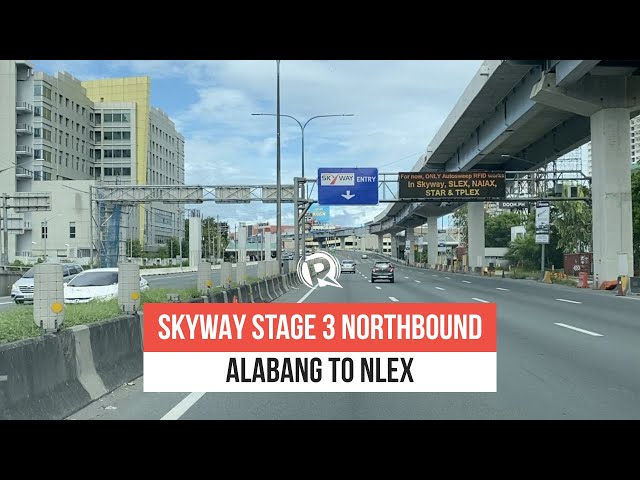 In October, SMC announced the tollway had been completed save for the finishing touches. However, SMC said Monday that the curing of concrete and preparations for asphalting were disrupted by recent typhoons.
"We cannot rush the curing of concrete and preparation for asphalt, because these have to be given enough time and have to be done according to the highest specifications to ensure quality and safety," said SMC president and COO Ramon Ang.
Toll fees are waived for the first month of Skyway Stage 3 operations.
The Skyway Stage 3 is one of the 23 big-ticket infrastructure projects that the Department of Public Works and Highways eyed to help ease congestion along EDSA.
The new tollway is linked to the Skyway Stage 2 in Buendia, Makati City and therefore will cut travel time to the North Luzon Expressway to 20 minutes, from around 3 hours through EDSA.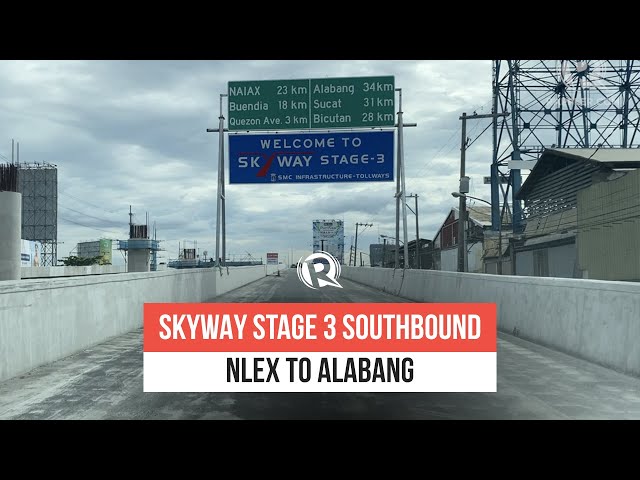 The construction of the Public-Private Partnership project started in 2014, but the completion date was postponed several times due to delays and right-of-way issues. – Rappler.com