'That's money that could have changed my life... So, how can I be okay with them?' says Albie Casiño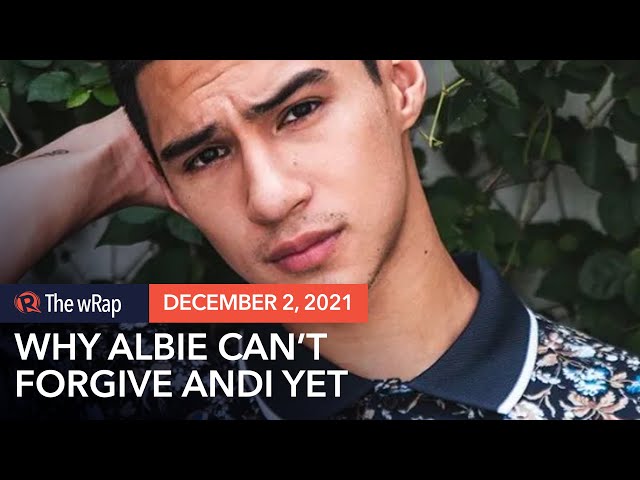 MANILA, Philippines – A decade after their 2011 paternity controversy, Albie Casiño admitted that he still finds it difficult to forgive Andi Eigenmann .
In an interview with Cinema News, Albie explained that the issue not only caused emotional torture to him and his family but also inflicted lasting damages on his then-rising showbiz career.
"I understand…that it's a very big part of my story. And it's inevitable that I'll be asked about it, but I just hope that people understand. Would you be happy about that if someone did that to you?" he said.
The controversy between Albie and Andi resurfaced when the actor, before entering the Pinoy Big Brother house in October, claimed that he hasn't received any apology from his ex-girlfriend's camp. Stevie Eigenmann, Andi's sister, disputed the actor's statement by posting a conversation between the two wherein Andi said she was sorry and Albie replied that he "never really needed one."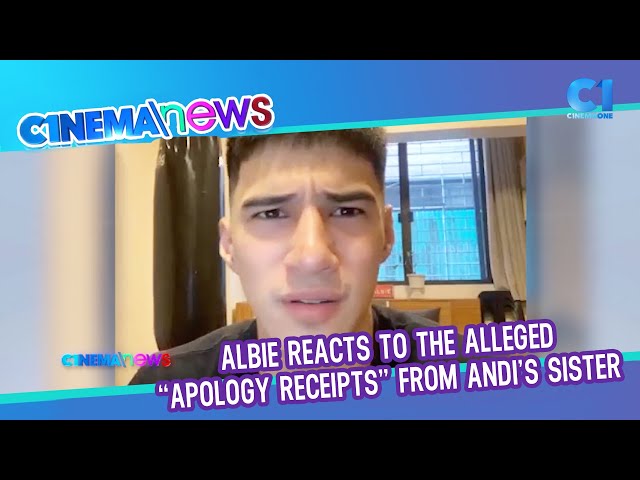 Albie explained that his response in the leaked conversation was a lie and that he still considered Andi's message to be a "non-apology." "I just didn't want to talk to her anymore. I feel if I told her how I really felt, the conversation would have gotten longer. I really don't want to waste any more time of my day talking to [her]," he stressed.
He went on to reveal that the scandal caused him to lose opportunities in his career. "Let's take away all of the bashing, all of the defaming of my name in public, even my family's name. They even went up to my mom, all the while knowing I wasn't the dad. Let's take that out of consideration. How about the fact that I lost millions of pesos worth of projects and endorsements from that?" he said.
"And it wasn't just a hundred thousand, bro. It's a million pesos worth of, I guess, 'damages' because that's literally money that they took out of my bank account. That's money that could have changed my family's life. Money that could have changed my life, right? So how can I be okay with them? Why would I be okay with them?" he added.
Aged 18 at the time, Albie had gotten his breakthrough role in the television remake of Mara Clara, where he was paired with Kathryn Bernardo. He was considered to be one of the rising teen stars of his generation until Andi accused him of being the dad of her then-unborn child while neglecting her during the pregnancy.
Albie has constantly denied being the father of the child. It was only in 2016 when it was revealed that Jake Ejercito was the father of Andi's daughter Ellie, and not Albie.
Albie closed off his interview by emphasizing that Andi's camp didn't clear his name even when it was confirmed that he wasn't the father of Andi's child. "First of all, you never made a public statement that I wasn't the dad. And you never made a public statement apologizing to me when everything you did to bash me was done publicly," he said.
Andi has yet to react to Albie's interview. – Rappler.com