(UPDATED) Actors Paolo and LJ split after six years of dating
After weeks of speculation, LJ Reyes confirmed on Wednesday, September 1 that her six-year relationship with Paolo Contis had ended.
Speaking extensively for the first time about the separation, the actress said she formally ended the relationship but said that Paolo had been distant to her and their family since late 2020.
LJ also didn't give a straight answer when asked if a third party was involved but said "other people would be able to answer that." She also said that despite her change of heart, Paolo did not want to take her and her kids back.
Speculation that the two split started after Paolo unfollowed everyone, including LJ, on Instagram and removed photos of her on his profile.
Previous relationships
Both LJ and Paolo have children from their respective previous relationships.
Paolo was married to Eat Bulaga former EB Babe dancer Lian Paz, whom he shares two children with – Xonia and Xalene.
Lian said that they got married in a civil wedding ceremony in 2009 before their first daughter was baptised. In the same Startalk interview released in September 2012, she said that Paolo broke up with her. The actor had told her that "it's just not working out anymore."
In November 2012, Paolo guested on Startalk and said that a third party wasn't involved in his breakup with Lian.
Currently, Paolo and Lian's marriage has not yet been annulled. "My case is still ongoing and of course sa atin (for us), we have to respect our law… Sometimes, we really have to wait longer," he was quoted as saying in a GMA Network article in August 2018.
In February 2021, even as Lian was engaged to her current partner, their annulment had not been finalized yet.
Paolo has a rocky relationship with Lian and their daughters. In February 2019, he told Pep that he hadn't seen Xonia and Xalene for almost two years. According to Inquirer, Lian had said that Paolo hasn't given child support since they split in 2012.
Meanwhile, LJ has a child, Aki, with ex-boyfriend Paulo Avelino. The two first confirmed LJ's pregnancy in April 2010. She gave birth to Ethan Akio, or Aki, in July.
LJ said in a November 2013 Startalk interview that she and Paulo have split, after three years of dating. In March 2014, LJ said that despite the breakup, they vowed to be good parents to Aki.
Paolo and LJ's love story
LJ and Paolo started dating in July 2015. In a Tonight with Arnold Clavio interview released in January 2018, the celebrity couple revealed that they grew closer while working together in the 2014 GMA series Yagit.
"Noong time na 'yon (At that time), I was going through a rough patch in life. Nakakuwentuhan ko siya. Napaka-positive, tawa lang siya nang tawa tapos nakakahawa (I was able to talk to her. She's a very positive person, she just keeps on laughing)… Eventually, I got to know her," said Paolo.
The actor added that he first remembered working with LJ in the GMA 2005 series Sugo. At that time, they were just acquaintances.
Paolo shared that at first, LJ wasn't aware that he was already courting her. The actress later realized that the actor was serious in pursuing a relationship with her.
LJ said, "Nagbabalance out kami. Sobrang positive ko with people and circumstances. Siya medyo negative… Masyado akong hopeful with everything at idealistic ako pero pinapakita niya sa akin, 'yung truth."
(We balance each other out. I'm a positive person while he's kinda negative… If I get too hopeful and idealistic about everything, he's the one who brings me back to reality.)
Paolo also revealed that he changed when he started dating LJ. "Mula nang makilala kita, nagkadireksyon ang buhay ko… at ginusto kong makadireksyon ang buhay ko," he said. (Ever since I met LJ, I found a direction in life… I wanted to have a direction in life.)
Both celebrities also spoke up about Paolo's good relationship with LJ's son Aki.
In August 2017, Paolo opened up about how he genuinely cares for Aki. "I will always be there for him. He knows that he can tell me everything, because we're friends. And I think that's more fun, a strong foundation," he was quoted as saying in an Inquirer article.
Paolo added, "I made it very clear with LJ from the get-go I wouldn't dare use her kid just so I could win her over. LJ is protective of her son, so it did take time before she entrusted him to me. And I'm glad she gave [me] a chance to do that."
In January 2018, LJ talked about how the two bonded. "May mga usapan na sila na hindi ko alam. Minsan kapag may boy talk sila, si Paolo na lang ang nagkukuwento sa akin, (They had conversations I don't know about. Sometimes when they have a boy talk, it's Paolo who tells me about it)," she said in Tonight with Arnold Clavio.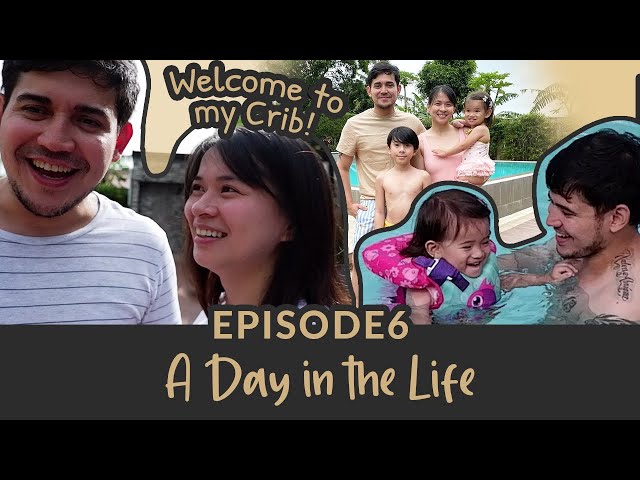 In January 2019, Paolo and LJ welcomed a daughter, Summer Alyana. The couple has since been sharing snippets of their lives on their social media accounts and Youtube channels.
On July 15, 2021, Paolo wrote a sweet greeting for LJ's birthday.
"Love, thank you for everything! Thank you for taking care of all of us! Alam ko mas mahirap ngayon na wala ako but I know the kids will be okay kasi nandiyan ka (I know it's harder now that I'm not there but I know the kids will be alright since you're with them)" he said in an Instagram post that has since been removed from his page.
Paolo added, "I want you to know how much I appreciate and love you! Can't wait to go home again and be with you! Please know that I'm always missing and thinking of you."
Over a month later, on August 19, fans noticed that Paolo had removed all of LJ's photos from his Instagram feed and had stopped following anyone on the platform.
In the interview that aired on September 1, LJ confirmed their separation, saying that she hasn't spoken to Paolo after the split. The actress, together with her kids, flew to the United States to distance herself from Paolo. LJ has also deleted photos of Paolo on her Instagram.
In an Instagram post on September 8, Paolo addressed rumors and allegations surrounding his split. The actor admitted – in vague terms – to having been unfaithful to LJ during their relationship.  – Rappler.com