Are Xavier and Mico friends, lovers, or nothing?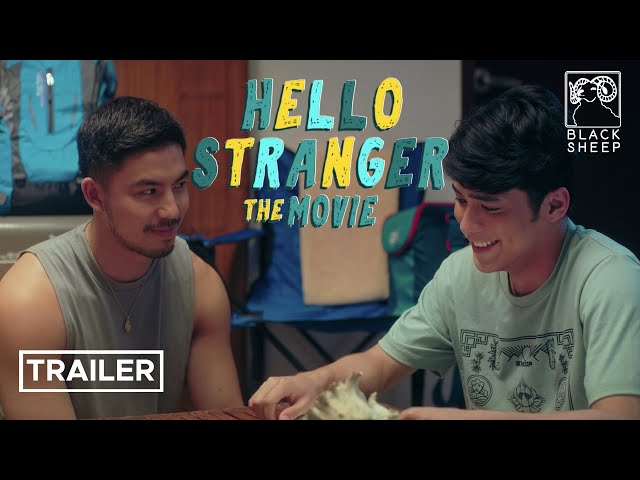 Hello Stranger's Xavier and Mico are bringing their chemistry back to the screen the upcoming film sequel to the hit BL series. But as the newly-released trailer shows, the pair may not have gotten the rosy happily-ever-after that people expected.
The series followed the two college students as they worked together on a literature class project and slowly got closer, despite being complete opposites and only meeting virtually via video call.
At the end of the series, Xavier and Mico meet in real life and admit their feelings for one another – and while their longing glances implied a romantic future together, the show was pretty open-ended.
The film may be providing more questions before it gives answers. In the trailer, released on January 23, Xavier and Mico are shown meeting again in real life, this time for a writing camp by the beach, where they are joined by Mico's friends, "the Young Padawans," as well as their other schoolmates – including Xavier's ex, Crystal.
As fate would have it the two end up being roommates – and while they both clearly have feelings for each other, they seem to be bent on being friends more than anything.
Throw in Crystal and a handsome, flirty new classmate, and it seems like a bumpy road to happily ever after for XavMi – if at all.
Tony Labrusca and JC Alcantara are reprising their roles as Xavier and Mico respectively, while Vivoree Esclito, Patrick Quiroz, and Miguel Almendras also return as Mico's friends.
Meann Espinosa is coming back as the kooky literature professor Tina Moran, and Gillian Vicencio returns as Crystal.
The cast will be joined by new faces, including Markus Paterson, who plays Simon, the classmate who ends up getting close to Mico.
Hello Stranger The Movie, directed by Dwein Baltazar and produced by series director Petersen Vargas, is set to premiere on February 12. It will be available via ktx.ph, iWantTFC, Sky Pay Per View, Cignal Pay Per View, and TFC IPTV. – Rappler.com