It's been a whirlwind of activity for BGYO since their debut
It's only been six months since their debut launch last January 29, 2021, but BGYO is already making waves.
Wanting to inspire fans and listeners not to give up, BGYO made it a point to reflect their own training experience in their music. Through their songs, the group aims to capture the passion and dedication they have for their craft.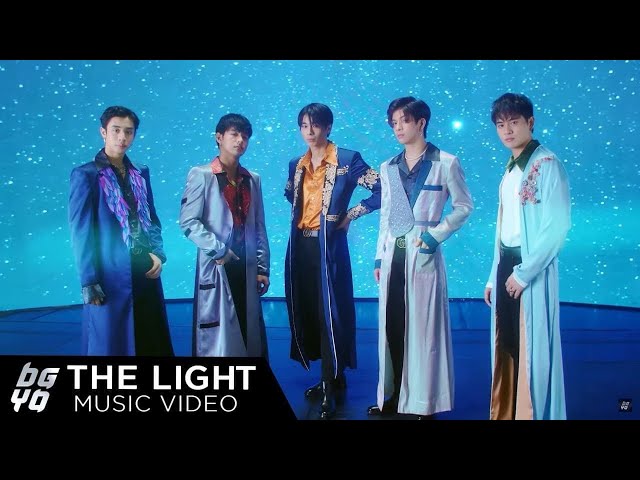 Hard work pays off
None of BGYO's members thought they'd be boy band members. Gelo Rivera just wanted to perform, JL Toreliza hoped to become a solo singer, Akira Morishita had been acting in TV series and commercials, Mikki Claver was just a regular student, while Nate Porcalla was only involved in dancing. But as all success stories go, all five of them took the leap when they auditioned for the Star Hunt Academy.
Led by Star Magic and ABS-CBN Entertainment Production head Laurenti Dyogi, the Star Hunt Academy (SHA) program is where rookies are trained by both Filipino and South Korean choreographers and singers under an "idol" system, before they're deemed fit to make their debuts.
In an interview with The Bro Show, Nate said that all the trainees had to stay at the Star Hunt boot camp, where they took several classes and accomplished challenges. "The workout was intense, the stamina training, [we also had training] for projection – how would we look, use our face on camera. There's evaluations on our voice every month," Nate described their training period.
Like most idol training programs, SHA started with several trainees who passed their initial audition. Trainees who fail challenges and evaluations leave the program one by one, until those who made it and are deemed ready to debut make it to the final cut.
While they are known as BGYO now, they were initially called the "SHA Boys." Dyogi also told Rappler that BGYO was originally meant to debut as a 7-member group.
More than the physical requirements of the training, the BGYO members said that one of the their biggest challenges was being away from their family. During their time in boot camp, members had to live together and limit their contact with loved ones.
"Noong una palang, niready na namin 'yung sarili namin na nandito kami, 'yung family, iniwan namin, pati mga kaibigan, noong una, talagang nahirapan kami," Akira said in a The Best Talk interview. (From the start, we readied ourselves because 'now we're here, we left our family and friends.' At first, it was really hard.)
Gelo, the group's leader, said they thought of it as an investment. "In the end, kami 'yung magbebenefit naman nito, kaya parang malaking puhunanan na 'to para sa future namin," he said. (In the end, we'll be the one benefitting from this. So it's just a huge investment for our future.)
When BGYO made their debut with the single "The Light," it was clear that their two-year training paid off.
"For a time, we thought we needed to cut it but management said we've invested already, the kids have dedicated much of their lives. I'm very proud of these kids because they gave up a lot to come up with this, to practice this, day in and day out, they trained so hard and they're just in their teens," Dyogi told Rappler.
Just the start for BGYO
Explaining that their group name stands for "Be the Change, Go Further, You and I, Originally Filipino," BGYO promised that they will not only entertain, but will also empower youth through their music.
"Let's be each other's lights in this darkness," Nate said during their I Feel U guesting.
Gelo added, "Through our songs, gusto namin ipakita na the light will continue and manggagaling talaga siya from you (we want to show that the light will continue and it stems from within you)." Mikki also said, "The message can reach people na nawawalan ng pag-asa at sana ma-inspire sila na 'wag mag-give up (who are losing hope to not give up.)"
"Hindi pa po kami nakapaniwala. Parang nanaginip lang kami (We're still in disbelief. It feels like we're still dreaming)," JL said. Mikki added, "We are also blessed and thankful na nakapag-debut kami kasi maraming nangarap at gusto rin mag-debut. Ever since trainees palang kami, sinusuportahan na kami (that we got to have our debut because a lot of other trainees also dream of debuting. Ever since when we were trainees, we've been receiving overwhelming support.)"
It's been a whirlwind of activity for BGYO since their debut. The group was featured in the Spring 2021 issue of L'Officiel magazine and they were MYX's "spotlight artist" for the month of April.
BGYO also released their second single "He's Into Her," the soundtrack for the romantic comedy series of the same name. They also collaborated with KZ Tandingan for the "Feel Good Pilipinas" music video.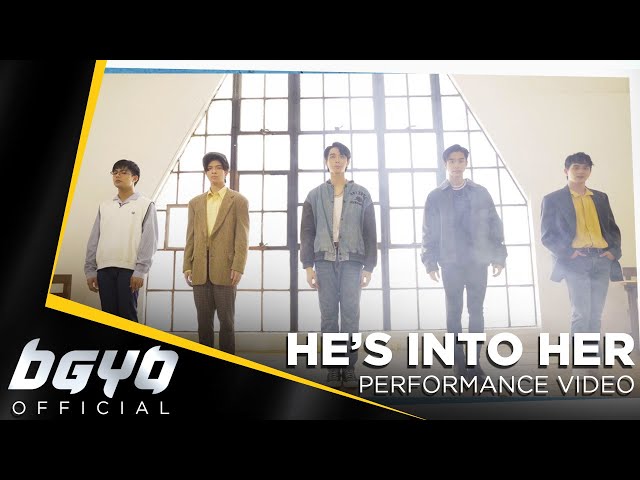 In May 2021, BGYO debuted on the second spot of Billboard's Next Big Sound chart. According to Billboard, the chart tracks "the fastest accelerating artists during the past week, across all major social music sites, statistically predicted to achieve future success."
With these achievements in a short period of time, Gelo assured their fans (called ACES), "Mas gagalingan pa namin kasi na-eexpect 'yung tao na more. Papanindigan namin 'yung binigay namin at kailangan namin mas higitan pa 'yun." (We're going to do better because our fans are expecting more. We'll do even better in the future.)
With a lot of fame comes hate. But Gelo said they'd rather focus on the positive feedback. "Hindi naman po maiwasan na may negative comments pero pinupulot lang namin 'yung kung saan kami mag-gogrow. Basta tutuloy lang namin 'yung ginagawa namin habang wala kaming inaapakang tao."
(We can't really do much about negative comments. We just take note of the things we could grow and improve upon. We'll keep on going as long as we're not doing anything bad.)
BGYO is set to hold their first digital concert with their sister group, BINI, later this year. A final date has yet to be announced. – Rappler.com