'Sa Iyo' composer shares the story behind the immortal pop hit – and why he hid from it for so long
Long before she became Philippine pop's queen, a bright-eyed, pigtailed Sarah Geronimo sang and danced to "Sa Iyo" at Enchanted Kingdom, captivating Filipinos everywhere. Here was a girl brand new to the music scene – the winner of a singing competition on TV – joyfully belting out a bold declaration of love.
She was still just an up-and-comer, but that song was a good indication of the legend she would become.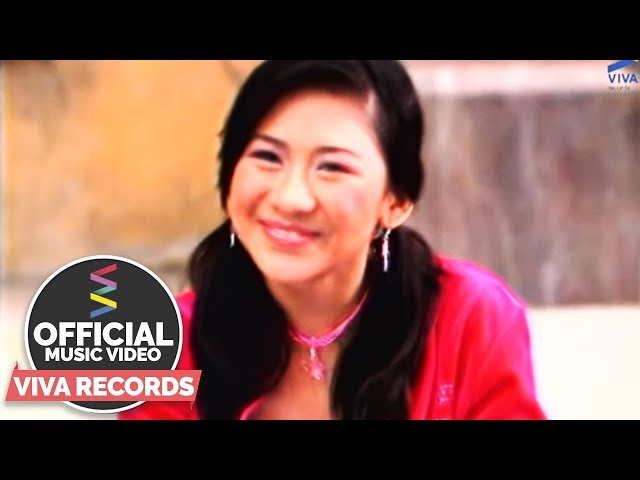 With Sarah, "Sa Iyo" became a runaway hit, the earworm that kept the singer's voice on the airwaves and in people's heads. Its catchy chorus caught on easily with listeners and has become a pop classic since its 2003 release. Brands such as Jollibee and Close-Up and politicians such as Sonny Angara even used it in their jingles.
The song's success was no doubt a celebration for Sarah, but not so much for its composer, Dadee Joon, credited as Jun Murillo. His most well-known work was being played on every radio station and music channel, and yet he was avoiding even talking about it.
Dadee may have been employed as a producer, arranger, and songwriter, but his big dream was always to sing his own songs. "Sa Iyo" was just one of several tracks that he had written for himself but had been passed on to other artists.
"Ang napansin ko na naging reaction ko all those years, parang nagtago ako from the song. Parang marami akong naging…call it gripes or parang sentiments na ganun 'yung nangyari doon sa song, na hindi siya napunta sa akin," he said in an interview on Rappler Live Jam.
(What I noticed was my reaction all those years – I'd hide from the song. I felt a lot of…call it gripes or sentiments about what happened with the song, that I wasn't the one who recorded it.)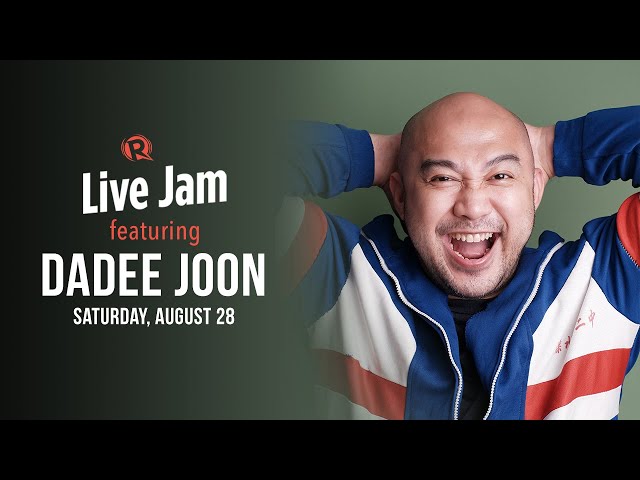 "Grateful ako na sumikat siya tapos 'yung nagpasikat sa kanya is somebody na naging Sarah Geronimo. So sobrang grateful ako noon, but deep inside my heart, noong time na 'yun, parang nagtatago ako tuwing nababanggit 'yung song na 'Sa Iyo….' 'Pag sinabi ko na oo, ako 'yung sumulat noon, parang ang kasunod na question is, 'Bakit hindi ikaw 'yung kumanta?'" he said.
(I'm grateful that the song became a hit and the person who made it famous is someone like Sarah Geronimo. I'm so grateful for that, but deep inside my heart, at the time, I'd hide whenever that song would come up…. When I say yes, I wrote that, the question that would follow is, 'Why weren't you the one who sang it?')
Nearly two decades down the line and that question now seems irrelevant. Dadee has accepted what the song has become and is no longer hesitant to take credit for it.
'Sa Iyo' origin story
In a vlog on his YouTube channel, Dadee shared how "Sa Iyo" came to be.
It all started in 1999. At the time, Dadee was in college and fresh from his first heartbreak. He promised not to fall in love for a while, but then he met someone new – and that promise was thrown out the window just a month after.
When his new lover went home to the province for two weeks, Dadee ended up writing three songs in their absence. One of them was a song called "Pag-ibig Mo Lang," whose first verse spoke about how unexpected their relationship was. Dadee presented that song and two others to his lover, along with a piece of carrot cake.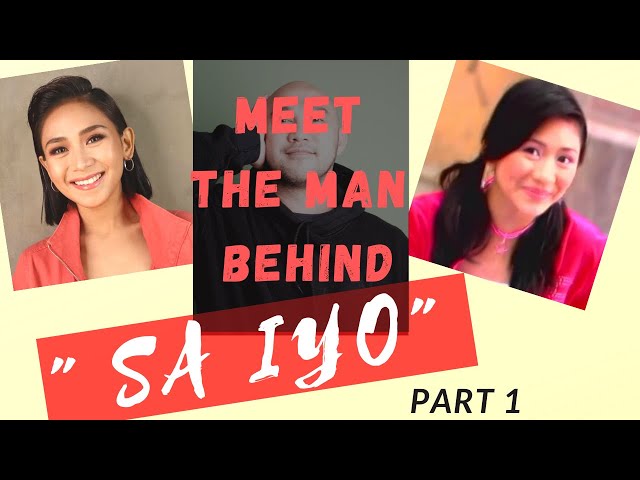 Years later, in 2002, Dadee was gathering material for a 10-track album and when he dug into his repository, he chanced upon "Pag-ibig Mo Lang" – the only song that remained unpublished of the three he wrote for his then-lover.
He decided to make a few tweaks to the song, changing the chorus to make it simpler, catchier.
"Naisip ko rin, gusto ko 'yung bagong chorus ko, double function…. Puwede siyang love song para sa jowa, but at the same time, puwede din siyang praise song," he said.
(I thought that the new chorus should have a double function…. It could be a love song for a partner, but it could also be a praise song.)
Inspired by the worship song "Shine Jesus Shine" and Side A's "Tuloy Pa Rin Ako," Dadee then rewrote the chorus, choosing words that evoke the kind of jubilant devotion that would not be out of place in church.
He named the reworked song "Sa Iyo," and the title would be strangely prophetic of how the song wouldn't remain his but given to another ("for you").
Writing for himself
Dadee has yet to share the full backstory on why Sarah ended up recording "Sa Iyo," but he'll be doing so in another vlog on his channel. That episode, along with his version of "Sa Iyo," will be released soon on Facebook, YouTube, and Soundcloud, and in October on Spotify.
In the meantime, he's been releasing new original songs, because after years of being sidetracked writing songs for others, he finally decided to write again for himself.
His debut single is "Parang Asianobela," an Asian pop-inspired track that captures the loneliness and hope that overseas Filipino workers experience. The track was released in July and is available on Spotify.
Another song, the Christmas track "'Di Na Sana Magpapasko," is out now on his Facebook, Soundcloud, and YouTube, and is set to be released on Spotify on September 24.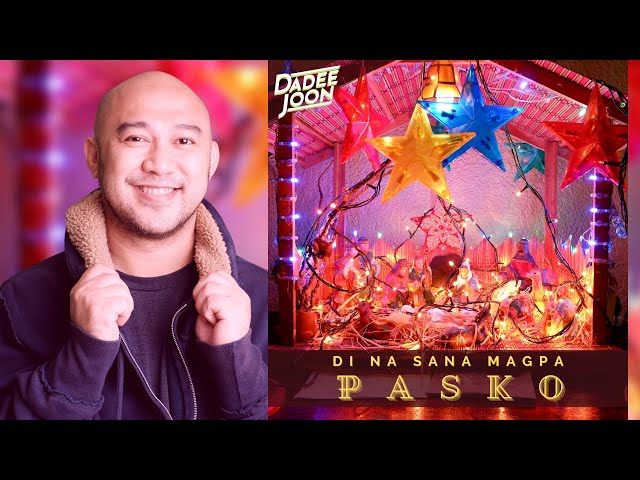 His latest track, "Arat na sa place ko (as a friend)" – a novelty song inspired by current showbiz events – was written on September 13 and is available now on Facebook, Soundcloud, and YouTube, with a Spotify release set for October 1.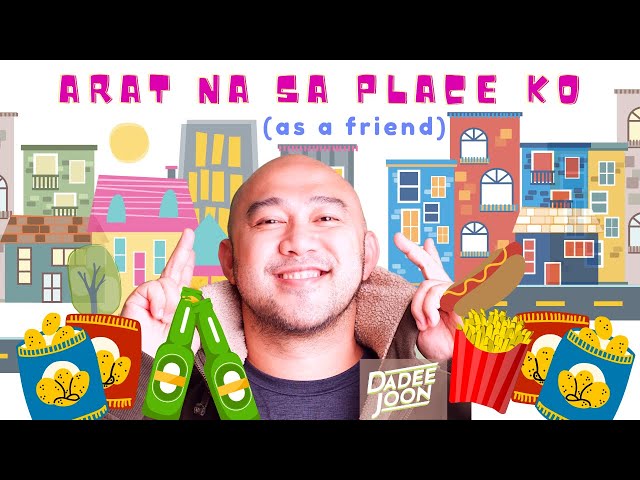 "Actually, the original dream that I really had was really to do this (sing my own songs)," Dadee said on Rappler Live Jam.
"This year, or maybe last year, I've always thought…pandemic, anything could happen, anyone could go at any time, including me. And I'm always paranoid that anything could happen to me," he said. "Sabi ko, eto na (I said this is it), I'll grab the chance." – Rappler.com