The artist talks about her Filipino roots, music, and creating a song for 'Judas and the Black Messiah'
"Oh my gosh. TFC was always on the TV. I watched all the funny game shows. I listened to a lot of Sharon Cuneta."
H.E.R., the Grammy-winning Fil-Am whose real name is Gabriella Sarmiento Wilson, reacted enthusiastically when I asked her about how her Filipino heritage shaped her growing up years – aside from the ubiquitous karaoke mike, of course.
"I learned how to sing in Tagalog. I learned a song called Maging Sino Ka Man when I was really young," added the personable 23-year-,old who won best R&B performance and best R&B album for her eponymously titled work in the 61st Grammy Awards in 2019. She wore one of her trademark stylish sunglasses in this recent video call.
The following year, H.E.R. again grabbed 5 Grammy nominations. This year, she is up for Grammys in three categories, including song of the year for I Can't Breathe. No less than artists like Rihanna, Usher, Drake, and Janet Jackson raved about H.E.R.'s debut EP, which started the buzz about the mysterious talent.
The singer-composer, whose Pinay mom is Agnes Sarmiento Wilson, peppered our interview via Zoom with Tagalog phrases like "Maraming salamat!" Her dad is Ken Wilson. She grew up in Vallejo, California, a city in Northern California, where many Filipinos reside.
"I never imagined I would be in this position," admitted the artist, whose professional name is an acronym for Having Everything Revealed. "I hoped for it but you could never really prepare for a moment like this."
"I've just been trying to take it all in, take advantage, and just keep moving."
Told that Sharon Cuneta and Rey Valera, who composed Maging Sino Ka Man, would be thrilled to know they figured in her young life, the artist replied, "Man! That would be great. I definitely want to have a show in the Philippines one of these days and sing with some of the legends and artists."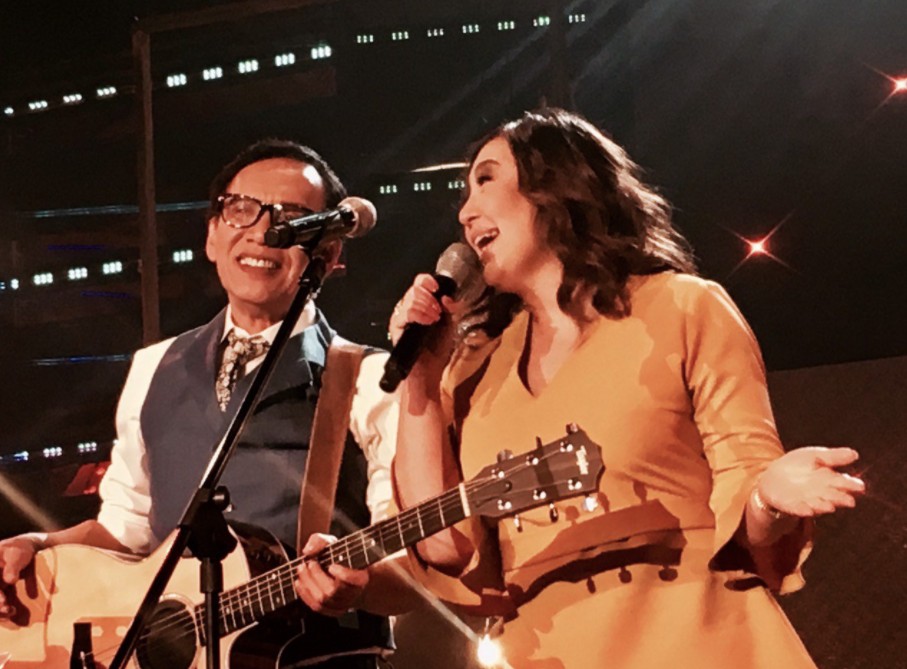 "I know an artist out there named Jay-R who I really love. He does R&B music. But I'm excited to come back to the Philippines and do a show."
"I just went to the Philippines," shared H.E.R., who performed as a child on the Today show (she covered Alicia Keys' If I Ain't Got You), was voted among the three Next Big Thing by Radio Disney and performed in New York's Apollo Theater when she was only 9 years old. At 14, she already had a record deal with Sony.
"It wasn't my first time," the performer said about her trip to the Philippines. "But the first time, I really got to explore Nueva Ecija, where my mom is from, in December 2019. We had a big vacation. I got to see where my mom grew up. It was very humbling, to say the least."
"But you know, my mom, when she was pregnant with my sister, and I had a performance, she carried my heavy equipment while my dad was at work. She really believed in me. She did whatever it took for me to be able to do what I love."
"And my dad taught me so much. He made me study some of the greats. That helped me today. The work started when I was really young, and I loved it."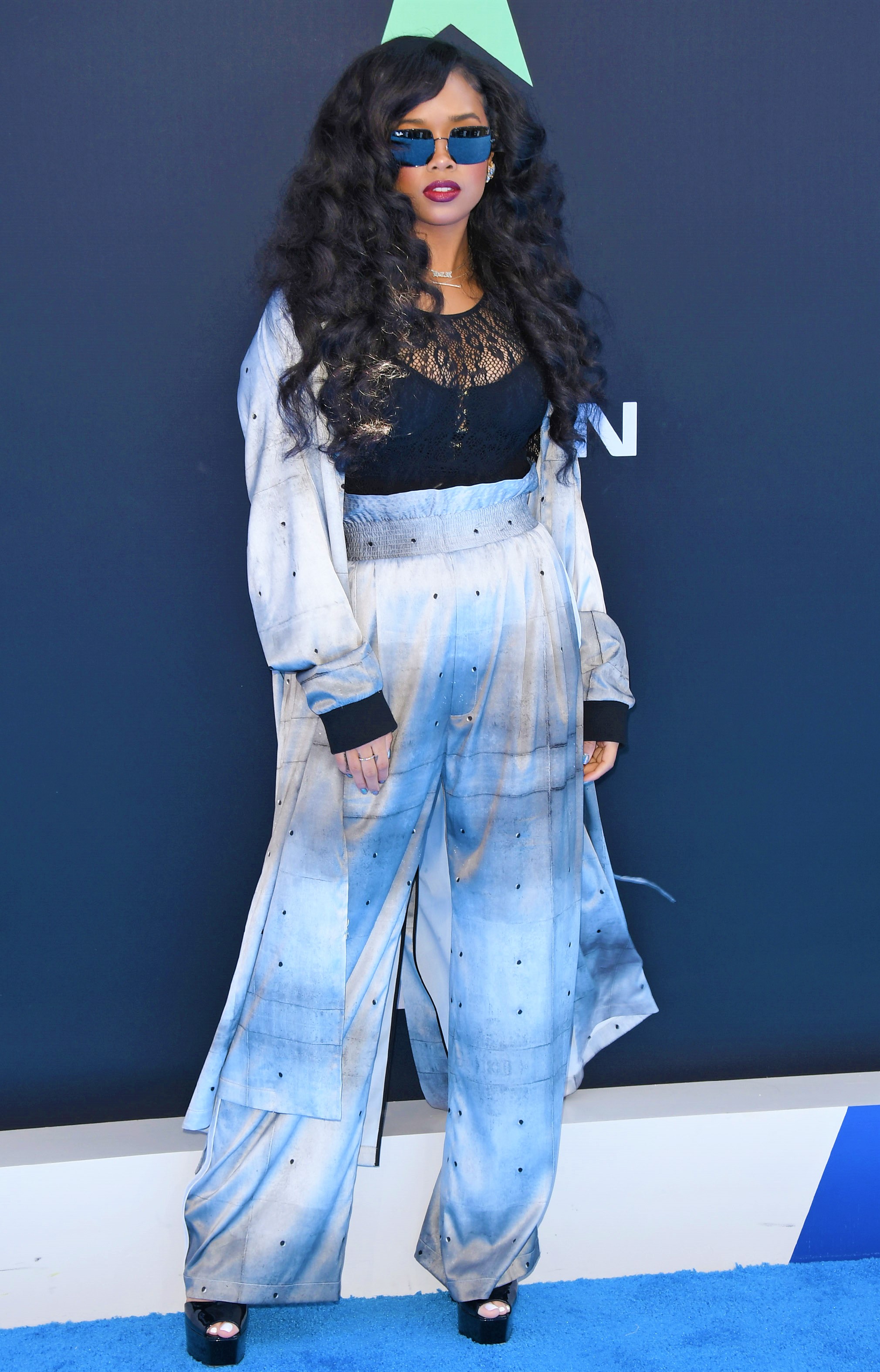 Fortunately for us, H.E.R. pursued her musical passion. But she said, "Yeah, definitely around high school, my mom was like, hey, you should be a nurse. And go to college, and do the whole thing. I was going to but then I made the decision."
"If I'm going to do this – music is what I love – I have to go in 100 percent. My mom supported me on it. I've had the right team and the foundation to now be able to do it professionally and talk to you. I'm really thankful."
Asked to elaborate on published quotes in which she admitted her earlier struggles because she was too black or too Filipino to fit in, H.E.R. answered, "It's really embracing who you are and what makes you different. That's a challenge in being comfortable with yourself and knowing, I can hang out with either/or. I am culturally embraced by both now. I feel like I take from both."
"Now, I've got this beautiful life experience because I get to go to the Philippines, visit my family, and see how my mother grew up. I also get to go to the South, see how my father grew up, and understand what it's like to be a Black man in the South."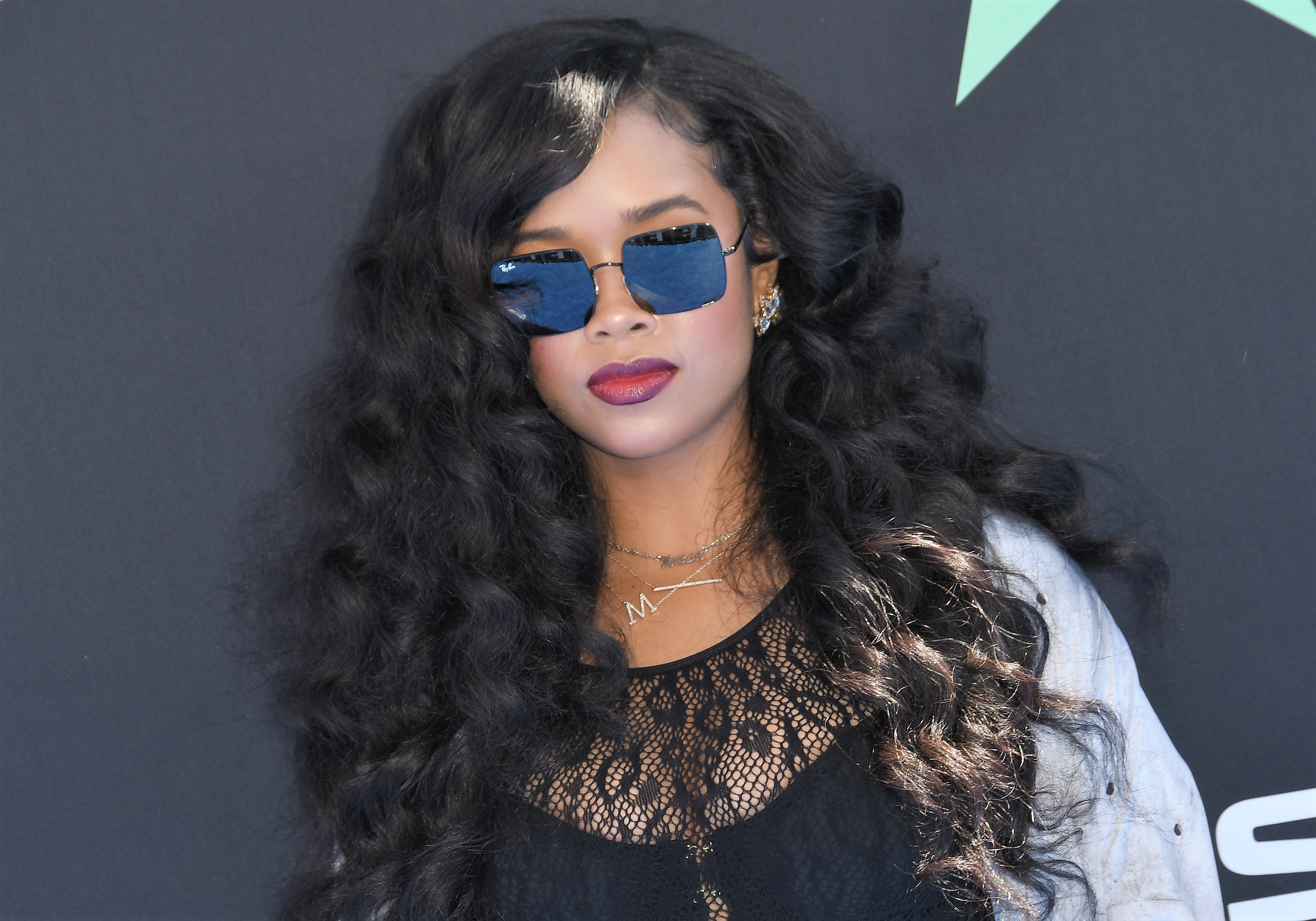 "And what it's like to be a Filipino woman (mom Agnes), coming to America, trying to be successful and trying to have a good life here. Those two different perspectives have given me so much knowledge and so much wisdom so I appreciate it now."
"I think that's what's helped me a lot. But I love music and I love all different cultures of music. So, I take those influences when I create, too."
As for coming up with her professional name, H.E.R. explained that, as she told NPR, she wanted the attention on her music, not on "Who is she with?" or "What is she wearing?"
"That was kind of the purpose," confirmed the multiple Grammy nominee, whose nickname is Gabi. "To me, the stage name wasn't so much of a stage name. It was more the name that represents this music that I'm putting out and that is who I really am. Because music, to me, is my diary. It's very personal, it can get very deep and very hard to write these things."
"So when I decided to put out my project and be heard, it was like, this is easier for me to tell my truth. It's easier for somebody to relate to the lyrics and really listen to the message because I feel like we focus too much on other things."
"We focus on the looks and all of these different things. I'm really just about the music. I love the music, the lyrics. I'm really about my art. I just wanted to represent that and that should be at the forefront."
She also credits her dad, Ken, for his musical influence. "When I was growing up in the Bay Area, my dad was a construction worker but he did music on the weekends. He loved music. He had a cover band (Urban Bushmen). All the instruments were in the house because they would rehearse in our living room."
"I would watch the band. I was three years old. I was sitting on my dad's lap while he was playing. I have pictures of that. I started learning songs when I was six. I started performing with my dad's band when I was six and really got to know music."
"I picked up the guitar at seven. He taught me how to play the blues pentatonic scale and it was just something that I always gravitated towards. I really love playing instruments and learning songs and music."
"My dad was playing James Brown, Jimi Hendrix, Prince, Lenny Kravitz, Eric Clapton, AC/DC. Everything was playing in the house, including Aretha Franklin. And so I had all of these different influences. I carried them with me till now."
H.E.R.'s journey now takes her to the cinema. "Fight for You," which she performed and co-wrote with D'Mile and Tiara Thomas, is the theme song of Judas and the Black Messiah.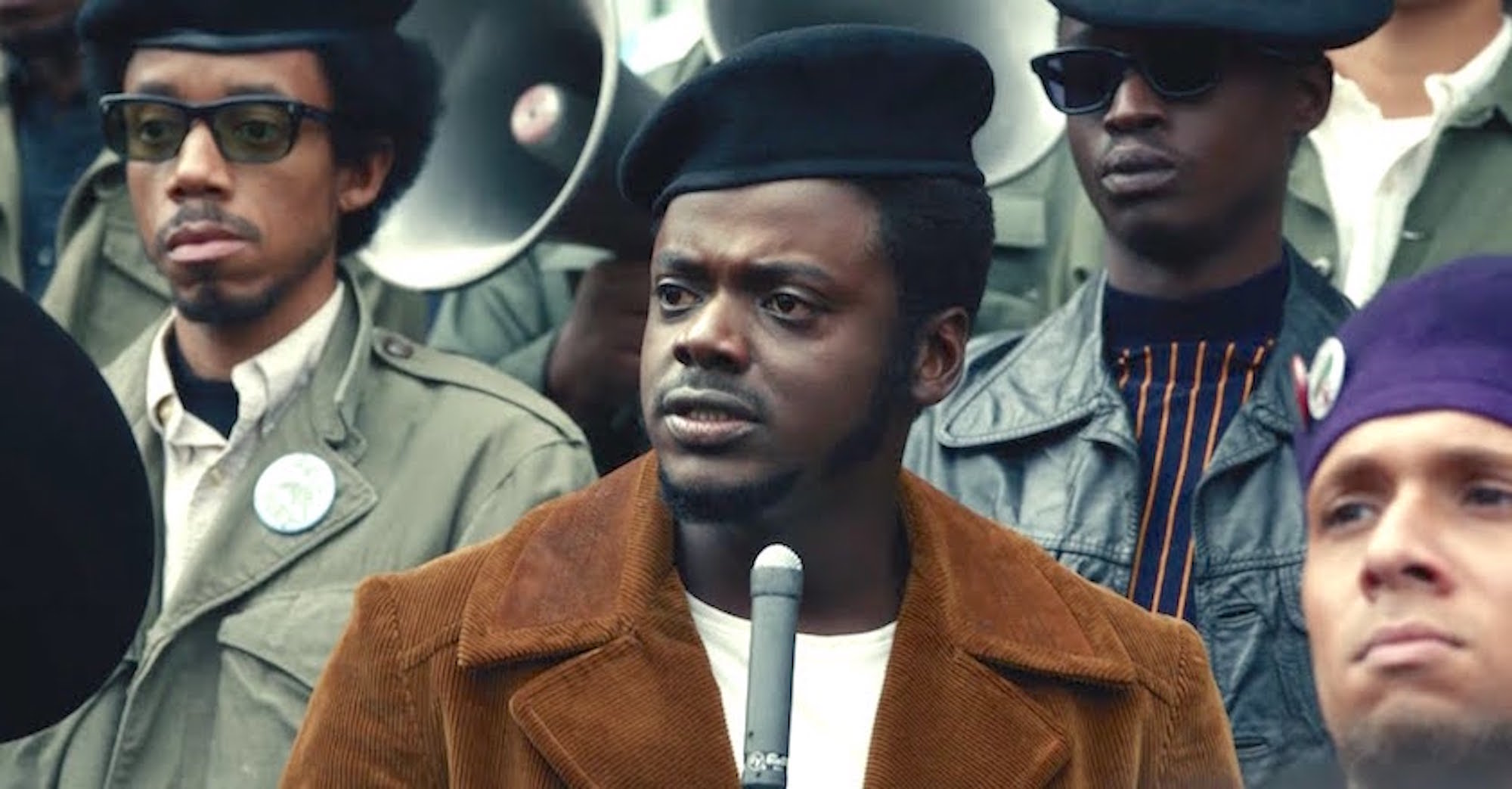 Directed by Shaka King, the film which is set to debut in the 2021 Sundance Film Festival, depicts the life of Fred Hampton (played by Daniel Kaluuya), who was chairman of the Black Panther Party in Illinois in the late 60s.
H.E.R. recalled being shown the biographical film prior to composing Fight for You, which evocatively recalls the 60s and 70s.
"The film was pretty much in its last stages," the artist said. "That's always easier for me as a creative to know the film as a whole and to make the song that represents the movie. Archie, who works with RCA (where she is currently signed), talked to me about the movie and the concept."
"I was just blown away at how powerful this story was about Fred Hampton. I really wanted to be a part of it. So I told Archie, I think I can make a masterpiece for this. He said, I also think you can."
"And we made it happen. It took some time but I was definitely excited to do something like this because I love the late 60s and 70s."
On being able to showcase the essence of the story's era in her song, H.E.R. pointed out, "I wanted to capture a lot of the different themes of the movie – this idea of fighting for something and giving people hope, whether in love, in a generation or injustice. So, 'Fight for You' is really about that."
"I listened to a lot of stuff that I already listen to like Marvin Gaye, Curtis Mayfield and Sly and the Family Stone. Those are some of my favorites. When we talked about the movie, and the theme of the song, it was easy for me to take what was sad and disappointing about the story and want to make a song out of that and make a ballad."
"But I realized that I need to give people hope. What's happening in that movie is honestly happening now. Music needs to give hope so I took that approach."
"And the bass line, you can't help but move. Lyrically, I just felt like it needed to be universal because within Fred Hampton's stories, there's the story of him, the woman and the child, and all of these things. I needed to capture those in the song."
"So lyrically, when I say, I'll always fight for you, it could be fighting for somebody that you love if he is going through something, fighting for your people, for a generation, for whatever it is that you strongly believe in or that you love. That's really what I wanted to capture in the song."
As we ended our Zoom chat, H.E.R. told me with a smile, "Ingat." – Rappler.com