'No one is saying you have to support all contestants, all we're saying is that you support your delegate without bringing others down,' says Nova Stevens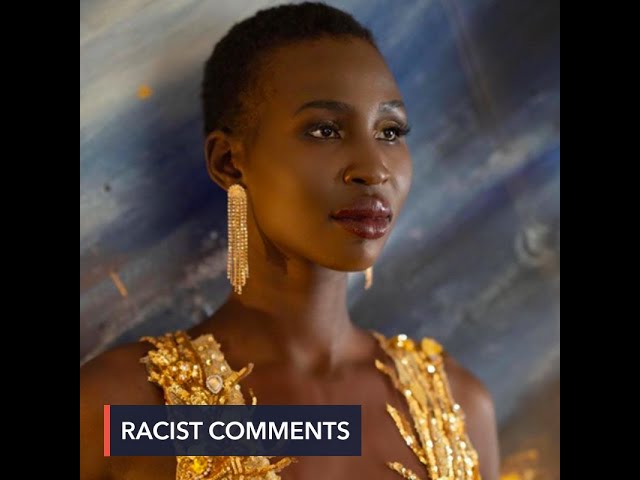 Miss Universe Canada 2020 Nova Stevens on May 4, Tuesday, called out racist comments she's been receiving from several pageant fans.
On her Instagram, the 26-year-old Canadian beauty queen, who is of Sudanese descent, shared screenshots of comments criticizing her appearance. The remarks included: "Akala ko engkanto (I thought she was a mythical creature)," and "Hindi naman sa hinuhusgahan ko siya pero natatakot ako, promise. Parang hindi siya tao." (I'm not judging her but I'm really scared. It's like she's not a human being.)
Stevens lamented that despite the "Black Lives Matter" and "Asians are human" movements, some people are "still stuck in their ignorant and racist ideologies."
"The world is evolving, people are realizing that beauty is not exclusive to one specific group of people. The definition of beauty applies to all, because beauty can be seen in different shapes, shades and sizes," she wrote.
"We don't need to look the same, just need to treat each other the same."
The beauty queen also admitted that she's disappointed with the behavior of some pageant fans from other countries, noting that their hate takes away from the fun and enjoyment of the pageant. "Is it really that difficult to spread love instead of hate? No one is saying you have to support all contestants, all we're saying is that you support your delegate without bringing others down," she said.
Although her post featured screenshots of Tagalog comments, Stevens emphasized that the post didn't mean to generalize Filipino pageant fans. "In case it's not clear. I don't think all Filipinos are racist. That would be ridiculous to say… I'm sharing this as a teaching moment so that we can make pageants fun and enjoyable for all," she wrote.
Colleagues from the pageant industry showed their love and support for Stevens in the comments section. Filipino gown designer Michael Cinco wrote, "You are an angel and one of most humble and stunning human beings I've ever met. Love you."
Miss Universe 2020 batchmates Francisca Luhong from Malaysia and Adline Castelino from India encouraged Stevens to stay strong amid the ordeal.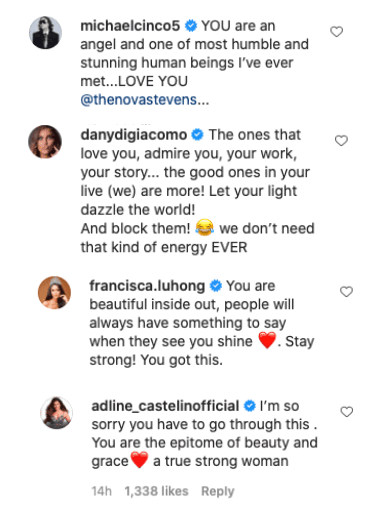 In a follow-up post on May 5, Wednesday, Stevens clarified that the post wasn't intended to incite more hate, but rather to "shed light on the toxicity that sometimes hails from fans (from all over the world)."
She added that hopefully, it'd the last time for her and other beauty queens to post about receiving hate online. "Let's get back to spreading love, celebration and making pageants fun for all. Root for the girls, they deserve to be celebrated and spoiled with lots of love," she concluded.
The Miss Universe coronation night is scheduled on May 17, (May 16 in USA), with Rabiya Mateo representing the Philippines in the pageant.
Filipino pageant fans can watch the competition live on A2Z channel starting at 8 am. – Rappler.com