'I heard things that I wasn't supposed to hear and it hurt,' says Michele, in a 24-minute video, without saying what those things were
Michele Gumabao on Monday, November 2, spoke up – for what she said was going to be the last time – about the controversies that followed her after the Miss Universe Philippines pageant.
In a 24-minute video, Michele, who was 2nd runner-up to Miss Universe Philippines 2020 Rabiya Mateo, said she was "speaking up for herself."
"I am empowering myself. I am fighting for my story, I am fighting for my experiences because people have been trying to taint my name and drag me into so many issues that are not real and did not happen," she said. (READ: Sandra Lemonon trends, says 'truth always comes out' after Miss Universe Philippines finals airs)
Michele said that she has been so busy juggling both pageant and work commitments that she collapsed due to exhaustion. She also said that she injured herself before the Miss Universe Philippines activities in Baguio.
"I cut my head, I sprained my knee, I broke my toe. It was all very challenging because as a beauty queen, you have to walk in high heels, you have to look your best, your face has to be presentable at all times," she said.
After taping the finals on October 24, she said that she finally got the chance to bond with some of the candidates. She also said that she received "cryptic messages" about the results, but chose to have fun until she heard of unpleasant things.
"Early morning of the 25th at around 3 am, I heard things that I wasn't supposed to hear and it hurt. I must admit I went back to my room and I cried so hard," she said.
Michele did not expound on what she heard but said she was left "heartbroken" and devastated.
The volleyball star said the following morning, she dressed up, went down to join other candidates just as the Top 16 went on stage for the finals, which was being streamed online and aired on GMA 7.
But, Michele said, their stream appeared to be delayed. Even as the results of the pageant were made known online, the stream was still ongoing.
"So many people came to me and was (sic) hugging me and a lot of tears were happening around (sic) and so many questions of why, how, what, overwhelmed me too much. After knowing what I knew the past two days, everything just came crashing down on me," she said.
She said she did not want people to see her cry, so she went to the production team and asked if they could fast forward the feed since the winners were already known. Production said they could not and she went back to her room.
Michele said she then sent a text message to Miss Universe Philippines creative director Jonas Gaffud and explained why she was leaving.
"I told him that I was leaving and I told him everything. And so he said okay, and that he was worried about social media and what everyone would think, and I told him not to worry and that I would handle everything."
She also said that she sent a message to the eventual winner, Rabiya Mateo, to explain why she was leaving. Michele said Rabiya replied to say "thank you."
Since she was knocked out during the trip from Baguio to Manila, Michele said she only learned of the online firestorm through her family.
"I could not believe that people are capable of such things, that we are in this pageant joining because of our dreams because we want to empower people, but it's so toxic," she said. 
Michele said that she avoided social media for days to rest. She also decried how people started to make an issue on social media about her absence during the announcement of winners. She said was disappointed because the Miss Universe Philippines organization "kept quiet" even as people started speculating about her absence.
"When people were making issues about me leaving and not being part of that photo, the organization knew why. They knew my reasons, they knew why I left, they never said anything, they kept quiet."
"I never answered bashers online because I respect people's opinion and I hope they respect mine because this is my story, this is my experience and I really want to tell everybody that I am not alone in this. There are a lot of us that wished things happened differently, that our journey would have been somehow better, " she said.
She said, however, that despite the controversies, she does not regret her decisions.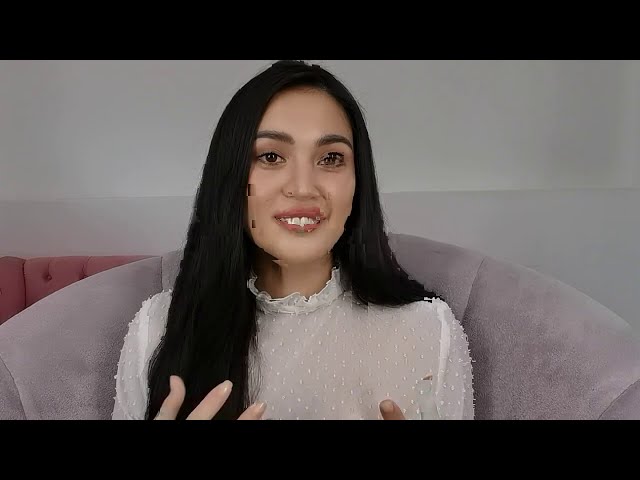 "I just want to say that as a queen, as a real queen, it's not just crowns that we should be fixing. We should be fixing society, because we can. We should be fixing systems because we can, we should be fixing social issues because we can, we should be fixing the future because we can, and that's why we are here," she said.
"This may be my purpose – not to wear a crown of jewels but maybe to wear a crown of thorns and in both, I praise God, in both, I'll be happy, in both, I will use and empower others through this."
She added, "I hope that as much as I respected everyone's opinion of me – the good, the bad, I've embraced all of it. I'm asking all of you to respect my own opinion right now."
Michele ended her video by saying that it would be the last time she'd address the controversy and that she hopes after it is released, "we're all going to move on, we are all going to be happy."
"We're going to support the person and the organization that we need to support as one country, as one Philippines, and I hope that we may learn from this and grow from this," she added. – Rappler.com