This is AI generated summarization, which may have errors. For context, always refer to the full article.
Set in an outdoor camp, 10 single boys move in together in hopes of finding a mutual spark
MANILA, Philippines – Prepare for an unexpected journey into the world of BL (Boys' Love) with Sparks Camp, the Philippines' pioneering BL dating reality show!
The full trailer for Sparks Camp was released on Wednesday, May 17, on ABS-CBN Entertainment's official YouTube channel, giving viewers a glimpse of what the upcoming reality show has to offer.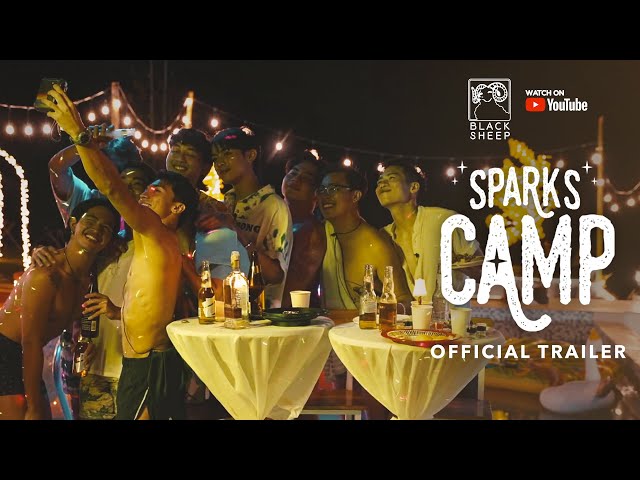 Set in an outdoor camp, 10 boys move in together in hopes of finding a mutual spark. They will face a series of challenges that allow them to get to know one another, with some challenges getting "too physical." They will also have an opportunity to have a one-on-one date with another camper. 
In the trailer, we meet Alex, an NBSB (No Boyfriend Since Birth) camper who just came out and is still exploring his sexuality. "Everything that's happening right now is new to me," he shared. 
Hosting the show is Miss Trans Global 2020 Mela Habijan, who will serve as facilitator and mentor to the campers. Her role aims to create a safe and supportive environment where the cast members can openly express their feelings and share their experiences.
"Marami tayong kuwento at realidad na dapat makita at mapakinggan. (We have a lot of stories and realities that should be seen and heard.) And my hope: may the potential of this show lead to proud storytelling of all types of love – boys love, girls love, trans love, bi love, pan love love/romance/kilig in all aspects," said Habijan.
However, the dating reality show did not escape scrutiny from netizens, who had mixed reactions regarding the show's representation and diversity. 
Netizens argued that the cast predominantly consists of conventionally attractive, masculine gay men, which has led to concerns about a lack of proper representation for the broader LGBTQ+ spectrum.
Habijan has responded to some of the netizens' concerns and assured them that these would be raised to the production team should there be a second season.
Sparks Camp cast members include Dan Galman, Nick Deocampo, Gabe Balita, Justin Macapallag, Stanley Bawalan, Karl Bau, Aaron Maniego, Alex De Ungria, Bong Gonzales, and Nat Magbitang.
The show will stream on Black Sheep's YouTube channel at 8 pm every Wednesday, with its first episode premiering on May 24.
BL, or Boys' Love, is a genre that portrays and focuses on the romantic relationship between male characters.
In the Philippines, BL content gained significant popularity after the success of Thai BL series such as 2gether: The Series and TharnType: The Series, with local adaptations and original productions such as Gameboys, Ben x Jim, Gaya sa Pelikula, and Hello Stranger following suit. – with reports from Jacob Maquiling/Rappler.com
Jacob Maquiling is a Rappler intern.