In this virtual pairing event, you'll be tasting and learning more about Auro's local bean-to-bar chocolate, Yardstick's specialty coffee, and how to pair which variants together
If you've always wanted to learn more about the worlds of chocolate and coffee, local chocolatier Auro and third-wave coffee artisan Yardstick Coffee are here to help!
The two homegrown brands are offering their first online introductory craft chocolate and coffee pairing and tasting event to the public in September.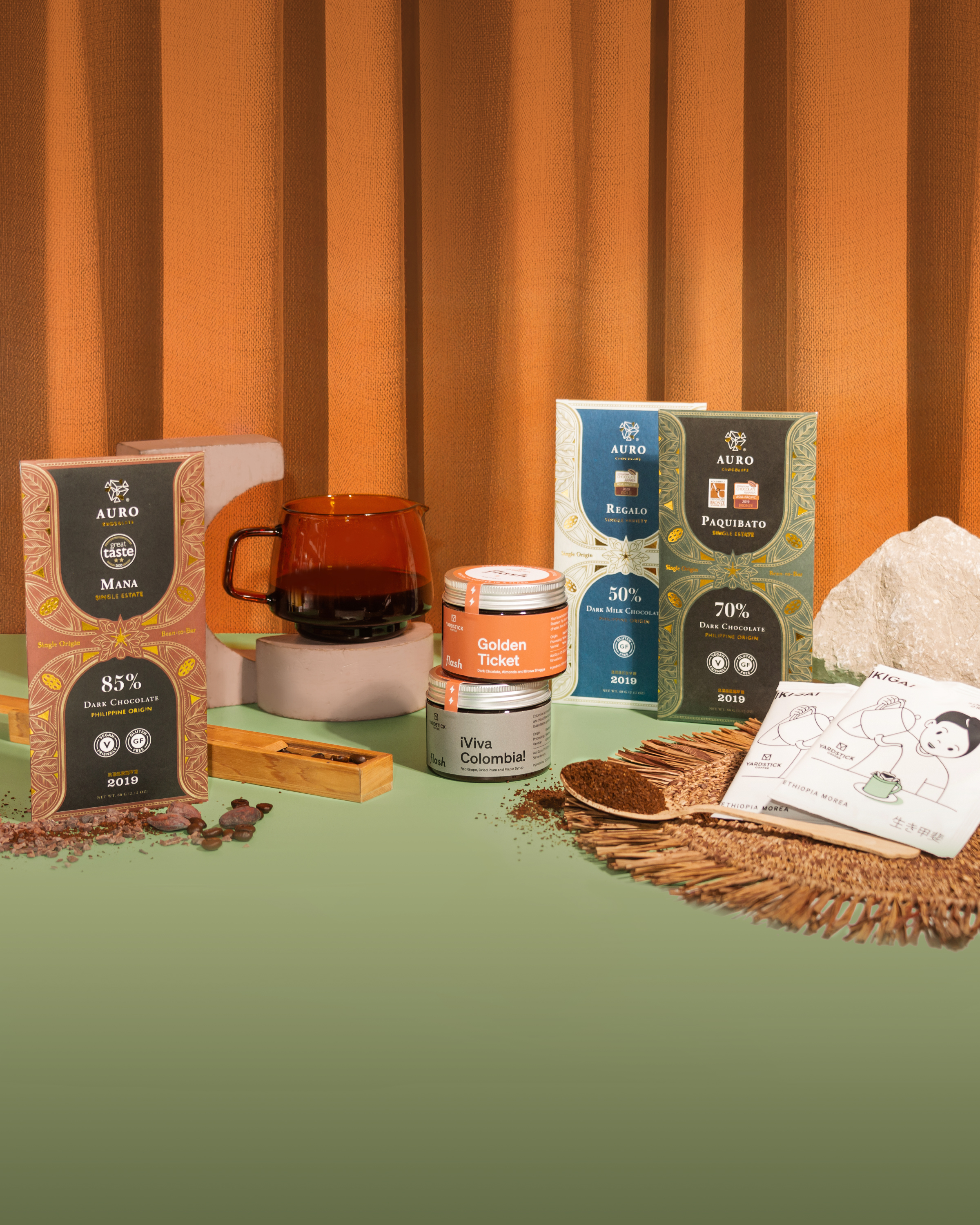 The collaborative event will be hosted by both Auro and Yardstick as they take guests on a 90-minute journey of the origins, history, and processes behind their high-quality coffee and bean-to-bar chocolate.
Stories behind each coffee blend, bean, and limited edition chocolate bar will be shared, as well as the similarities between coffee and chocolate and how best to pair certain kinds together using a variety of factors.
Guests will be able to try and taste the chocolates and coffee discussed by the instructors in real-time. The limited-edition pairing class also encourages guests to share their thoughts on the scents, notes, and flavors of each chocolate bar and coffee blend.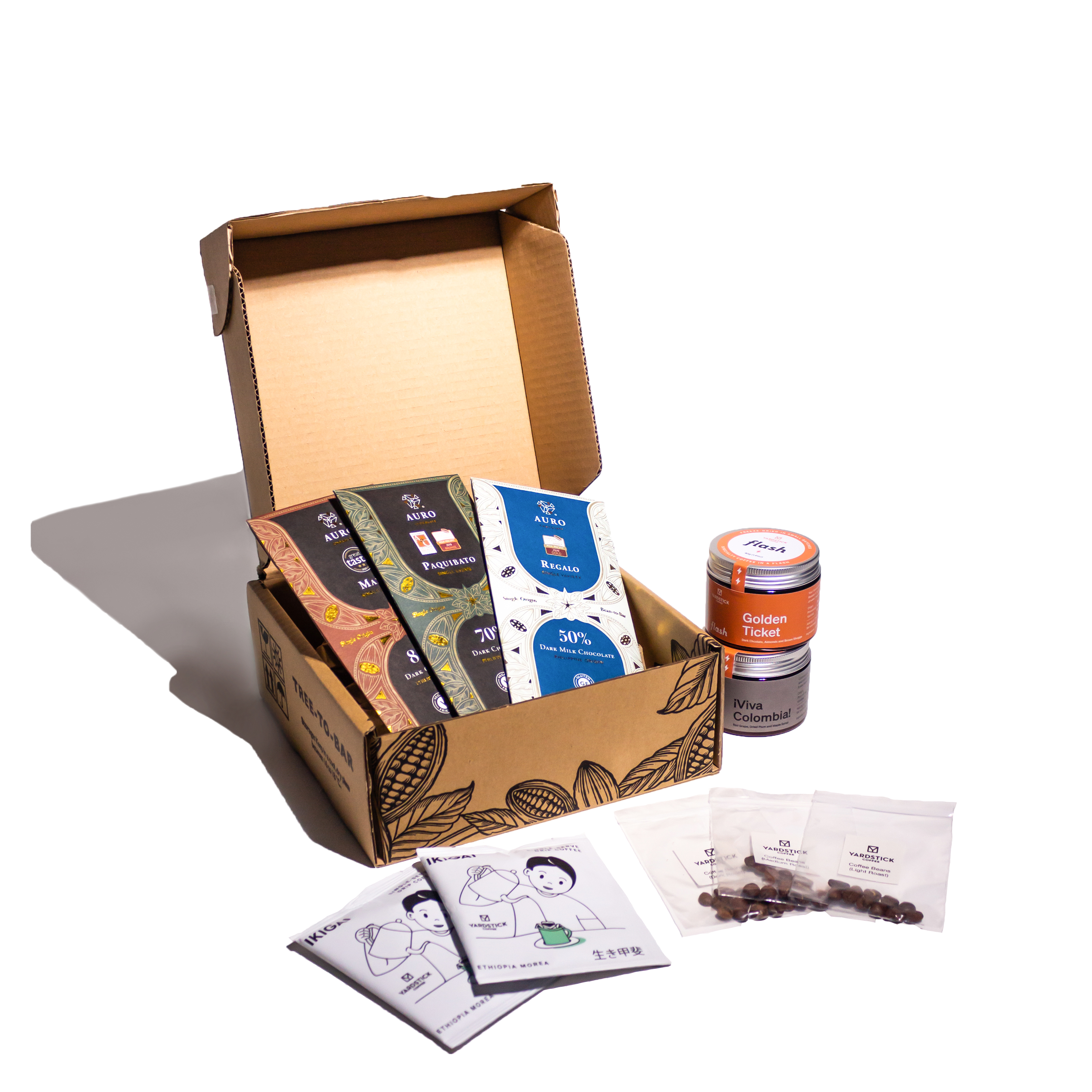 The immersive and interactive experience is only open to 30 guests, with confirmed and paid slots prioritized. The event will be happening on October 2, from 3 pm to 4 pm, and costs P2,390 per head. Guests can sign up for their slot until September 29, but early bird participants who will sign up before September 2 can get 10% off their fee.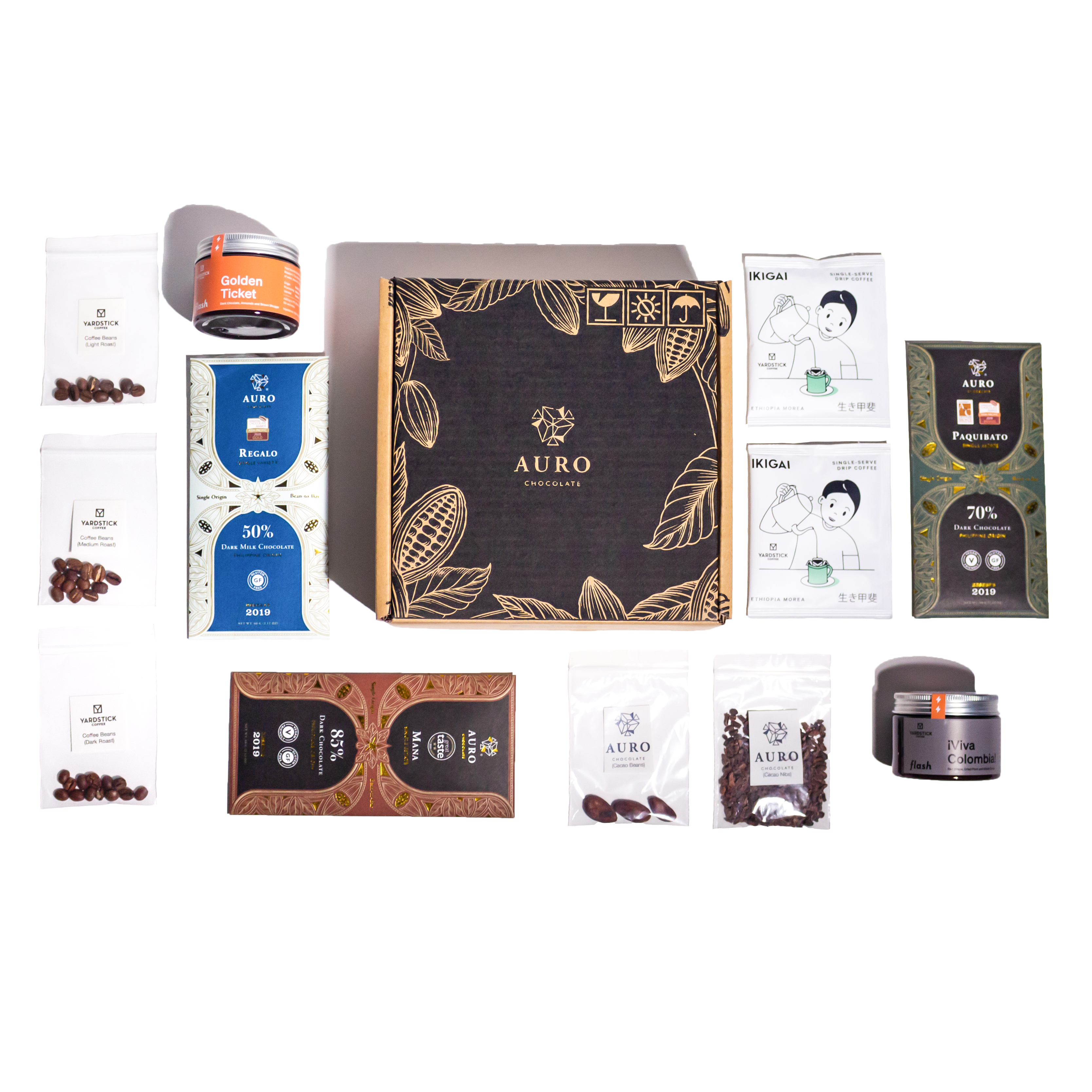 Once confirmed, each guest will be receiving an exclusive Auro and Yardstick Coffee goodie box before the event, which includes:
Zoom meeting access
90 minutes guided program on Introduction to Chocolate & Coffee Pairing
Auro & Yardstick: Chocolate & Coffee Tasting Sheet
1 piece Auro 85% Mana Single-Estate Dark Chocolate 60G
1 pc Auro 70% Paquibato Single-Estate Dark Chocolate 60G
1 pc Auro 50% Regalo Single-Varietal Dark Milk Chocolate 60G
1 pc small packet of 100% Roasted Cacao Nibs
1 pc small packet of Cacao Beans
1 pc Yardstick Flash Freeze-Dried Viva Colombia 10G
1 pc Yardstick Flash Freeze-Dried Golden Ticket 10G
2 pcs Yardstick Single-Serve Drip Coffee Ethiopia Morea
1 pc small packet of Light Roasted Coffee Beans
1 pc small packet of Medium Roasted Coffee Beans
1 pc small packet of Dark Roasted Coffee Beans
1 pc small packet of Unroasted Coffee Beans
The box will also include surprise Auro freebies.
Auro Chocolate is an internationally awarded tree-to-bar chocolate brand that sustainably and directly works with local farmers and local cacao beans to create a variety of handcrafted chocolate treats using locally-sourced ingredients.
Yardstick Coffee has been sourcing and roasting specialty coffee since 2013 at their branch in Legaspi Village, Makati City. Aside from freshly-roasted coffee, they also offer coffee equipments for sale, a coffee bar at their store, workshops, and hands-on barista training.
To sign up for the event, you can visit Auro and Yardstick Coffee's Instagram pages. – Rappler.com
Meanwhile, save on deliveries using this foodpanda promo code.